This is a fun change from a traditional lasagna. Kids love to make them and eat them! Cook up some veggies and pour them on top.
Serves 8

30 minutes to prepare
40 minutes to cook
Ingredients
Garlic Cashew Cheeze
1 cup raw cashews, presoaked in water, drained
2 cloves garlic
1 tablespoon lemon, juice
1/2 teaspoon salt
1/2 teaspoon black pepper
Roll ups
1 box whole wheat lasagna noodles
2 cans stewed tomatoes, 14 1/2 oz.
1 can marinara sauce, 8 oz
1/2 cup vegan mozzarella, daiya cheese
1/2 cup vegan cream cheese
4 tablespoons fresh basil, chopped divided
2 teaspoons olive oil
1/2 teaspoon black pepper, coarsely ground
1 teaspoon salt
1 zucchini, small, chopped
1 tomato, small, chopped
1 red onion, small, chopped
Directions
Preheat oven to 375 degrees.
Prepare lasagna noodles according to package directions. Drain and rinse in cold water.
Return noodle to pot with cold water to cover.
Meanwhile in casserole dish, combine stewed tomatoes and tomato sauce
Mash them slightly with a potato masher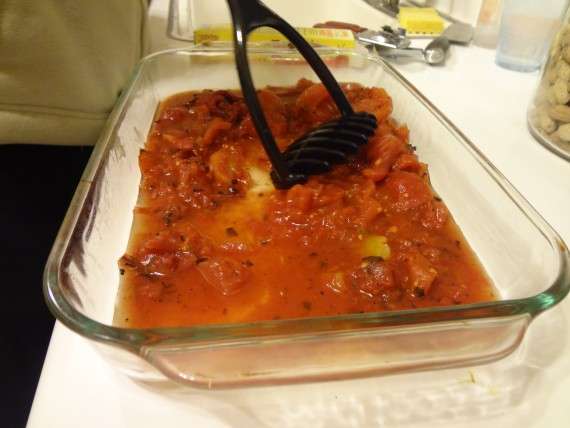 Prepare
cashew cheeze
and then prepare filling: In large bowl combine cashew cheese, cream cheese, daiya cheese, 3 T basil, salt and pepper.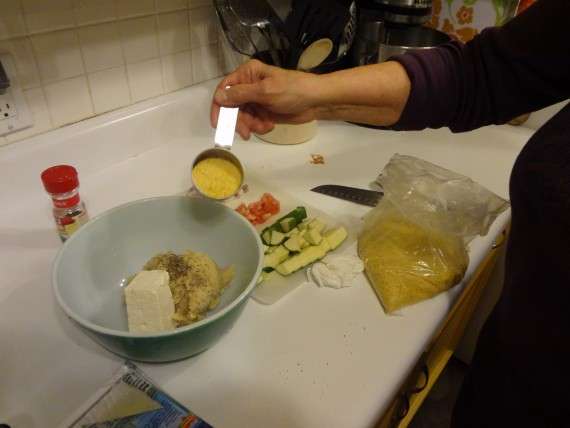 Mix well.
Place lasagna noodles on clean, kitchen towels or a cutting board and dry them so the filling sticks better.
Cut lasagna noodles in half lengthwise.
Place the filling all along the noodle, about 1/8 cup spreading it thinly and evenly
Roll them up, jelly roll style.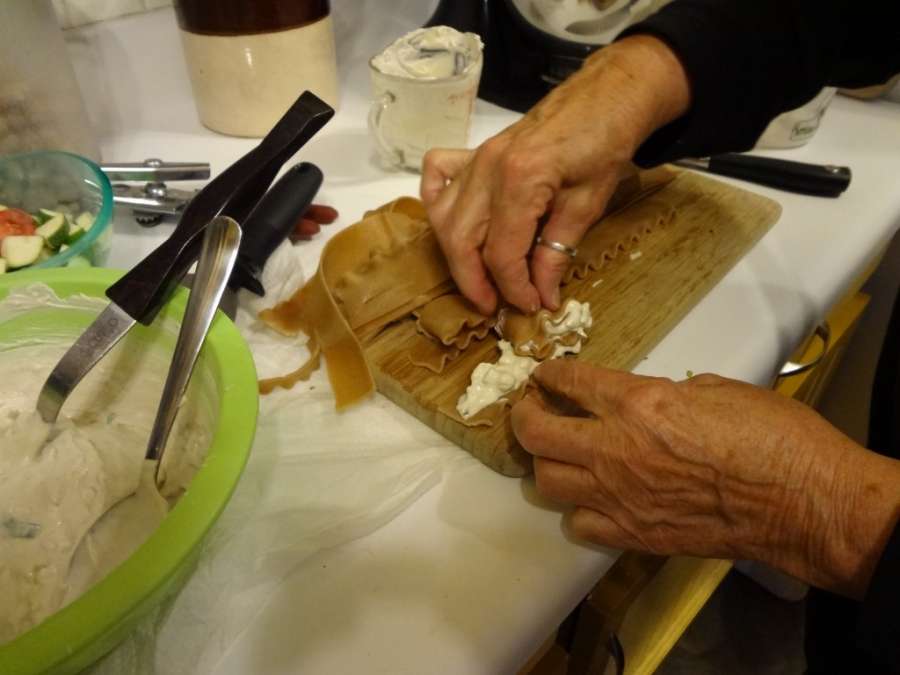 Arrange lasagna rolls, cut side down, in sauce in baking dish.
Cover loosely with foil.
Bake until heated through, 35-40 minutes.
To Prepare Topping
Chop your zucchini, tomato and onion.
In non-stick 10 inch skillet, heat oil over medium heat. Add onion, cook until tender and brown. Stir in zucchini, cook until tender. Stir in finely chopped tomato and remaining 1 T basil. Heat through.
To serve: Place sauce and lasagna rolls on plates, spoon topping over the lasagna rolls.