We love a good stir fry. It's one of the dishes I totally pig out on. I remember the first few times I made the sauce Karen said, "You should write that down — it's yummy." It's taken me a while, but here it is! This makes a really big batch which we like because it's even better left over.
Serves 8

15 minutes to prepare
55 minutes to cook
Ingredients
3 cups brown rice, cooked (or use prepared noodles)
For the Sauce
1 can full fat coconut milk
1/2 cup peanut butter, fresh ground
1 tablespoon sesame oil
1/4 cup soy sauce
1/2 cup teriyaki sauce
1/2 tablespoon crushed red pepper flakes
2 tablespoons hoisin sauce
1/4 cup corn starch
1 tablespoon chili paste
For the Stir Fry
5 cloves garlic , minced
1/2 red onion, chopped
2 carrots, thinly sliced
1 red bell pepper
1 celery rib
1 bunch asparagus
1 bunch bean sprouts
1 broccoli crown
1/4 Napa cabbage, small
1 can bamboo shoots
1 can water chestnuts
Directions
If you are having brown rice and you don't have it already made up, get some going. (
See our favorite method here.
) If you are having noodles, put your water on to boil.
Mix up the sauce ingredients in a medium-sized bowl.
Your local grocery store should stock all the ingredients you'll need. If you can't find fresh ground peanut butter, try to find a jar without added sugars and oils.
When you add the peanut butter, fold it into the coconut milk with a fork or whisk to break it up.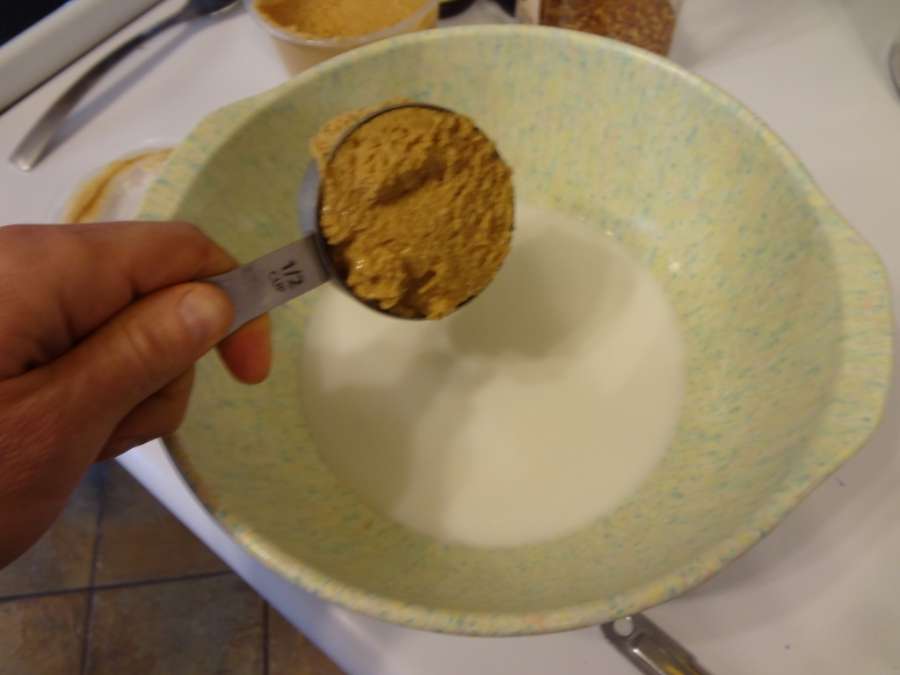 I remember thinking it was "weird" the first time I heard of using peanut butter for anything other than a sandwich or something to dip a celery rib into. Now, I cook with it all the time. Probably because I grew up on meat-n-taters and was close-minded to different flavor combinations.
I love sesame oil. Smells so good.
Creamy!
Time to chop your veggies!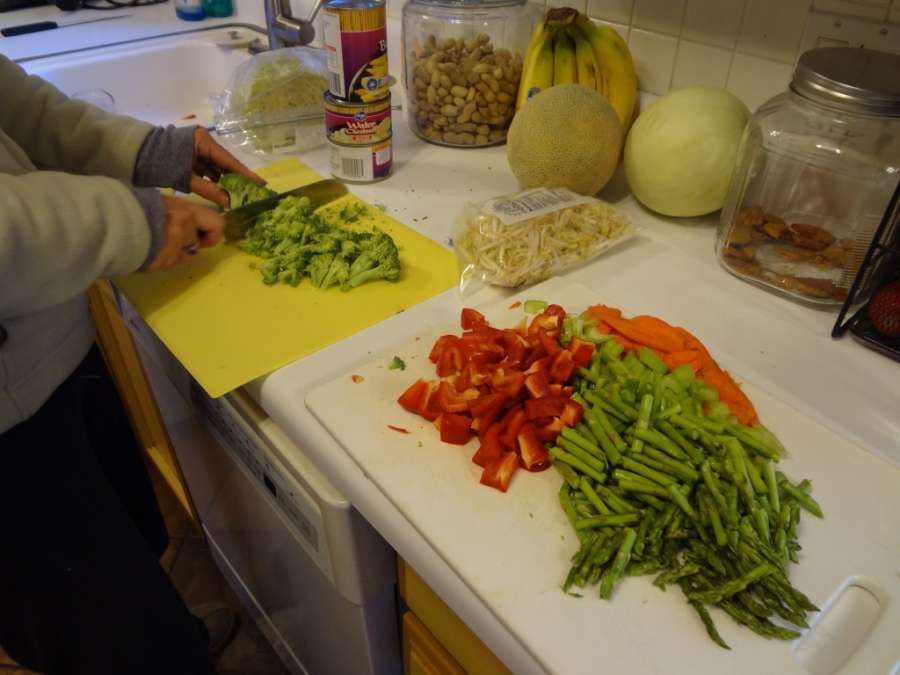 Part of what I love about this meal is the color. It's as rich for the eye as it is to the palate.
Saute the onions and garlic in the sesame oil.
Stir in the veggies. Keep them moving over high heat. Don't overcook them, you want them to come out with a slight amount of crunch. Pour the sauce over the veggies.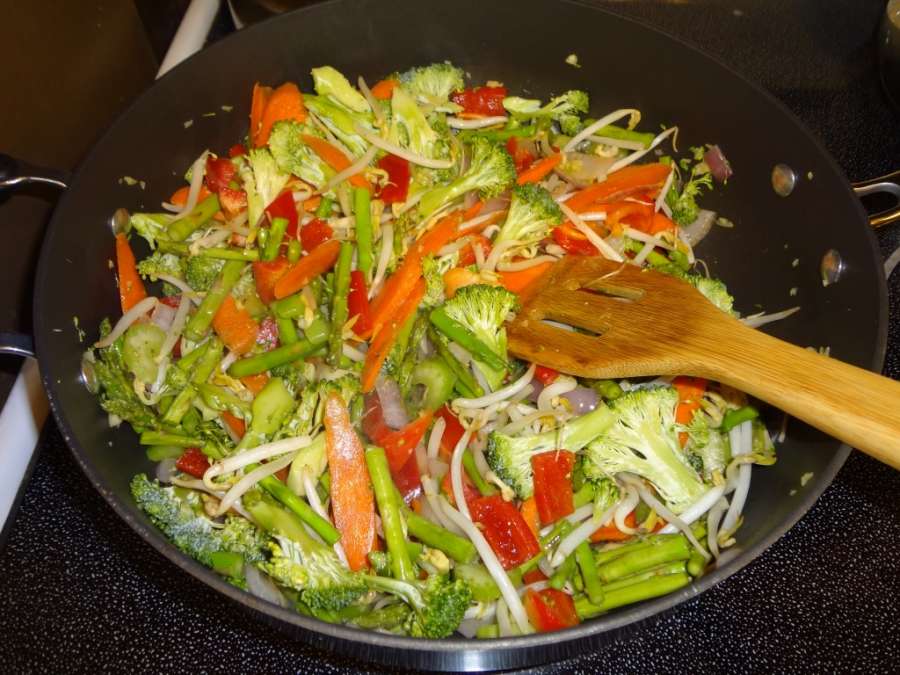 Toss the cabbage on last to avoid it turning too mushy. If you are having noodles, toss them in the boiling water. We used buckwheat noodles this time which only take 4 minutes to cook.
Let it simmer for a short time — maybe 5 minutes to let the flavors meld. Serve over the rice or noodles. I like mine with Siracha to bring up the heat!