As it starts to warm up, I want something light and cool to eat. This stuff is the BOMB. The chickpeas give it a hearty, "chickeny" quality. Karen and I made this for lunch the other day and ate the whole mixture in one sitting!
Serves 2

10 minutes to prepare
Ingredients
1/2 cup celery, chopped (include some tops in there)
1/2 cup carrot shreds
1 can chickpeas, drained
1/4 cup pepperoncini, chopped
1/2 cup tofu, mashed
2 green onions, chopped
1/2 cup vegan mayonnaise
1/2 cup spinach
2 whole wheat pitas
Directions
Chop your celery. Dump into a bowl.
Add carrot shreds.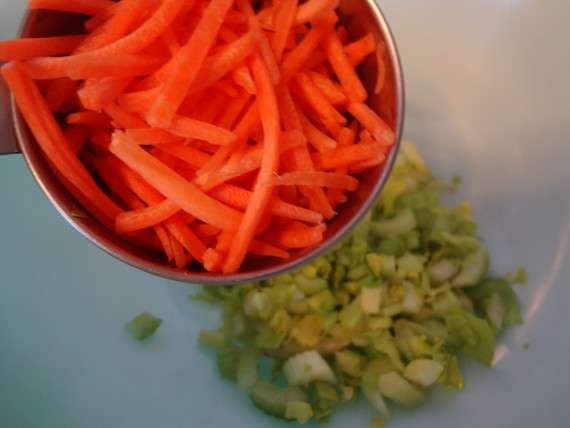 Add chopped pepperoncini.
Add mashed tofu.
In another bowl, mash your chickpeas.
Leave some chunks.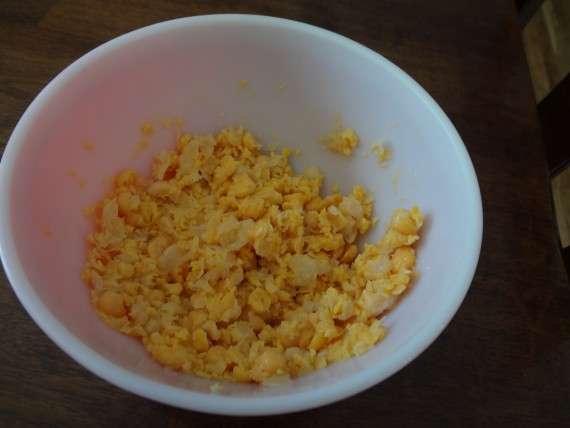 Combine everything.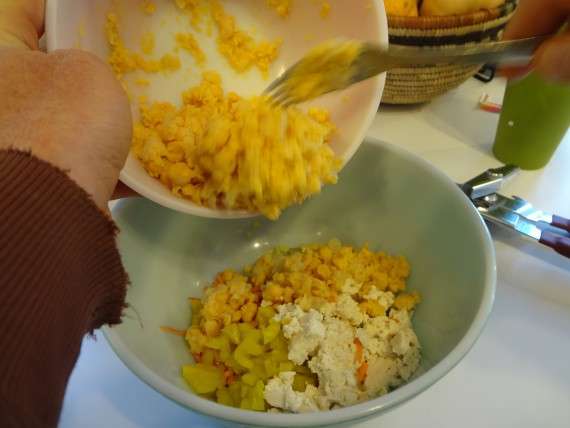 Add chopped green onions.
Add vegan mayo.
Stir and add salt and pepper, if desired.
Cut your pita in half, add spinach and mixture. Enjoy! Betcha can't eat just one!