It's hard to believe that summer is winding down. To me, potato salad tastes like summer and this recipe is so simple and so delicious! We made a BIG batch yesterday using an entire 5 lb bag of potatoes and it's already gone. The sweet relish adds a really yummy twang to it and once the potatoes are cooked it mixes up in a snap. This is a BIG batch so feel free to bump down the amounts if you don't want so much.
Serves 12

20 minutes to prepare
50 minutes to cook
Ingredients
5 pounds yukon gold potato
4 celery ribs, ribs chopped
4 green onions, chopped
1/2 cup sweet relish
1 cup vegan mayonnaise
2 teaspoons salt, or to taste
1 tbsp lemon juice
1 black pepper, or to taste
Directions
Peel and dice your potatoes and then boil them in salted water until soft. Drain and if you have time, let them cool a bit.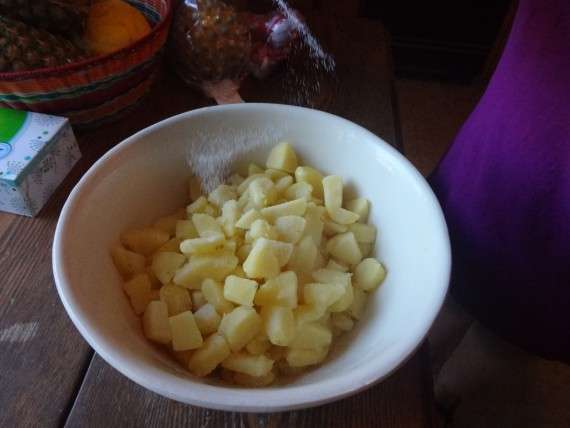 Add salt if desired. If you don't have an issue with salt, I've come to realize that LOTS of salt makes potatoes taste SO good. Connie taught me this. I always loved her mashed potatoes so much better than mine. I realized a huge part of it is using enough salt.
Use a potato masher to mash some of the potatoes but leave some chunks too. This gives the potato salad an awesome consistency.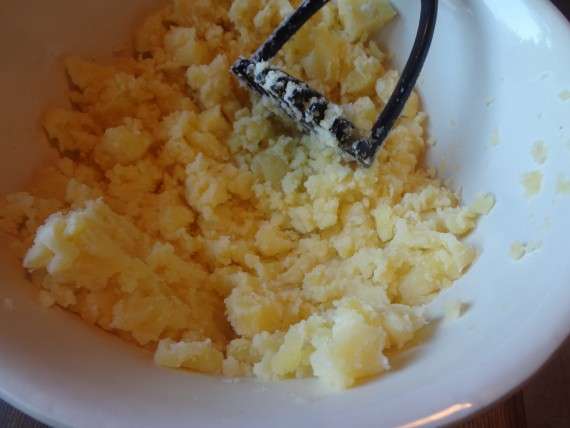 Chop your celery and green onions and get the rest of your ingredients ready.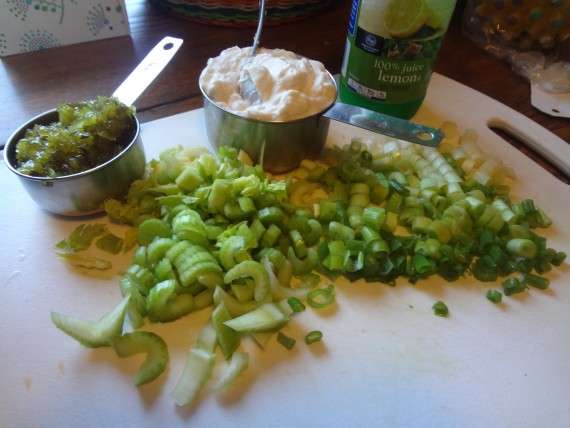 Mix up the mayo, relish and lemon juice in a small bowl.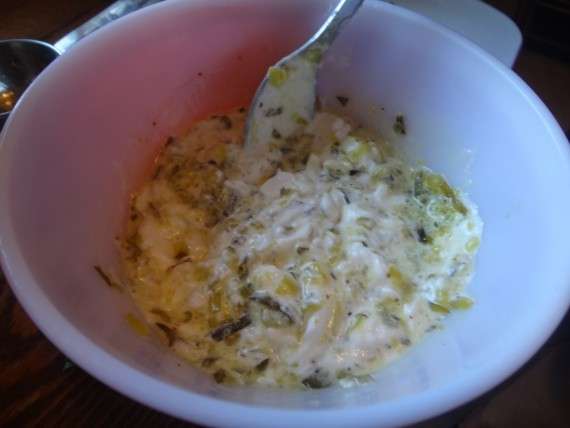 Dump everything in with your potatoes, mix well. Taste, add any additional salt and pepper if desired. I recommend making a big batch. Everyone we've ever served this to loves it and gobbles it up!! What's your favorite classic-to-vegan recipe? Email us and let us try it out!