Quick easy side dish that's great with any pasta dish. Vegan butter spread and a little garlic powder with your choice of bread is all you need.
Serves 4

5 minutes to prepare
10 minutes to cook
Ingredients
4 slices whole wheat sandwich bread, or your favorite bread
4 teaspoons vegan margarine
1 teaspoon garlic powder
1 teaspoon parsley, flakes (optional)
Directions
Preheat over to 350.
Spread the butter on the bread.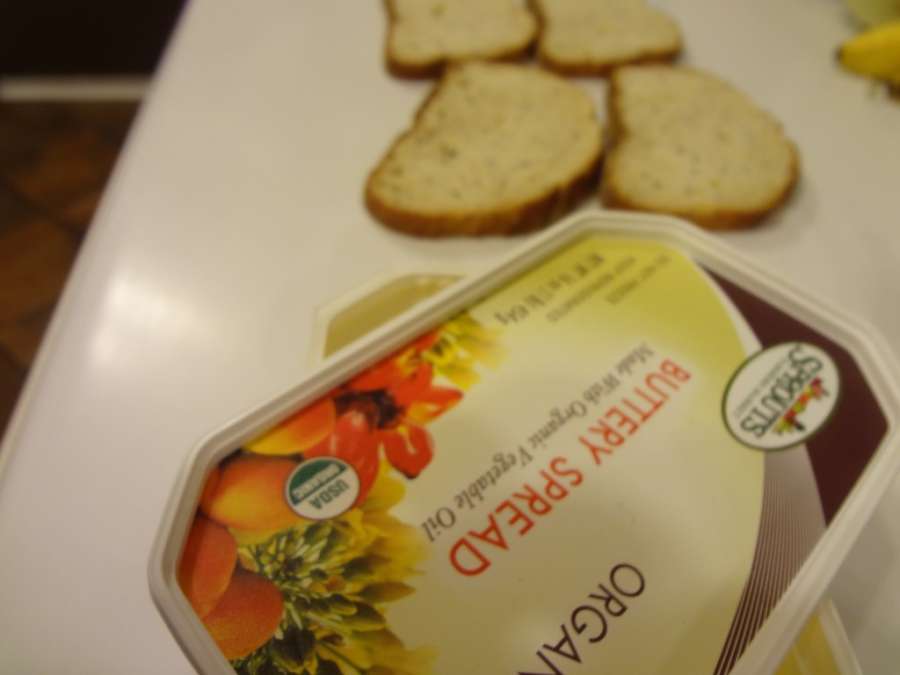 Sprinkle with garlic powder.
A few parsley flakes to make it look pretty.
Bake in the oven at 350 degrees for about 10 minutes.