Here's another take on vegetable lo mein we call "faux mein" since we use whole wheat spaghetti instead of Asian noodles. Not a single hard to find ingredient in this one. You can find everything you need at a regular grocery store. We all love this, it's super easy and it's really good left over – even cold!
Serves 6

15 minutes to prepare
15 minutes to cook
Ingredients
1 box whole wheat spaghetti
6 cloves garlic , chopped
10 green onions, chopped
1 cup carrot, chopped
1 red bell pepper, chopped
1 cup broccoli crown, chopped
2 teaspoons sesame oil
1 peanuts, chopped
3/4 cup cilantro, chopped
2 celery ribs, chopped
For the sauce:
1/3 cup soy sauce
1/3 cup teriyaki sauce
1/4 cup hoisin sauce
Directions
Put a large pot of water on to boil for your spaghetti.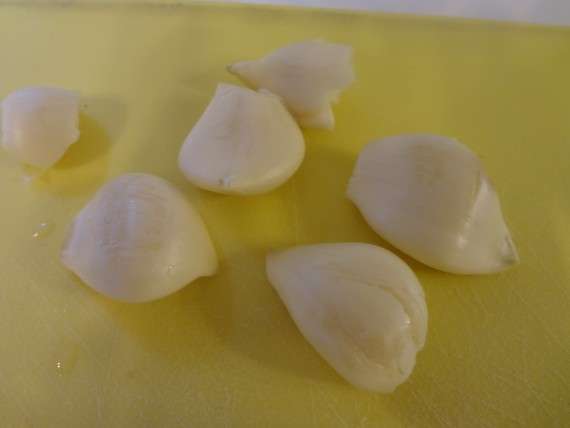 Mince your 6 cloves of garlic.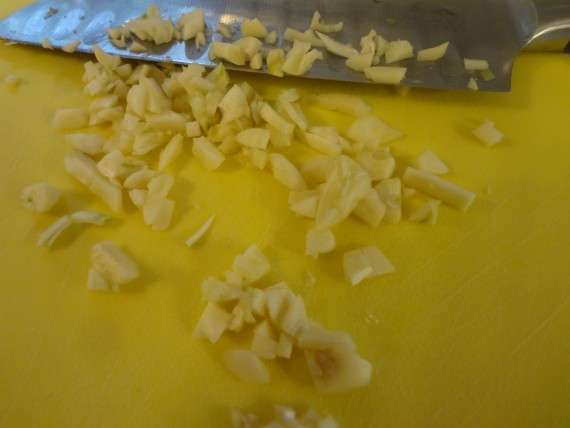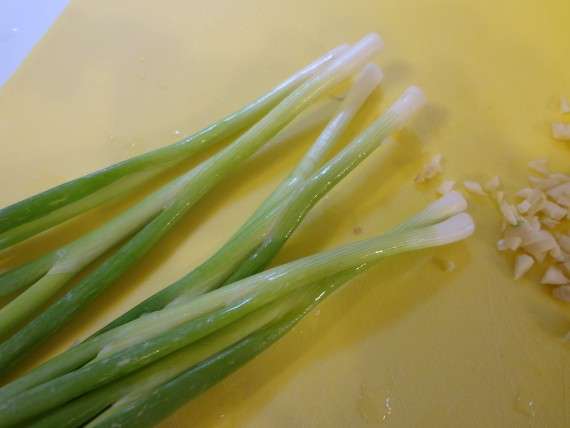 Chop the bunch of green onions.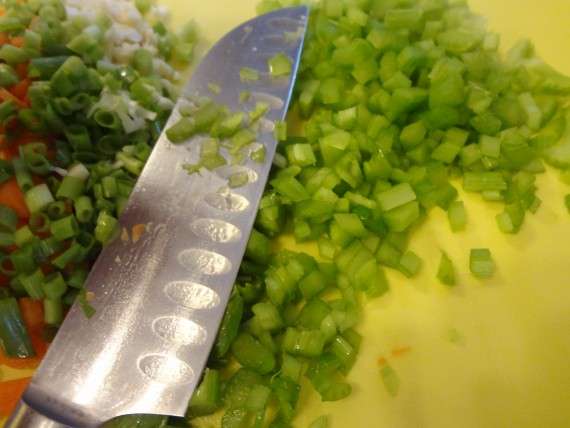 Chop your cup of carrots.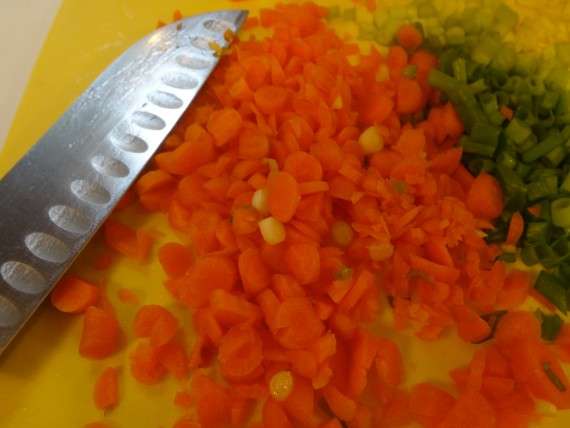 Chop your two stalks of celery.
Chop your red pepper.
And chop the 1/2 crown of broccoli.
When the water is boiling, add your spaghetti and cook according to instructions on box.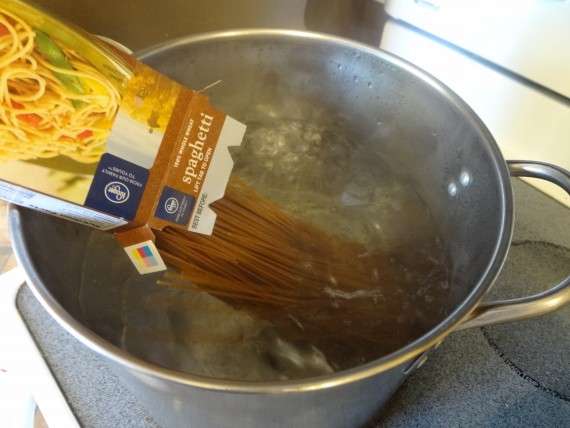 Heat two teaspoons of sesame oil in a large pan over high heat.
Add all your chopped vegetables to the heated sesame oil. Stir fry until tender but still a little crisp.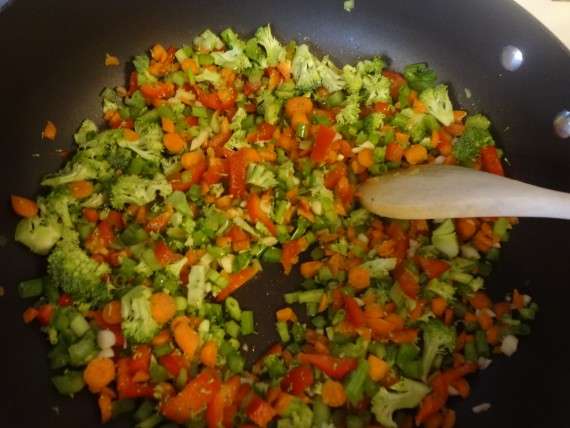 Add your soy sauce.
Add your teriyaki
Add your Hoisin sauce
Add strained, cooked spaghetti to your veggies and sauce.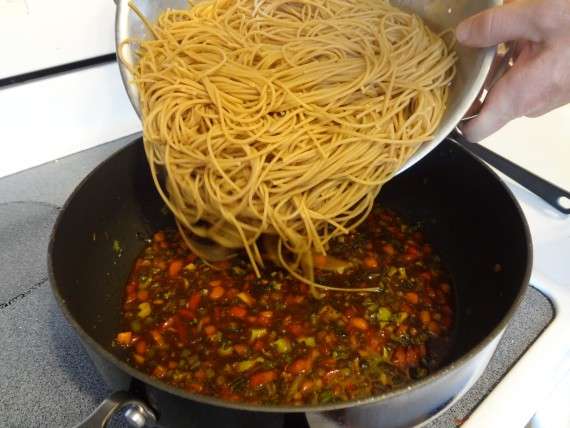 Toss and heat.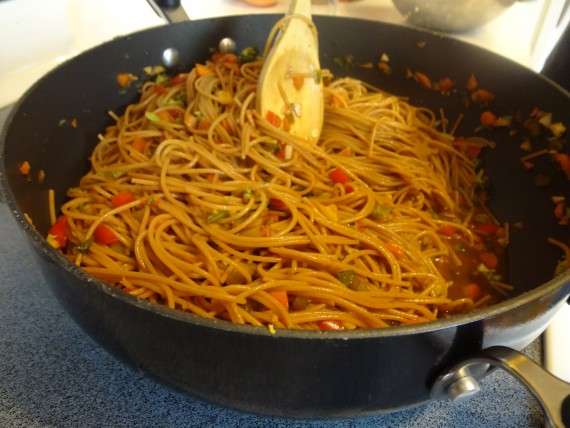 Chop some fresh cilantro for garnish.
Chop some peanuts for garnish.
Serve hot or cold. The kids will actually eat this! Love watching them get some veggies in.