We make this often because it's a favorite of everyone in the family. Below we will outline the process to make the mashed potato version. If you prefer a pie crust topping, skip the potato part and top with a pie crust. When making with pie crust, bake it for 45 minutes at 425 degrees and stop cooking the veggie mixture when the carrots are slightly tender. With this mashed potato version, it only bakes for 20 minutes at 350 degrees so you want the carrots to be done. This recipe is very versatile. You can use different veggies that you have on hand and different toppings depending on your mood.
See our previous version using filo dough here.
Serves 6

20 minutes to prepare
60 minutes to cook
Ingredients
For the Vegetable Filling
6 celery ribs, of celery
3 carrots
1/2 red onion, large
3 cloves garlic
3 tablespoons olive oil
1/2 cup edamame, frozen
1 can green beans
1 can corn
2 1/2 cups vegetable broth
2/3 cup water
2 1/2 tablespoons corn starch
2 tablespoons vegan margarine
For the Mashed Potatoes
6 white potatoes
1/4 cup soy milk
3 tablespoons vegan margarine
Directions
With mashed potatoes on top! Mmmm… comfort food for sure!
Make your
mashed potatoes
.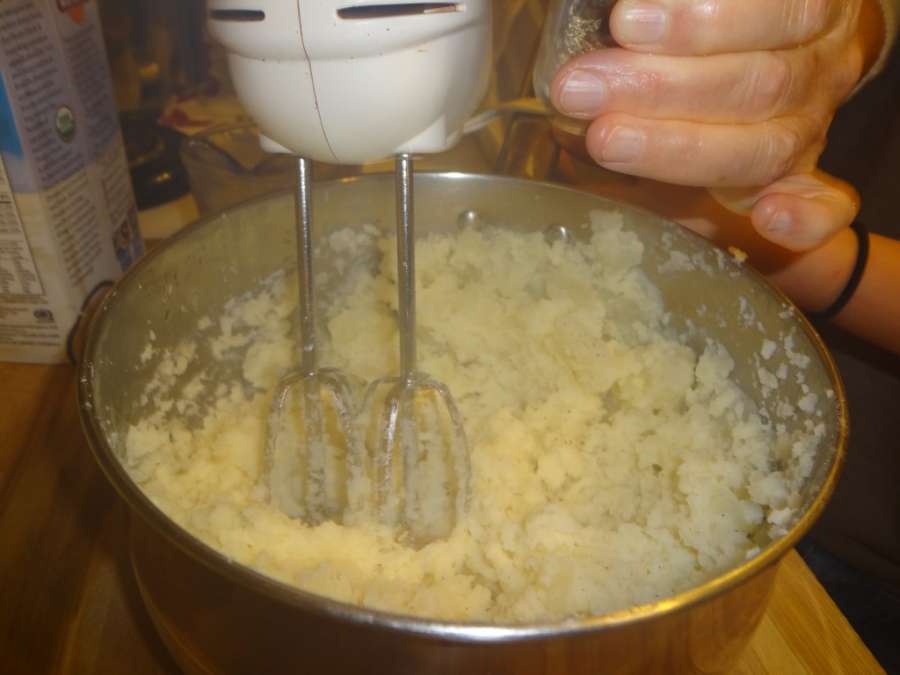 Collect your veggies and preheat your oven to 350 degrees.
Mince the garlic and chop the veggies. We like to keep the carrots quite thin so they cook faster.
Add 3 T olive oil to your pan along with the garlic, onions, celery and carrots. Saute for about 5 minutes.
Add the frozen edamame.
Add the green beans and corn.
Add the veggie broth and cook until the carrots are tender.
Add pepper…
And salt to taste.
Mix the water and corn starch. Stir until lumps are gone.
While stirring, add the corn starch and water mixture to the center of the pot.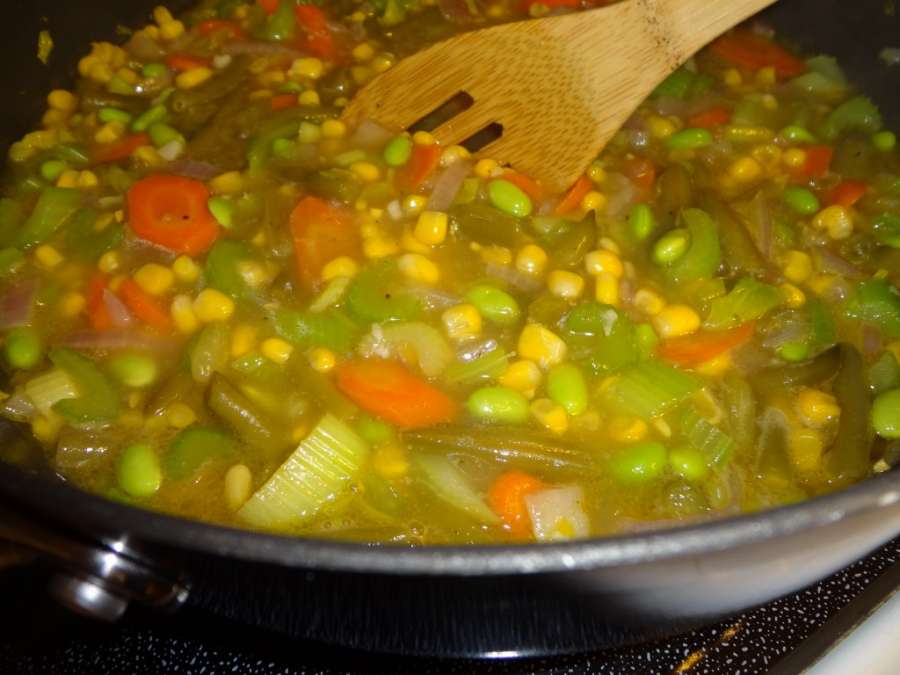 Place the 2 pats of vegan margarine on top. See that glisten!
Spray cooking spray in a 9 x 13 baking dish.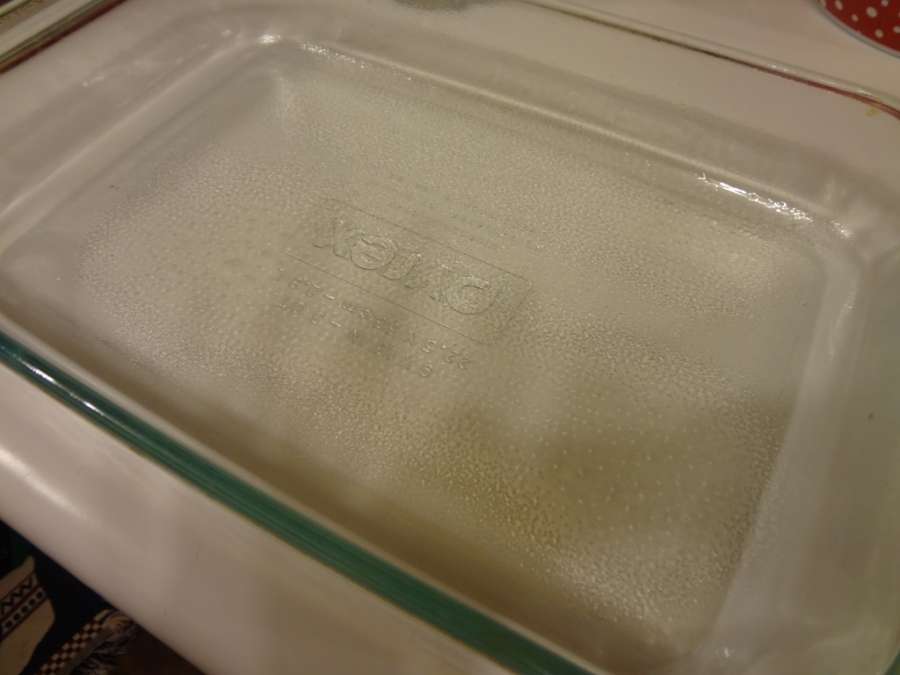 Pour the veggie mixture in your prepared pan.
Top with dollops of mashed potato…
and then spread them out to layer them evenly over the top.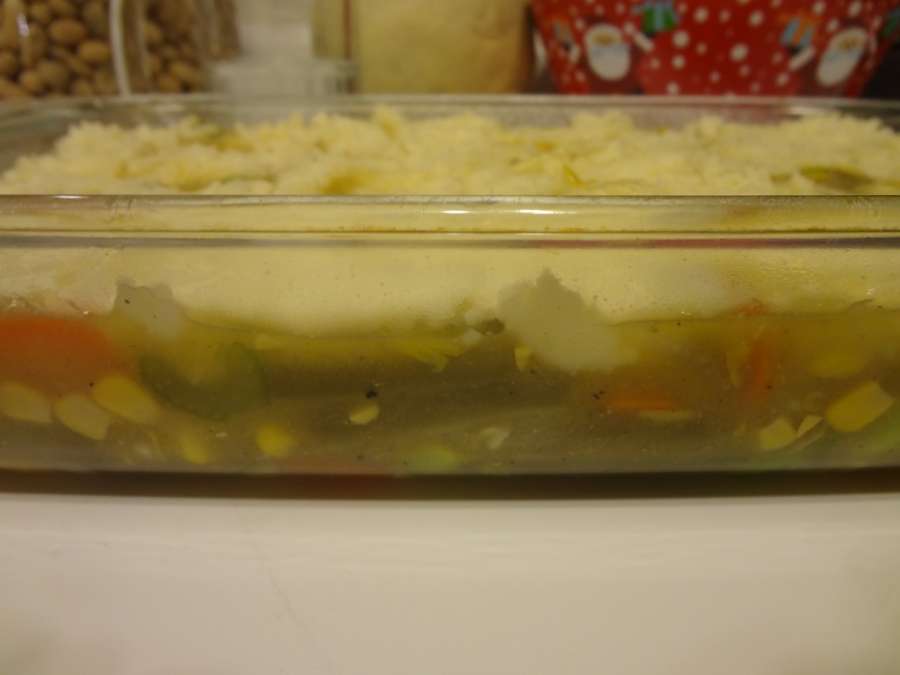 Bake in the oven for 20 minutes. Enjoy!!
With pie crust. We cut out the top with Christmas tree cookie cutters for vents. Cute for any holiday!