This vegetable stock recipe is easy to make and wastes nothing. You get all the vitamins, minerals and nutrients. No need to strain out the veggies. Once they are cooked, just toss them all in the blender. You can make big batches and freeze them and be able to make soup in just a few minutes! Try our
broccoli soup
!
Serves 8

10 minutes to prepare
40 minutes to cook
Ingredients
1 tablespoon olive oil
1/2 red onion, chopped
1 celery rib, chopped
1 carrot, chopped
5 green onions, chopped
4 cloves garlic , minced
4 sprigs parsley, chopped
4 leaves fresh basil, chopped
1 bay leaf
2 teaspoons salt
1/4 teaspoon black pepper
4 cups water
Directions
Put olive oil in large soup pot and add ingredients up to and including basil leaves. Cook until slightly tender.
Add bay leaf, water, salt and pepper and bring to boil. Let simmer for 30 minutes.
Remove bay leaf. If you are a space cadet like me, write yourself a note!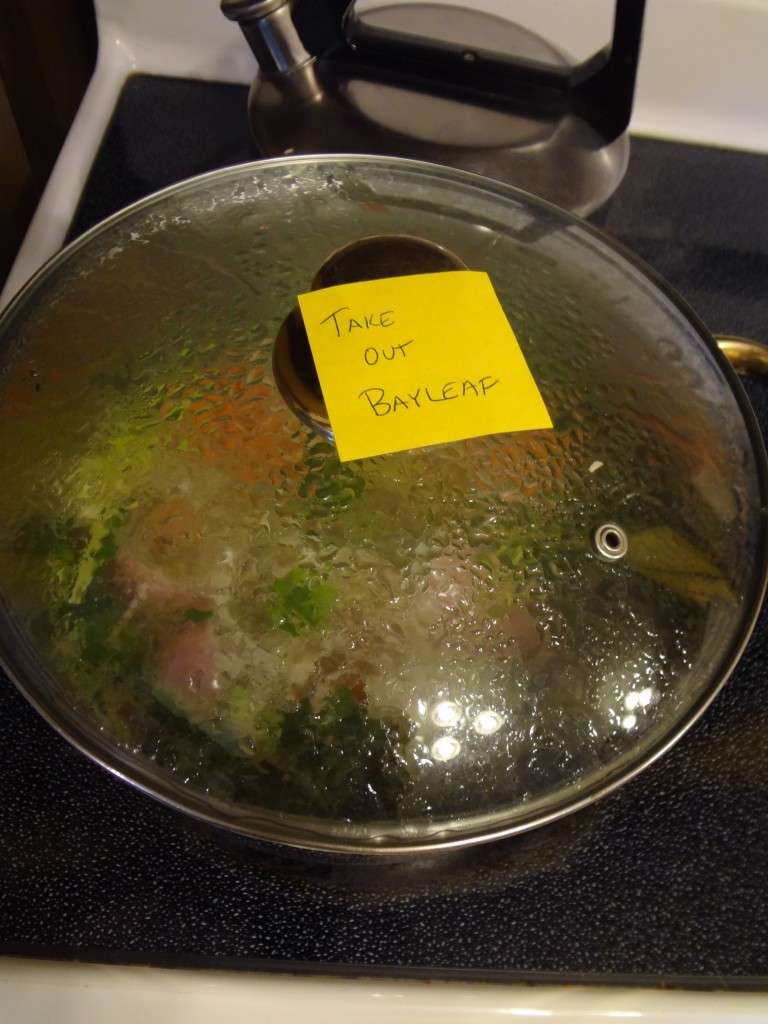 Put veggies from soup pot into blender or food processor and blend until smooth. Salt and pepper to taste.