Yum. This quick and easy vegan pasta dish tastes great!
Serves 6

10 minutes to prepare
40 minutes to cook
Ingredients
5 zucchinis
3 cloves garlic
1/2 red onion, small-to-medium
1 cup crushed tomatoes
1 cup vegetable broth
1 box whole wheat pasta
Directions
Grate your 5 zucchinis. Mind your knuckles at the end!
Saute garlic and onions in a little olive oil or with cooking spray.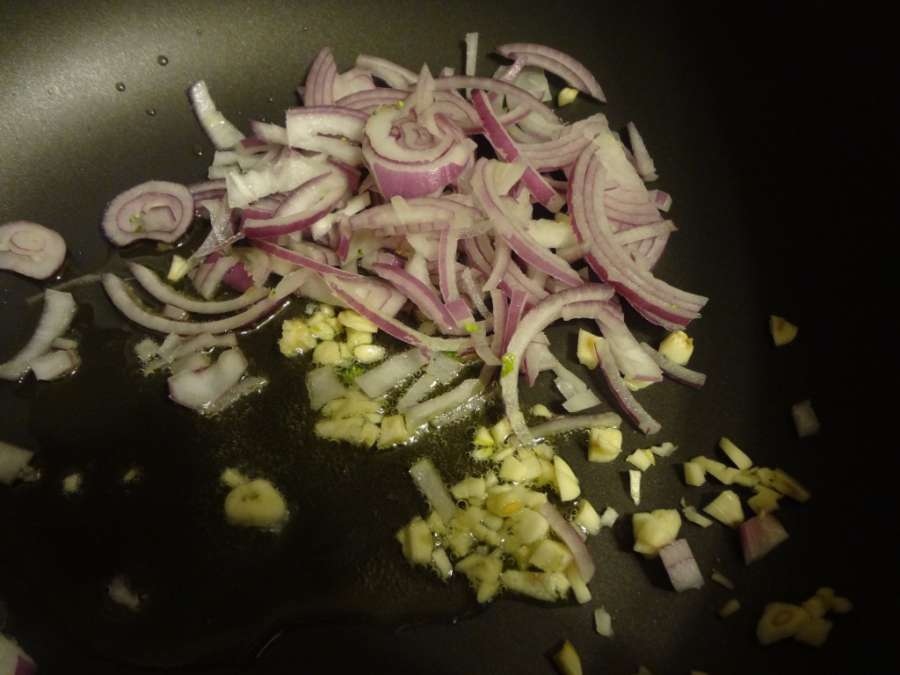 Add grated zucchini, crushed tomatoes and broth. Salt and pepper to taste.
Cook up your favorite pasta (whole wheat spaghetti here) while the sauce simmers and melds.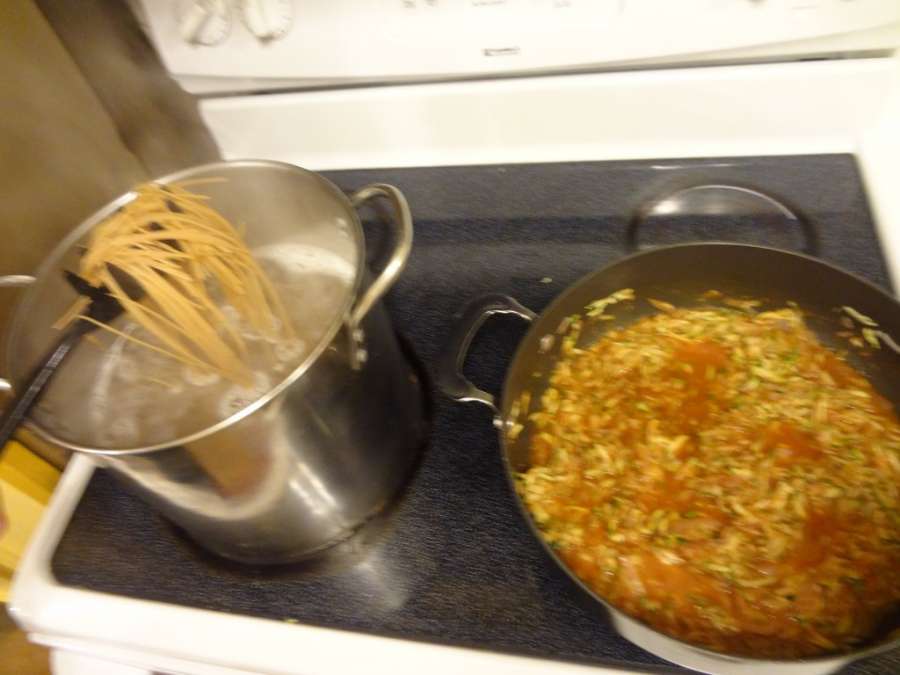 Serve with a green salad with tahini garlic dressing and enjoy!