When I was a kid, I loved Little Debbie Oatmeal Creme Pies!  This recipe is a Big Debbie's Cream Cake from this book: Have Your Cake and Vegan Too
I wrote to Kris and asked her if we could post it on our site and she graciously said, definitely!  Here is a link to her blog too. Anyhow, this recipe brings me back to my childhood.  It's really good.  There are many great vegan recipes in this book and many are quick and easy.
Cake Ingredients:
1 1/4 cup nondairy milk
1 cup raisins
1/2 cup vegan margarine, melted
1 T molasses
2 t vanilla extract
1 1/2 cup quick cooking or old fashioned oats
1 cup all purpose flour
1/2 cup organic granulated sugar
1 t baking powder
2 t ground cinnamon
1/4 t salt
Cream Filling Ingredients: 
1/4 cup vegan margarine at room temperature
1/4 cup shortening
1/2 t vanilla extract
2 cups powdered sugar
a splash of nondairy milk
Directions:
Preheat oven to 350 degrees.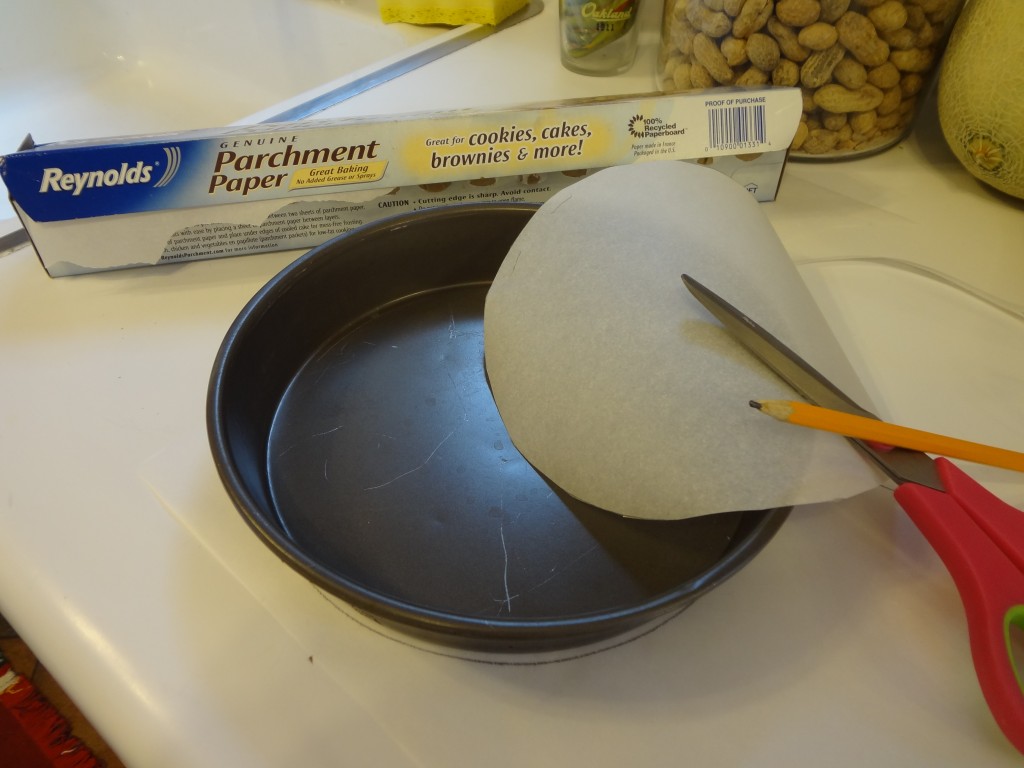 Cut out parchment paper to fit in your cake pan.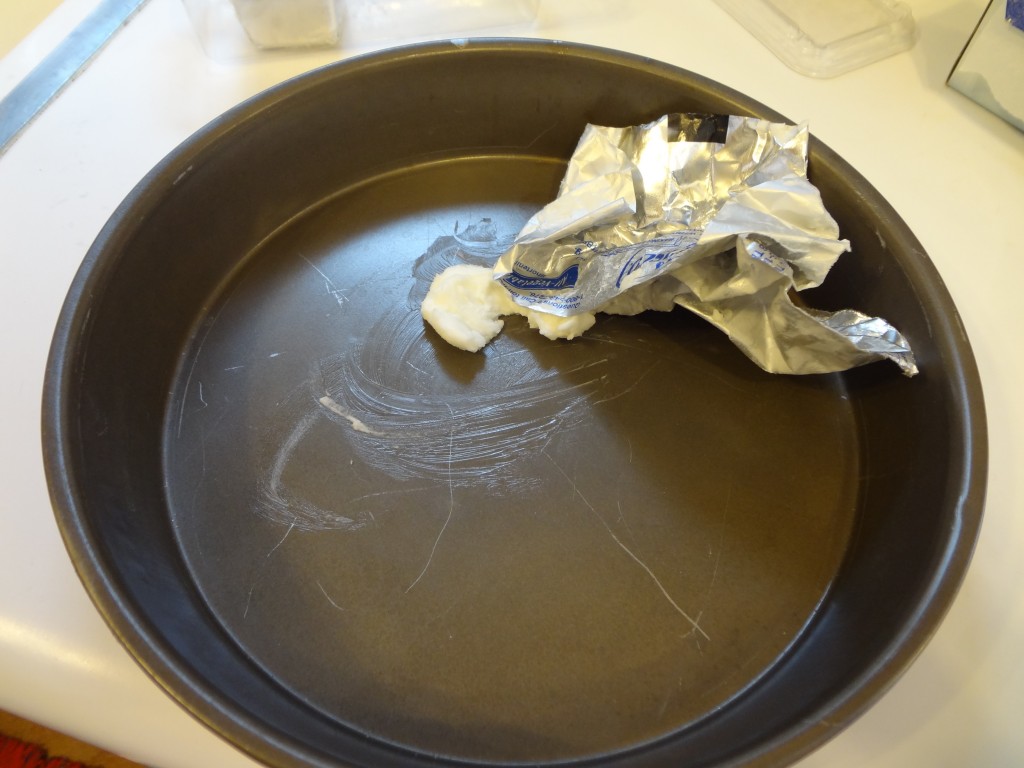 Grease your pans.
Flour your pans.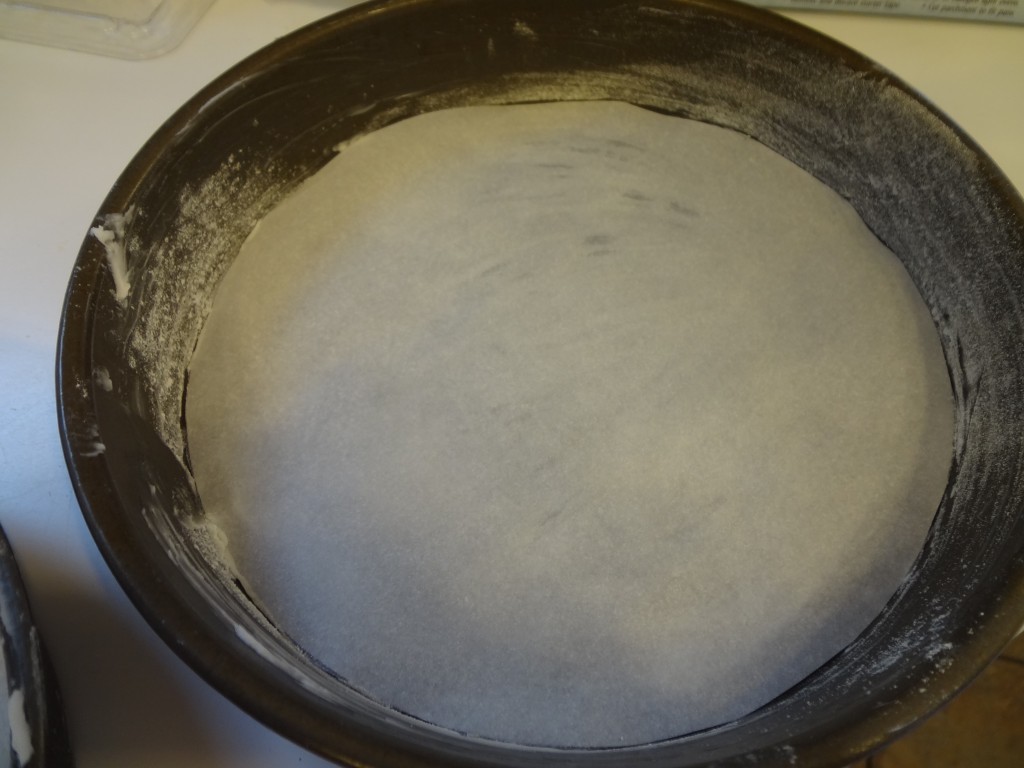 And line with parchment paper.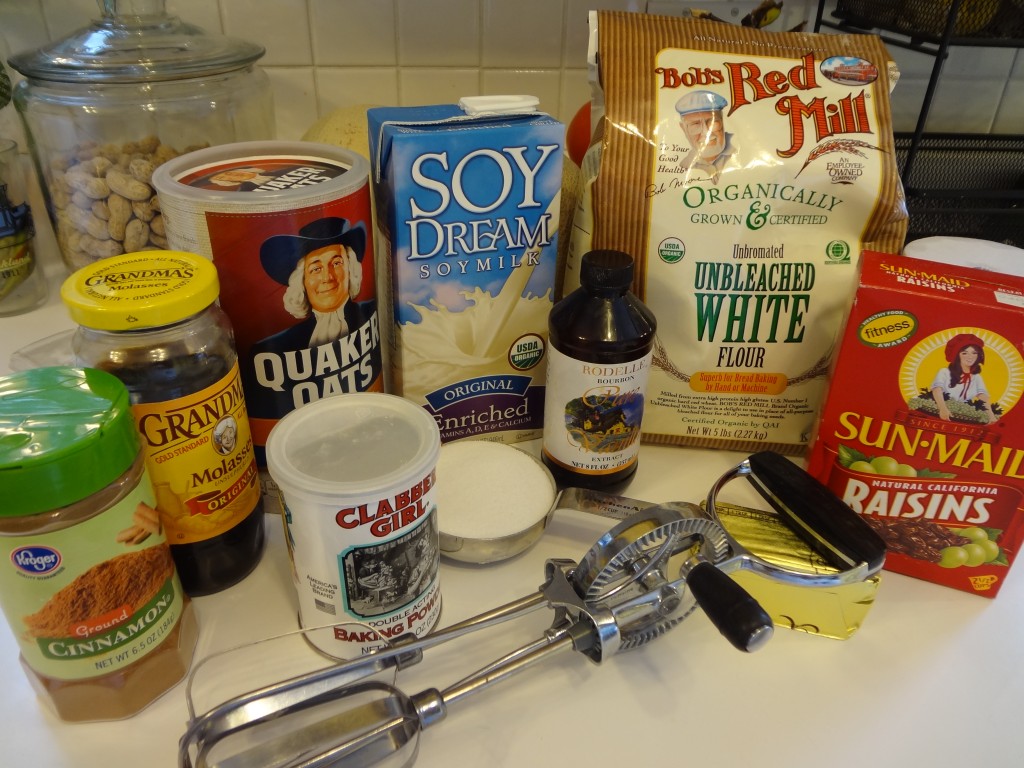 Combine 1 cup milk and raisins in a small saucepan and cook over medium heat until the liquid comes to a simmer.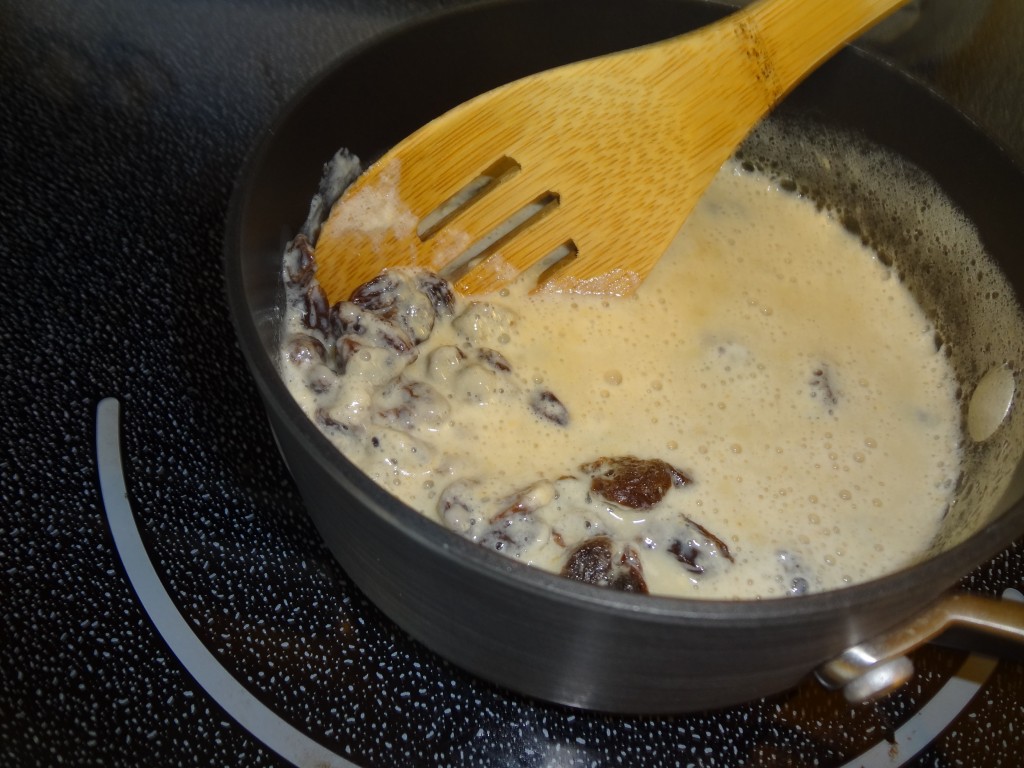 Remove from heat and let cool.  Transfer the raisin and milk mixture to a food processor and pulse until raisins are pureed into the milk. Add the margarine, molasses, vanilla and remaining 1/4 cup of milk and process to combine.
In a small bowl, combine the oats, flour, sugar, baking powder, cinnamon and salt.
Mix well.
Incorporate half the dry ingredients into the wet ingredients, blending until just mixed, then repeat with the other half.
Divide the batter between the two prepared pans and spread evenly.
Bake for 25 to 28 minutes until toothpick inserted comes out clean.
Let cool in pans on cooling racks.  Cool completely before filling.
Using an electric mixer, cream margarine and shortening together.  Add vanilla and powdered sugar and beat well until fluffy.  If the cream is not as smooth as you would like it, add a splash of nondairy milk.
To Assemble the Cake:
Run a butter knife around the edge of one of the layers and invert it onto a platter.

This will have the bottom layer upside down, so it's top should be flat.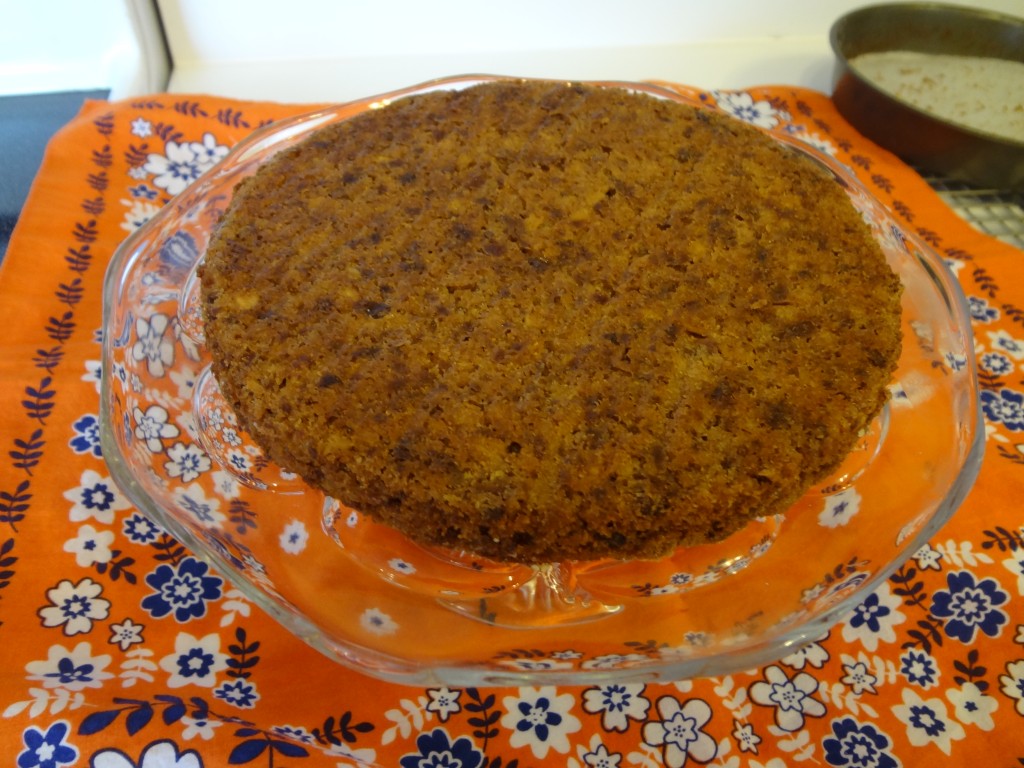 Spread the cream evenly on top.  Remove the other layer from it's pan and place on top of the bottom layer.
So pretty and SO delicious!  Store in a sealed container at room temperature.  This cake is actually better made a day ahead so the flavors have time to meld.
Thank you Kris for this awesome recipe!
Servings: 12