We had some zucchini in the fridge and Karen asked what I thought might go well with the pasta dish we were having that night.  I wanted to add a veggie side but I didn't want the kids to squawk about it.  Zucchini fries popped into my head.  It's very satisfying to watch our kids eat zucchini and actually say "yum".
Ingredients: 
4 small zucchini
egg replacer, 2 eggs equivalent
1 cup bread crumbs
1/3 cup panko bread crumbs
3/4 T garlic powder
3/4 T onion powder
1 T dried parsley flakes
salt and pepper to taste
cooking spray
Directions:
Preheat your oven to 375 degrees.
Cut your zucchini into thin strips. A mandolin works great for this!
Mix your egg replacer and water, equivalent to 2 eggs.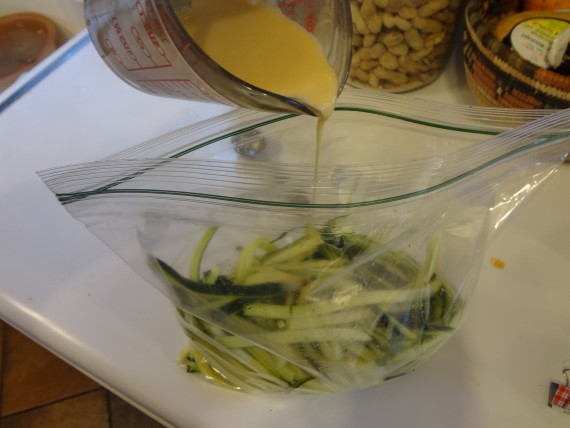 Put your zucchini strips in a ziplock bag and then pour in your "eggs".
Toss so all the zucchini is coated.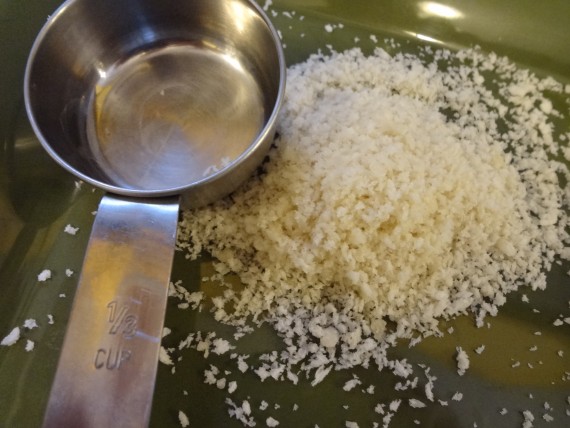 Put your 1/3 cup of panko bread crumbs on a large plate.
Add your 1 cup of  regular bread crumbs.
Add 3/4 T of garlic powder
Add 3/4 T of onion powder
Add your Tablespoon of dried parsley flakes.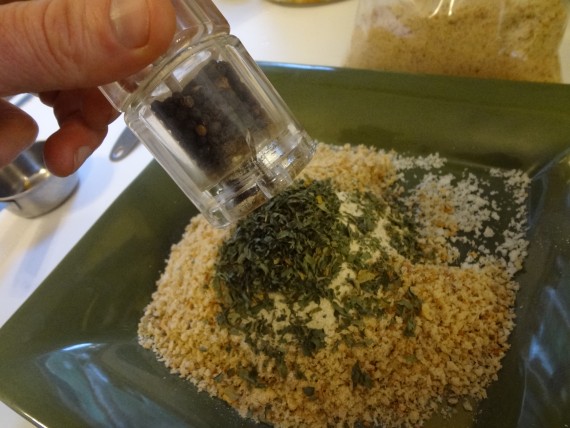 Add pepper to taste.
Mix it all together with a fork.
Spray your baking pans with cooking spray.
Dredge each strip of zucchini in the breadcrumb mixture.
Salt to taste.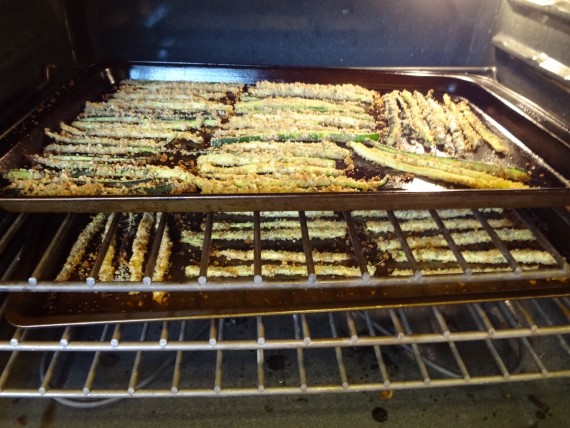 This made two pans of fries.  We baked them at 375 for 10 mins, then switched the lower pan for the higher pan and baked another 10 mins.
Switch your oven to broil and give each pan about 5 mins under the broiler to crisp up nicely.  Keep watching them to make sure they don't burn.
The breadcrumbs give them some nice crunch and the zucchini is soft in the middle.  Yum.  What creative things have you done with zucchini lately?