We love serving this when we have a crowd. We've served it to carnivores and they have no idea it's vegan until we tell them. I have a friend from Switzerland that is a bit of a "cheese snob" as in she dislikes cheese produced in America but even she loves this.
Serves 12

25 minutes to prepare
55 minutes to cook
Ingredients
For the cashew cheeze
1 cup raw cashews
3 cloves garlic
1 tablespoon lemon juice
For the ricotta cheese
14 ounces firm tofu, mashed with a fork
1 cup breadcrumbs, italian style
16 ounces vegan mozzarella
1 1/2 tablespoons basil
1 tablespoon oregano
1 1/2 tablespoons garlic powder
1 1/2 tablespoons onion powder
1/2 teaspoon black coarse pepper, ground
1/2 teaspoon salt
7 green onions
2 Tofurky sausages, chopped
For the lasagna
1/2 box whole wheat lasagna noodles
2 jars marinara sauce, 24 oz jars
Directions
Preheat oven to 365 degrees. Prepare your lasagna noodles according to package instructions. Soak your cashews in water for at least 15 minutes. Drain off the water, no need to save it.
Add all your ingredients for the cashew cheeze to a blender or food processor. Process in your blender or food processor until smooth. Add water 1 Tablespoon at a time to reach the consistency you want.
Put your tofu in a large bowl and mash it with a fork.
Spread marinara sauce on a 13 x 9 baking dish. Place 3 noodles on top.
Add all the rest of the ingredients for the ricotta cheese, including the cashew cheese to the bowl with the tofu.
Start by mixing it all together with a fork until it's well blended.
Then mash it together with your hands, like you would a meatloaf. It should start to stick together.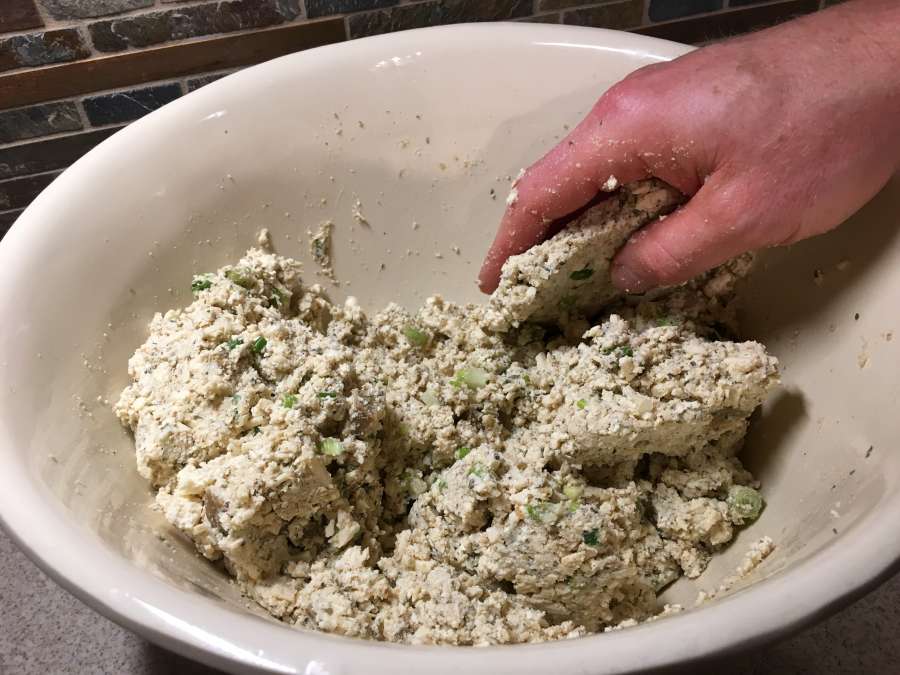 Layer about half the ricotta cheese on top of your noodles.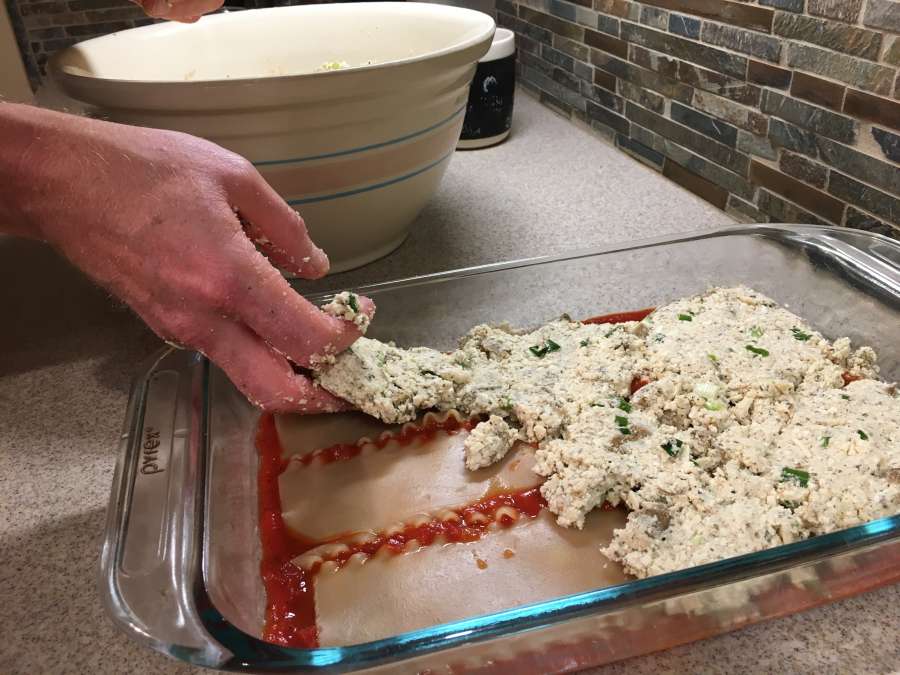 Another layer of marinara and 3 more noodles.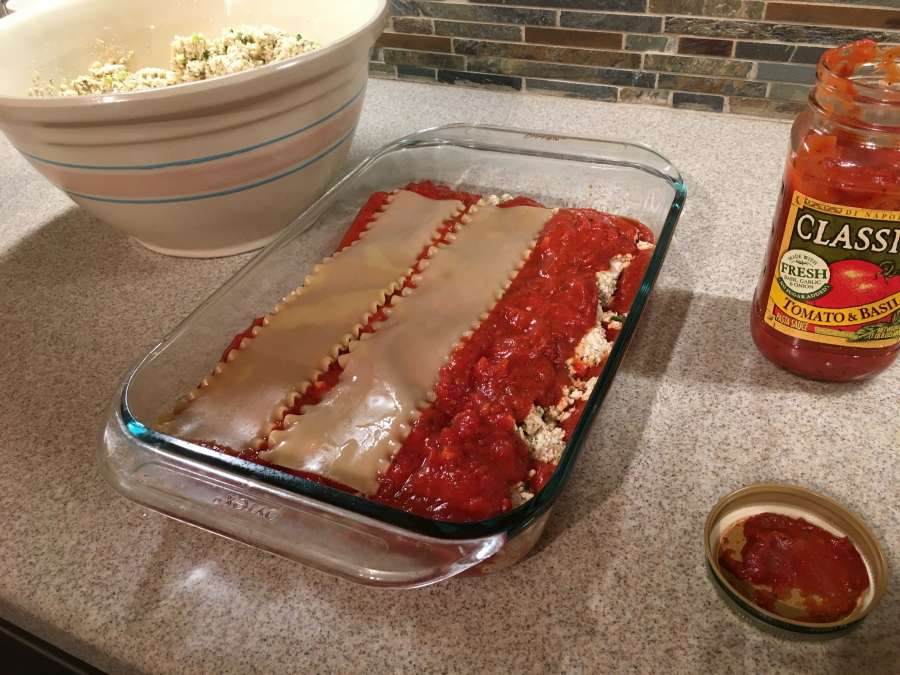 Layer the remaining ricotta, then sauce, then 3 more noodles.
Cover the last layer of noodles completely with marinara, otherwise they will dry out. Sometimes we mix a little water in if we need the marinara to go a bit farther.
Cover with foil and bake in your 365 degree oven for at least 45 minutes, until heated through. This is ooey gooey and delicious! We hope you enjoy it!