This cake recipe came from Grandma and it is dangerous! Why would a cake recipe be dangerous you ask? You can have warm, delicious cake in 5 minutes any time. Even less if you like to eat the batter like Cooper and Stella. No eggs in this recipe so the batter is fair game!
Serves 1

5 minutes to prepare
3 minutes to cook
Ingredients
4 tablespoons whole wheat pastry flour
4 tablespoons sugar
2 tablespoons cocoa powder
1/2 teaspoon Ener-G egg replacer, mixed with 2 Tbsp water
3 tablespoons non-dairy milk
3 tablespoons oil
3 tablespoons vegan chocolate chips, (optional)
1 dash vanilla extract
Directions
This recipe was published in a cook book that Grandma created. This was Stella's recipe with a lot of help from Grandma.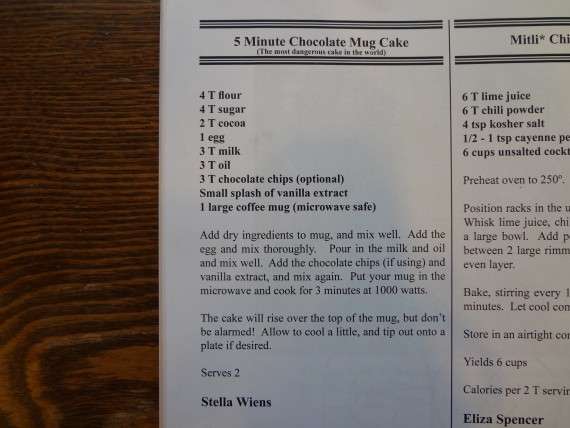 This is my favorite coffee mug that is now used to make cake since I gave up coffee!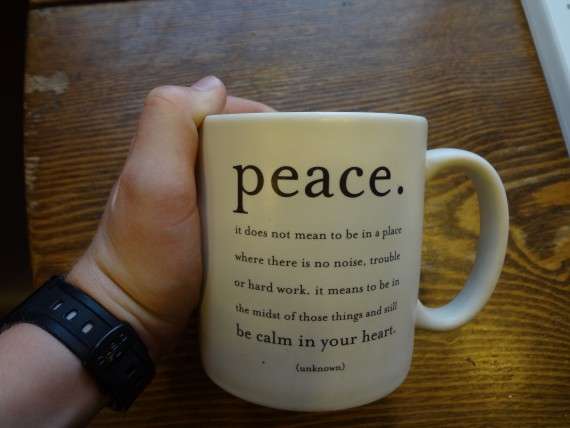 The original recipe wasn't vegan but it was easy to convert.
Simply add all the ingredients to a coffee mug…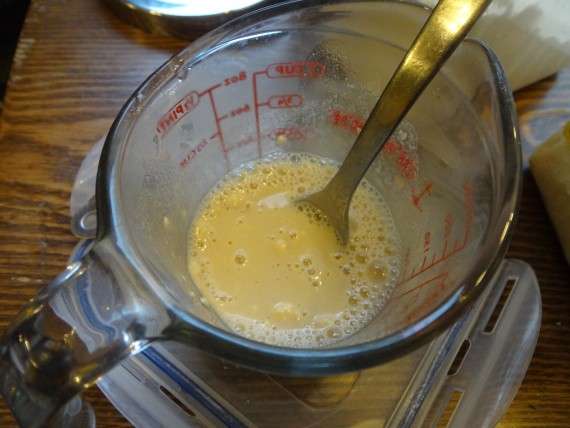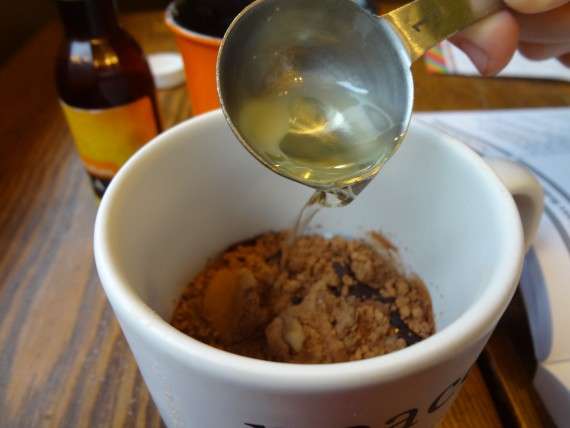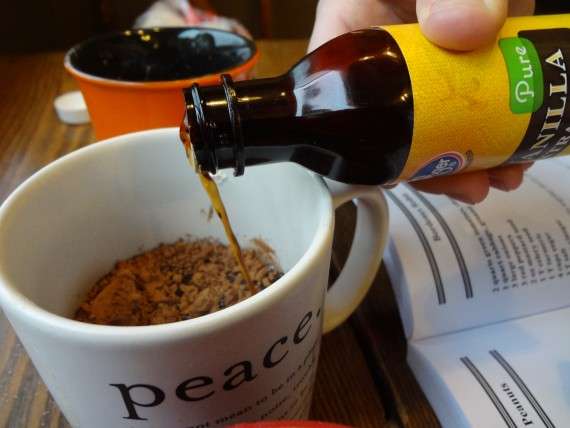 Stir it up well. Until all ingredients are combined.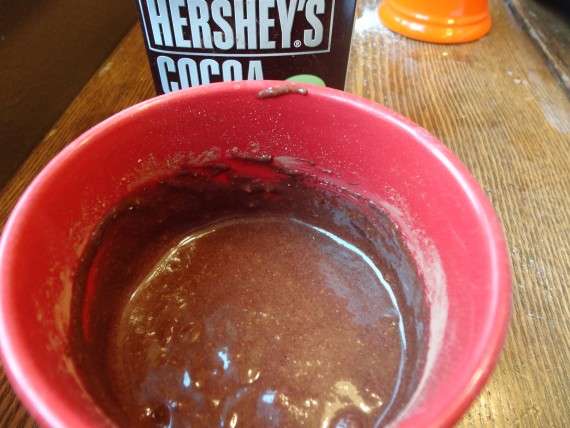 And eat it OR microwave for 3 minutes.
Proceed with caution. It's quick and delicous! You might want to let it cool for a few minutes and then enjoy!