I love salad. I especially love simple salads. They're so surprisingly good they help me remember to de-clutter and un-complicate my life. Simple is good.
Serves 2

10 minutes to prepare
Ingredients
6 cups spring mix greens salad
1 fuji apple, cubed, or your favorite apple
1/4 red onion, sliced - four thin middle slices
1/4 cup walnut, chopped
Ingredients for Dressing:
2 tablespoons red wine vinegar, approx.
1 tablespoon olive oil, approx.
Directions
Slice and cube an apple.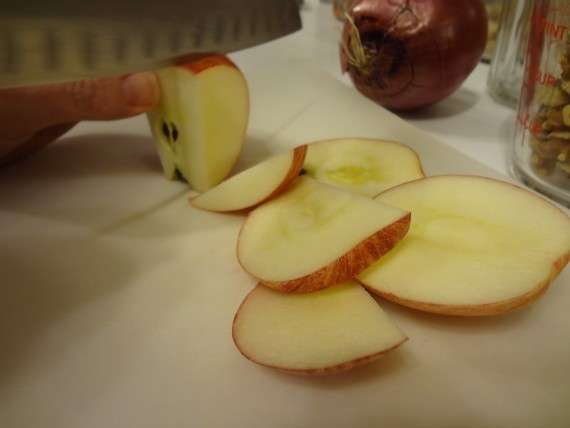 Thinly slice from the middle of a red onion.
Toss spring mix salad greens into a bowl.
Add apple cubes.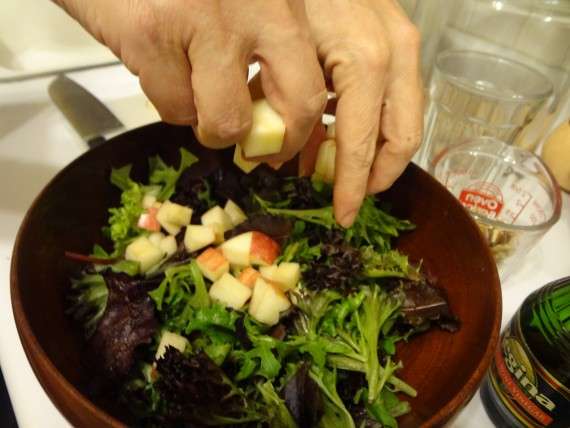 Add red onions.
Chop about a half cup of walnuts.
Toss them on.
Mmmmm…
Mix the dressing and pour on top. Add salt and pepper, if desired.
Toss and…
Serve as a side with your favorite meal.