When Stella visited our family in NH, she fell in love with her Grammy's hot artichoke dip. She decided to come up with a vegan version so we could all enjoy it. It's great as a snack, side dish or appetizer. We like to dip veggies, whole wheat baguette slices and pita wedges in it. This recipe has extra garlic for kick. Serve it up hot and bubbly for a nice contrast to the cold, crunchy veggies
Serves 6

20 minutes to prepare
25 minutes to cook
Ingredients
For the Cashew Cheeze
1/2 cup raw cashews, pre-soaked in water
1 clove garlic
1/2 tablespoon lemon juice
And the Rest...
1/2 cup vegan mayonnaise
3 cloves garlic
5 artichoke hearts, whole
1 cup spinach, (optional)
Directions
Preheat oven to 350 degrees.
Make your
cashew cheeze
! After your raw cashews have soaked for 15 minutes, drain and toss into a food processor or blender. Add garlic and lemon juice. Add salt and pepper to taste. Blend until sooth.
Add all your other ingredients to the blender or food processor. Blend until smooth.
Pour into bread pan sprayed with cooking spray or lightly greased.
This is the spinach version. Same as the regular but just add a big handful of spinach.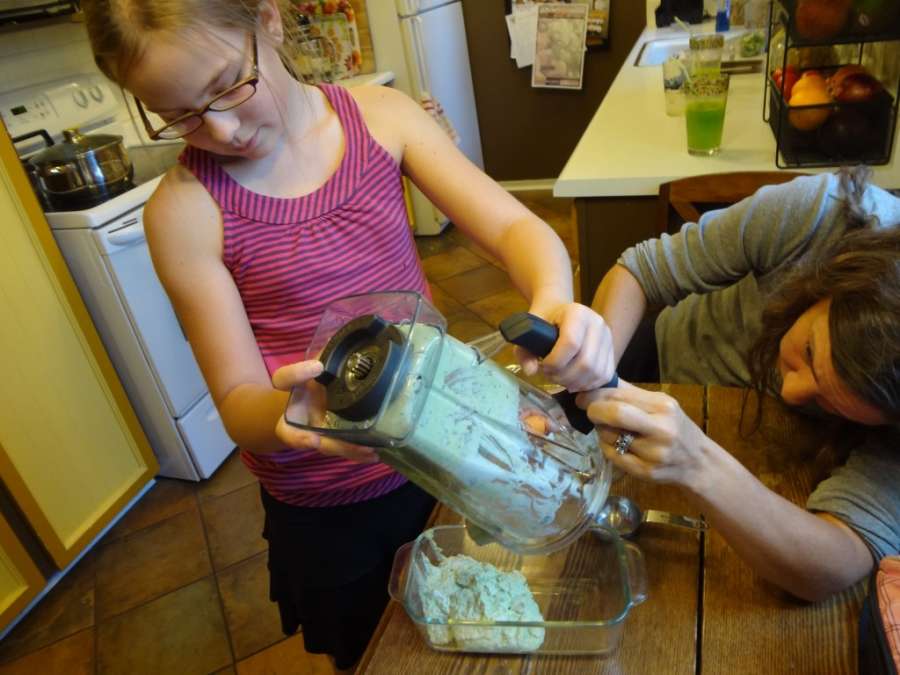 Bake at 350 degrees until hot and bubbly. About 25 minutes.
Enjoy!