This is the perfect side dish with a big, old
burger
. I like them baked with a little olive oil and salt. If your family doesn't like sweet potatoes, you can use the same method with white potatoes. Cook both and gradually increase the ratio of sweet potatoes over white. We're up to 3 to 1! :)
Serves 4

10 minutes to prepare
35 minutes to cook
Ingredients
4 sweet potatoes, peeled, sliced
1 1/2 tablespoons olive oil
Directions
Preheat over to 400 degrees.
Peel your potatoes.
Slice them into shoe strings.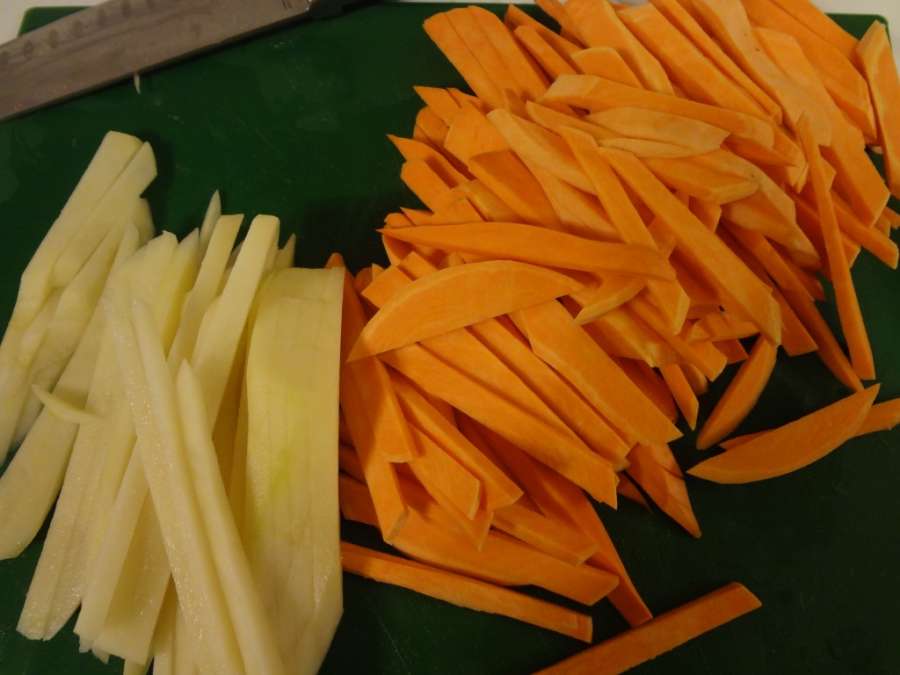 Drizzle with olive oil. I like coconut oil too as another option but we're running low on it at the moment.
Stir them up to coat them all over and evenly.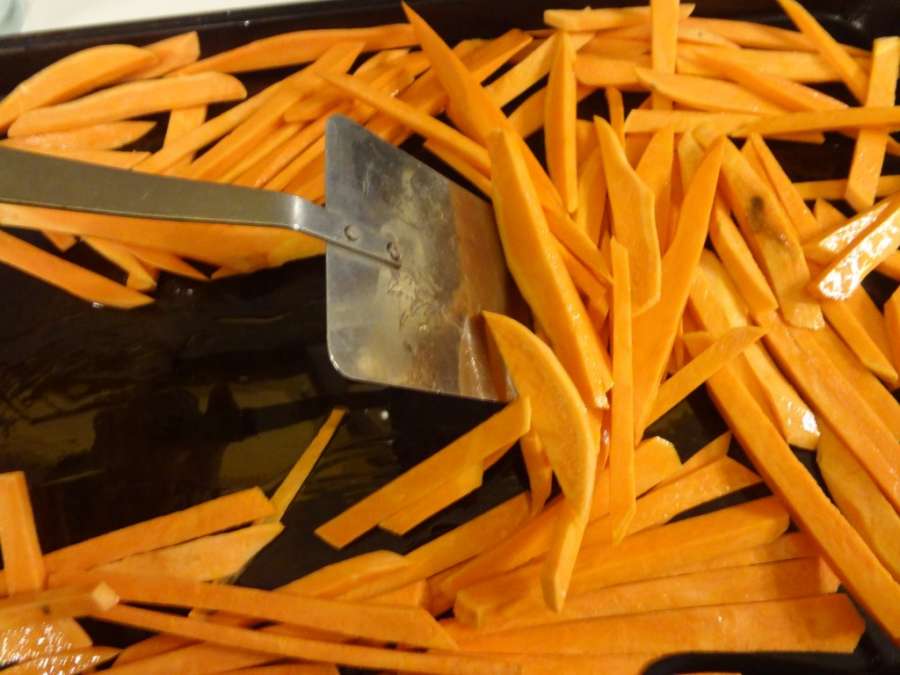 Sprinkle with salt.
Bake at 400 degrees for about 35 minutes, stirring frequently.