So simple and so good. This is a hearty meal that sticks to your ribs. No strange ingredients in this one either. You can find everything you need to make it in a regular grocery store.
Serves 8

10 minutes to prepare
20 minutes to cook
Ingredients
2 tablespoons olive oil
4 green onions, diced
3 cloves garlic , minced
2 cans chickpeas, 15 oz, drained and mashed
1 can fire roasted tomatoes, 15 oz, mashed
1 cup vegetable stock
1 cup water, use pasta water
1 box whole wheat spaghetti
Directions
Saute onions and garlic with olive oil in a large skillet.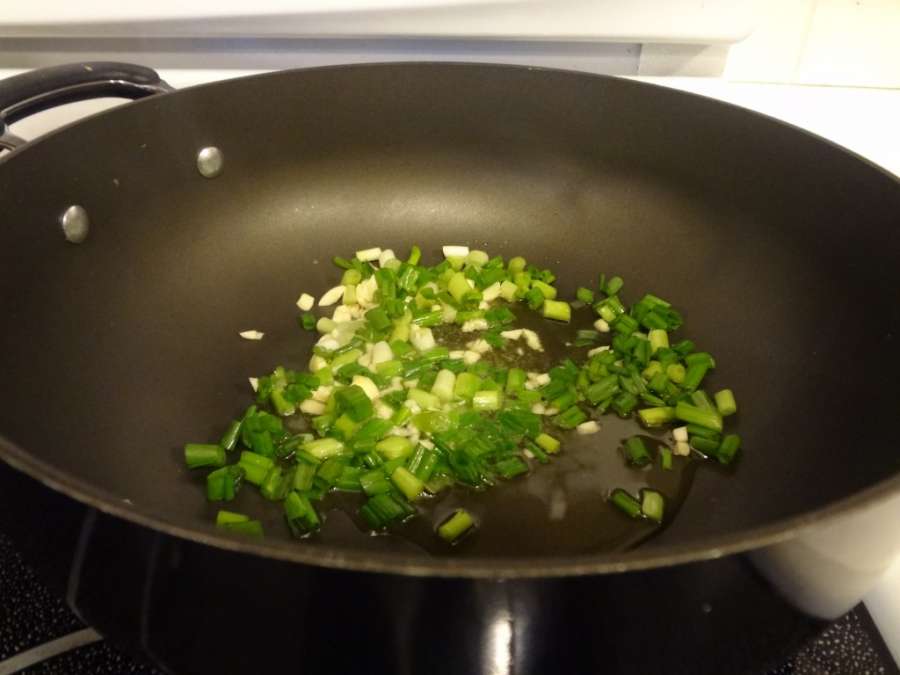 Process your chick peas and tomatoes.
Add chickpeas, tomatoes and vegetable stock to your skillet.
Bring to a gentle boil, then reduce heat to simmer. Get your water on to boil for your pasta.
Cook your pasta and be sure to reserve one cup of the pasta water before you drain.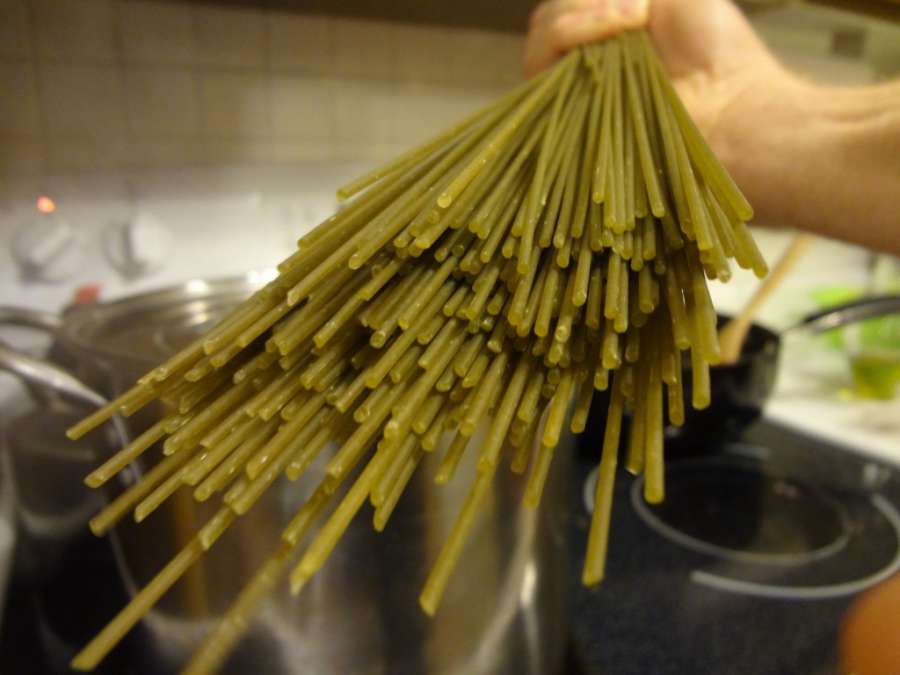 Add 1 cup of pasta water and black pepper to the chickpea mixture.
Drain pasta and add it to the skillet.
Stir it up and it's ready to serve. How about some garlic bread on the side?