My grandma Wiens used to make a version of these without the chocolate and with regular milk. I used to love them when I was a kid, for sure. So recently, I was supposed to bring a dessert to a party. I decided to whip up a vegan version. They were a hit and took very little time to throw together. Now the kids keep bugging me to make more!

Serves 12

20 minutes to prepare
5 minutes to cook
Ingredients
1 cup graham crackers, crushed
1/2 cup peanut butter
4 tablespoons peanut butter
1 cup powdered sugar
2 teaspoons light vanilla soy milk, or your favorite non-dairy milk
1/4 bag vegan chocolate chips
Directions
In a medium bowl… Add your crushed graham crackers, check the ingredients to see if they are vegan. (I always toss mine into a sandwich bag and beat 'em up with a rolling pin.)
Next, add the peanut butter.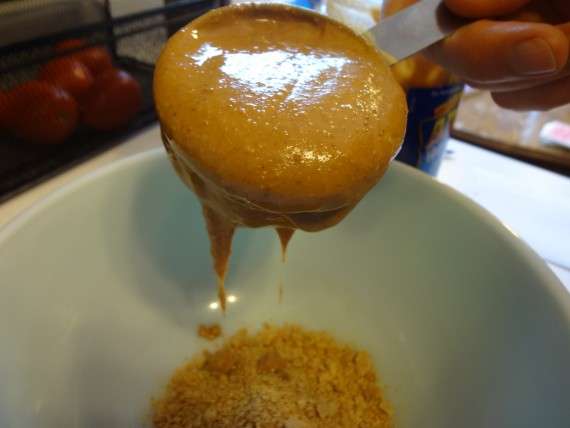 Then, the powdered sugar.
Check the consistency…will it form into a ball without crumbling?
If not, add a little silk. You'll need to play with the amounts some since some peanut butter is thicker than others. The idea is to end up with a ball that sticks together and can handle being dipped into the chocolate without falling apart.
Roll the mixture into one inch balls.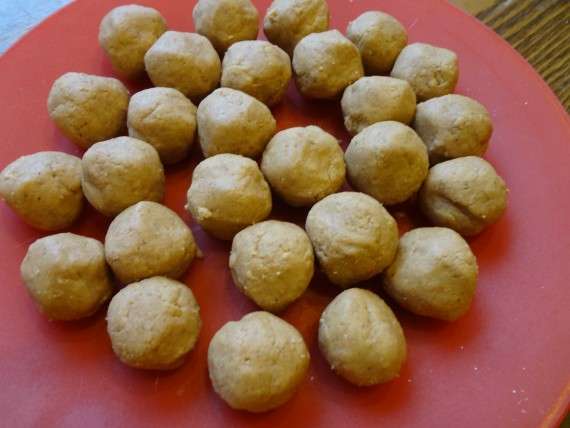 Microwave chocolate chips for 30 seconds at a time until…
You can stir them into a melted goo from heaven.
Dip each ball into the chocolate.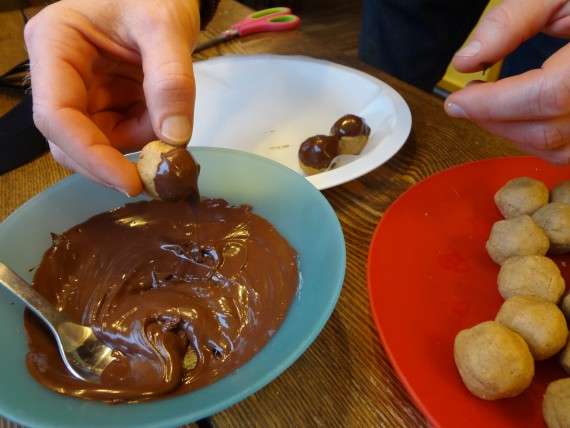 Place them on parchment or wax paper on a plate.
Then pop them into the refrigerator so the chocolate will set up again.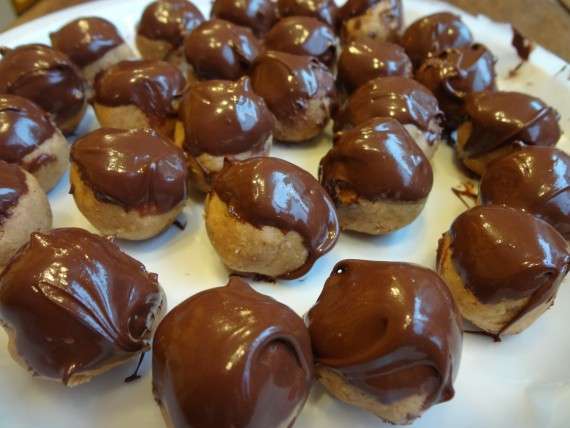 Makes about 25 balls. Get ready, they'll be gone in seconds…make sure you get your fair share!