When I pulled out the family recipe cookbook to make whoopie pies a week or so ago, there were lots of recipes in there from my childhood that I haven't had in a long time. Another that I remember very fondly is Anadama bread. It has cornmeal in it which gives it great texture and some molasses which makes it ever so slightly sweet. Delicious with chili or soup, made into a sandwich or just alone. I remember the family easily polishing off a whole loaf of this in one sitting when it was fresh out of the oven.
There is a story that goes along with the bread. The only thing I really remembered was that for some reason, Anna's husband was saying Anna, damn her! Apparently, she wasn't a very good cook and her husband got tired of eating cornmeal and molasses. One night he added yeast and flour and tossed it in the oven as a bread. You can find the details
here
. Here is my grandmother's recipe, made vegan. I also used some whole wheat pastry flour instead of all white flour.
Serves 12

25 minutes to prepare
55 minutes to cook
Ingredients
4 tablespoons vegan margarine
2 cups non-dairy milk
3/4 cup water
2/3 cup corn meal
1 tablespoon salt
1/2 cup blackstrap molasses
5 tablespoons active dry yeast
2 1/2 cups whole wheat pastry flour
3 1/2 cups unbleached flour
Directions
Preheat oven to 375 degrees. Combine water, milk and margarine in a pan and heat.
Shut off heat and add the cornmeal.
Add the molasses and salt. Yes, that really is one Tablespoon! Stir and let cool to lukewarm.
Add the yeast and beat 2 minutes with a whisk.
Transfer from the pan to a mixing bowl. Add flour.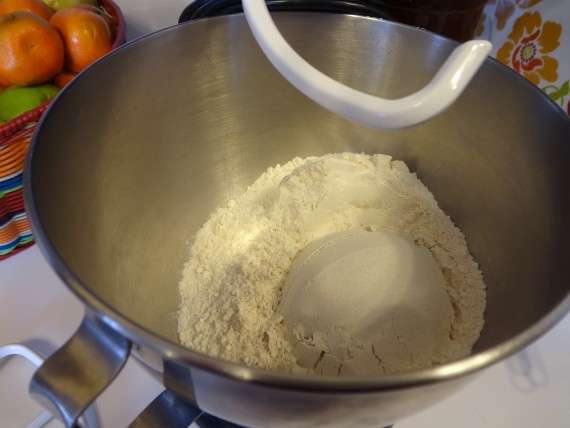 And beat.
If the dough is too sticky to handle, add a little more flour.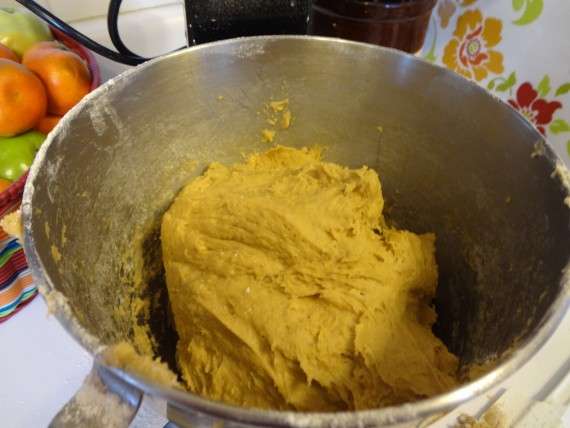 Put dough on a floured surface and knead for 10 minutes.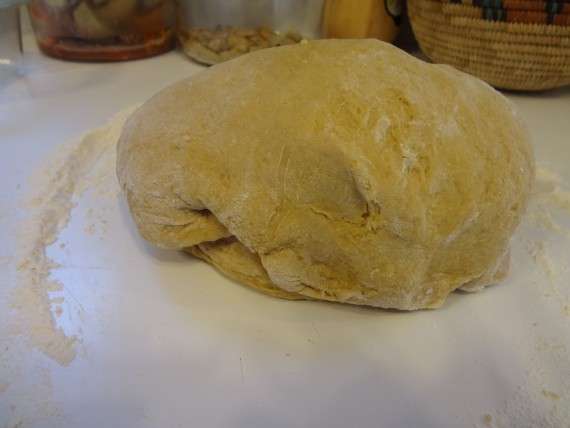 Divide dough in half.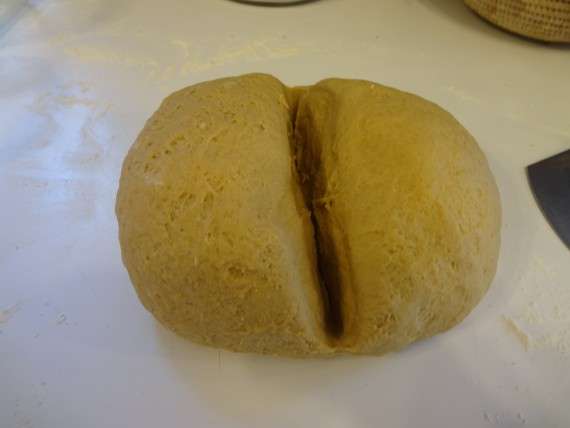 Shape into loaves.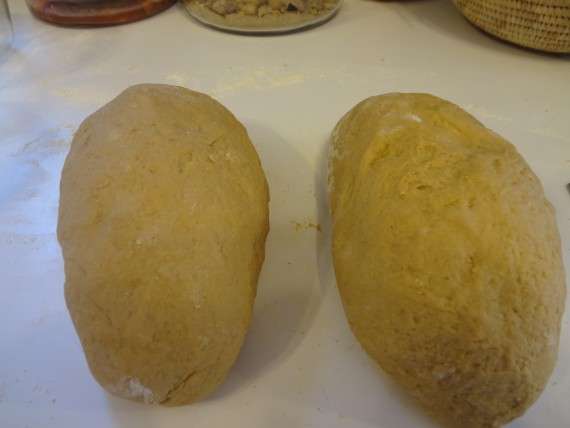 Place each half in a bread pan.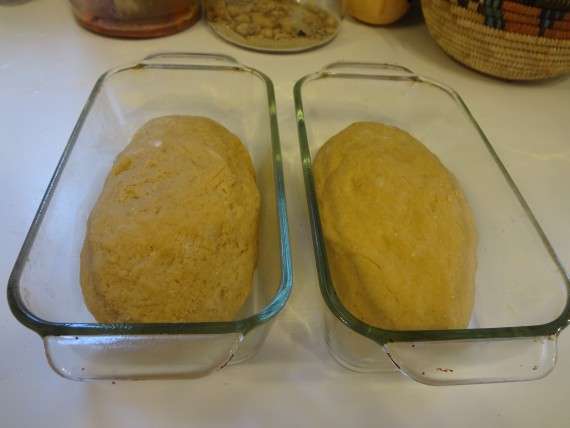 Bake for 50-55 minutes.
Makes two large loaves.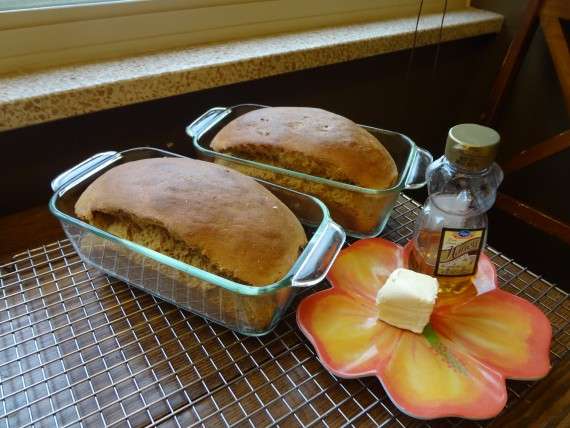 Mmm… this is so good.