We love hummus and this is the recipe we use most often. We like garlic… a LOT so if you don't love it, you might want to cut down on it a bit. Make a big batch and have it on hand for a quick lunch. Great in wraps, as a dip or sandwich spread. Everything is better with a little hummus on top.
Serves 8

15 minutes to prepare
Ingredients
5 cloves garlic
2 cans chickpeas, save 1/4 cup of the liquid to use
3 tablespoons tahini
1 teaspoon salt
2 tablespoons lemon juice
Directions
I reserve some of the liquid from the chick peas to thin the hummus. About a quarter cup.
Add the garlic and chickpeas to your blender or food processor.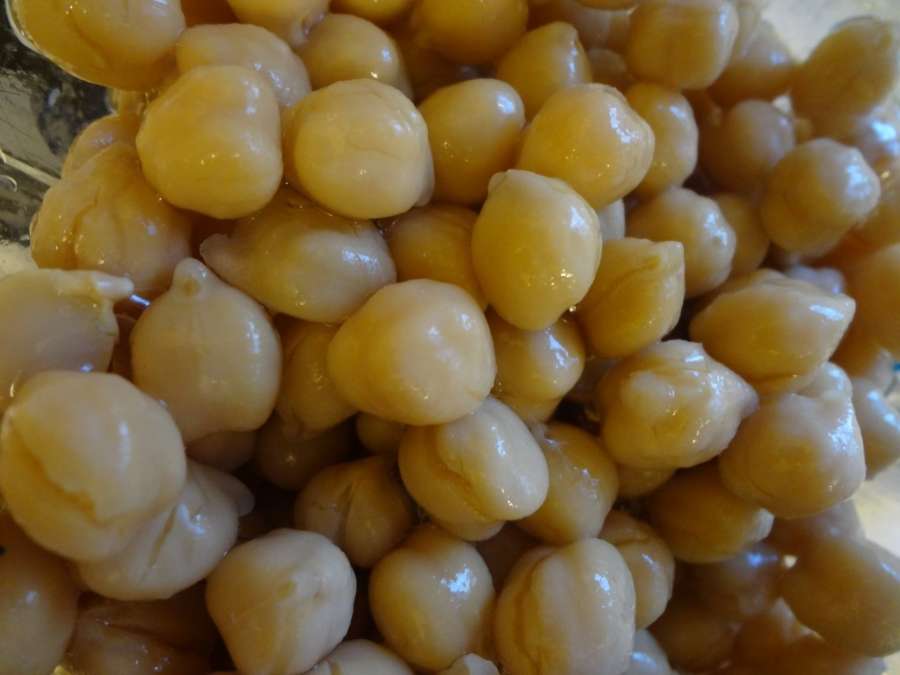 Pour in the tahini.
We found this HUGE jar of tahini at an International market. MMMM….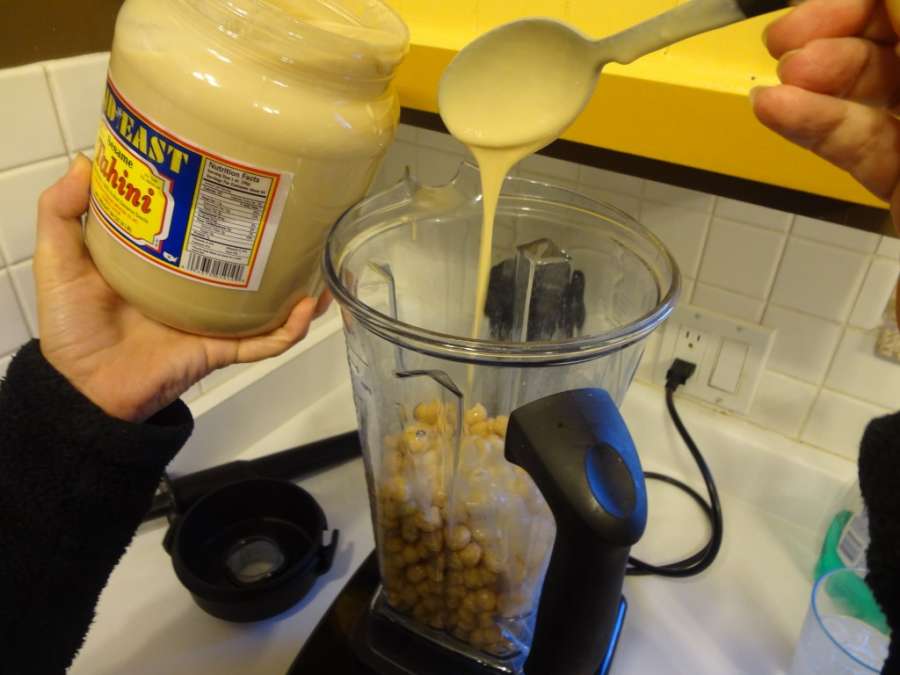 Add the salt.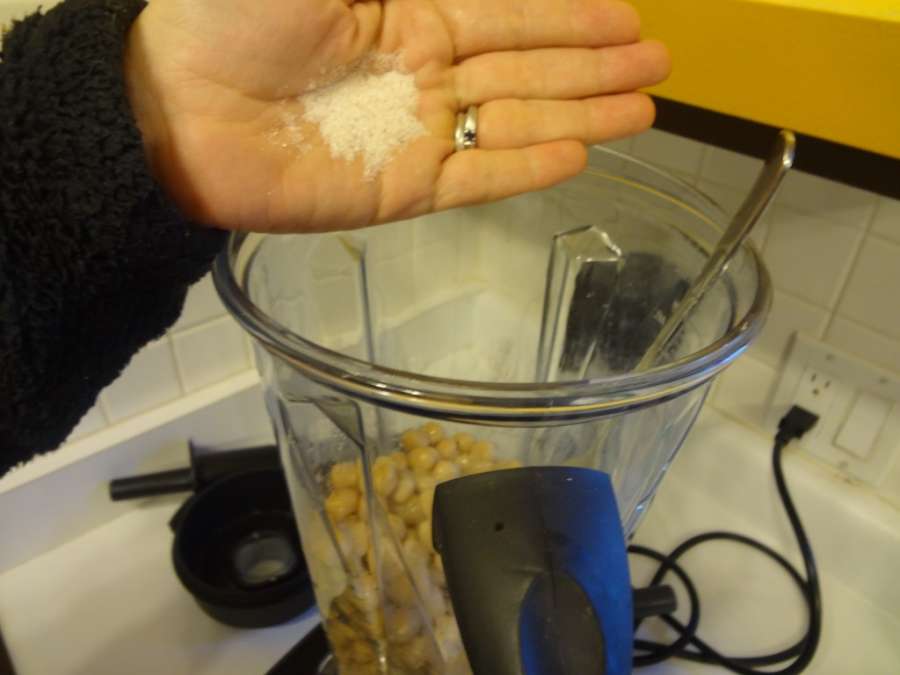 Add the lemon juice.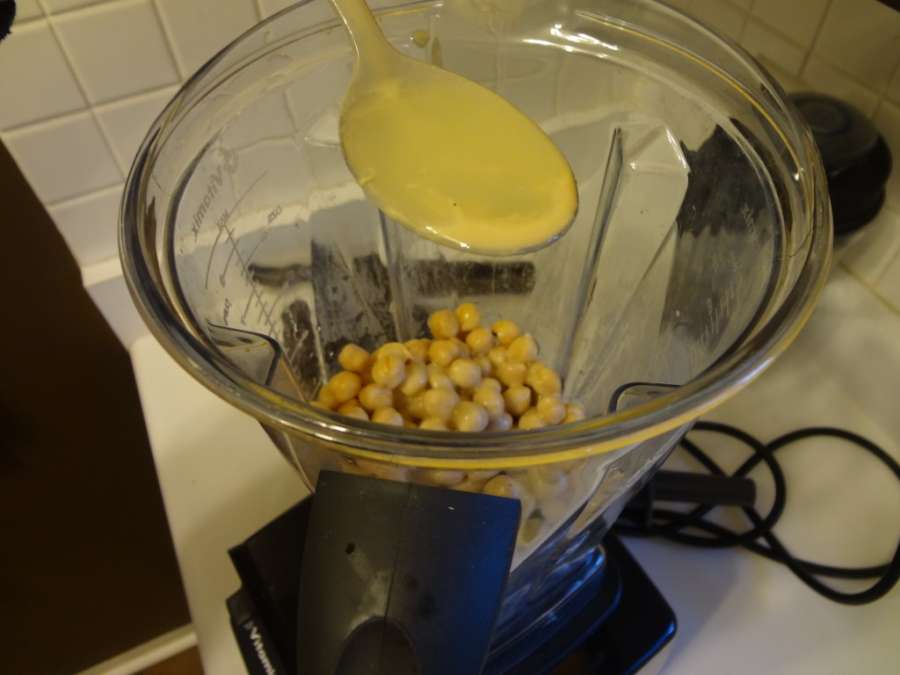 Pour in about 1/4 cup of the chickpea liquid. Then process until smooth.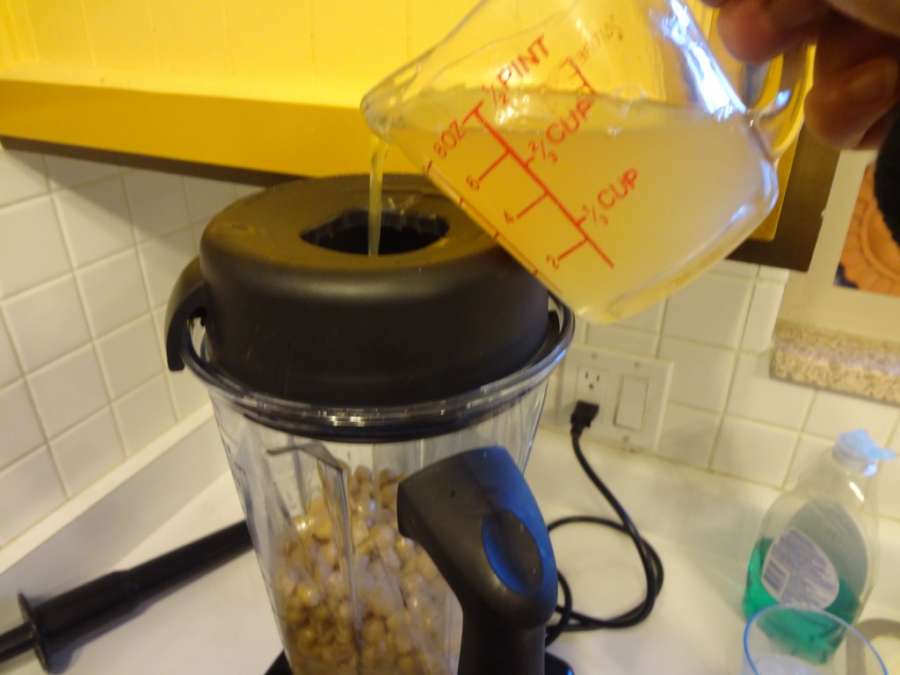 We're having a hummus veggie wrap today…. chop the veggies.
Spread the hummus on a whole wheat tortilla, top with veggies, wrap it up! Enjoy!