Those of us with kids know sometimes they're not exactly "into" what we eat. This is a little on the spicy side. One night Cooper and Stella both ended up with sleep overs, so we ended up experimenting. The result? A spicy stir fry over whole wheat angel hair.
Serves 8

20 minutes to prepare
20 minutes to cook
Ingredients
Sauce
1/2 cup peanut butter
2 cups vegetable broth
1 teaspoon basil, or fresh if you have it
1 tablespoon agave nectar
1/4 cup nacho jalapeno slices
1 tablespoon black peppercorn
3 cloves garlic
3 ounces tofu, 1/4 of the package
2 teaspoons sesame seed, oil
1 tablespoon soy sauce
Stir Fry Veggies
2 tablespoons sesame seed, oil
1 can little corn
1 can bamboo shoots, 5 oz
1 can water chestnuts, 5 oz
3 cloves garlic , chopped
1/2 red onion, chopped
2 1/2 cups broccoli, chopped
1 1/2 cups green beans, (remove ends and chop in half)
1 celery rib, sliced thin
2 carrots, sliced thin
1/4 Napa cabbage, sliced thin
1/4 cup nacho jalapeno slices, diced
Noodles
1 whole wheat pasta, Angel Hair, 12 oz box
Garnish
1/4 cup peanuts, chopped
8 tablespoons cilantro, chopped
4 tablespoons soy sauce, if desired
Directions
Put water on to boil (check noodle box for amount required).
Chop your veggies. Remember to keep your onions and broccoli in bigger pieces and your carrots and water chestnuts smaller, thinner slices.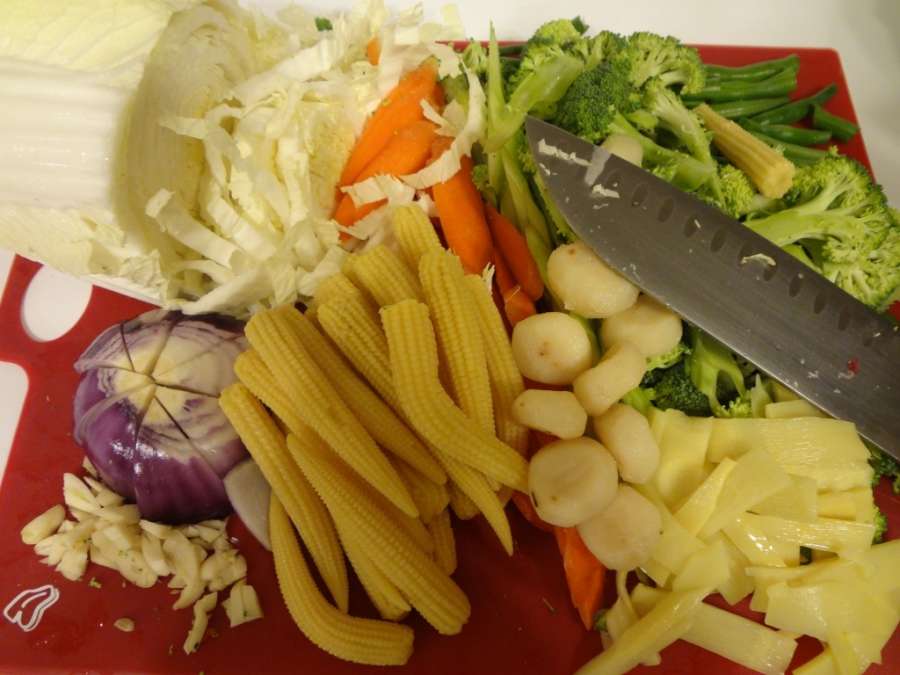 Blend the sauce ingredients.
Get 2 T sesame seed oil hot in pan, saute onions and garlic over med-high heat until soft (translucent).
Add the rest of the veggies (except the cabbage and jalapenos), bump to high heat and keep 'em moving! When heated through without losing their "snap", turn to med-low.
Add sauce.
Add cabbage on top, turn to low and let simmer for 10 minutes.
Add pasta to water. Our box said 3-5 minutes. Cook to specifications/taste.
Dice up the other 1/4 cup of jalapenos and toss it in with the veggies and sauce.
Oh yeah…smellin' good!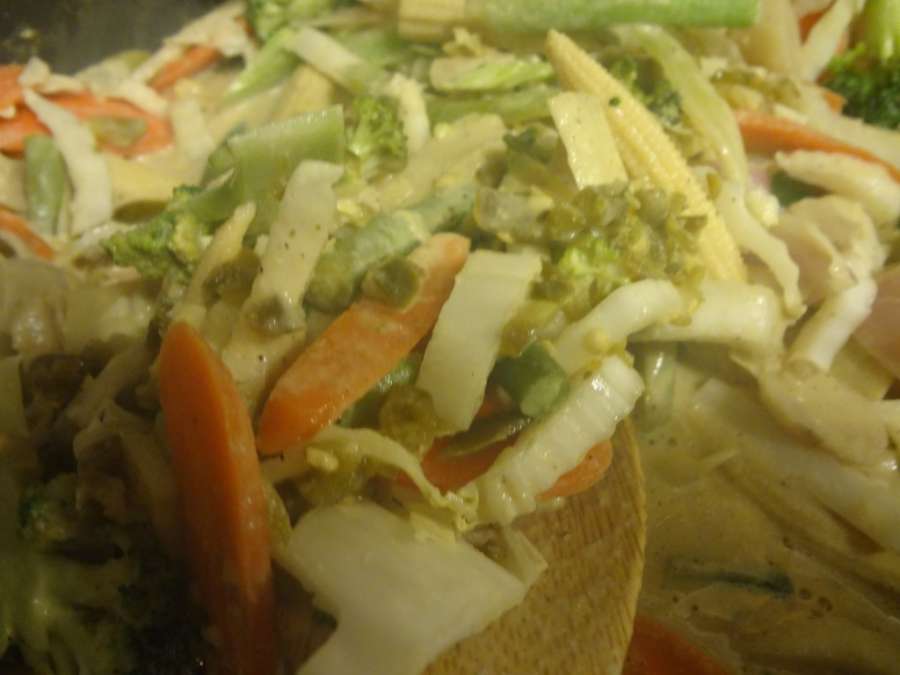 Chop a handful of cilantro for garnish.
Chop a handful of peanuts for garnish, too.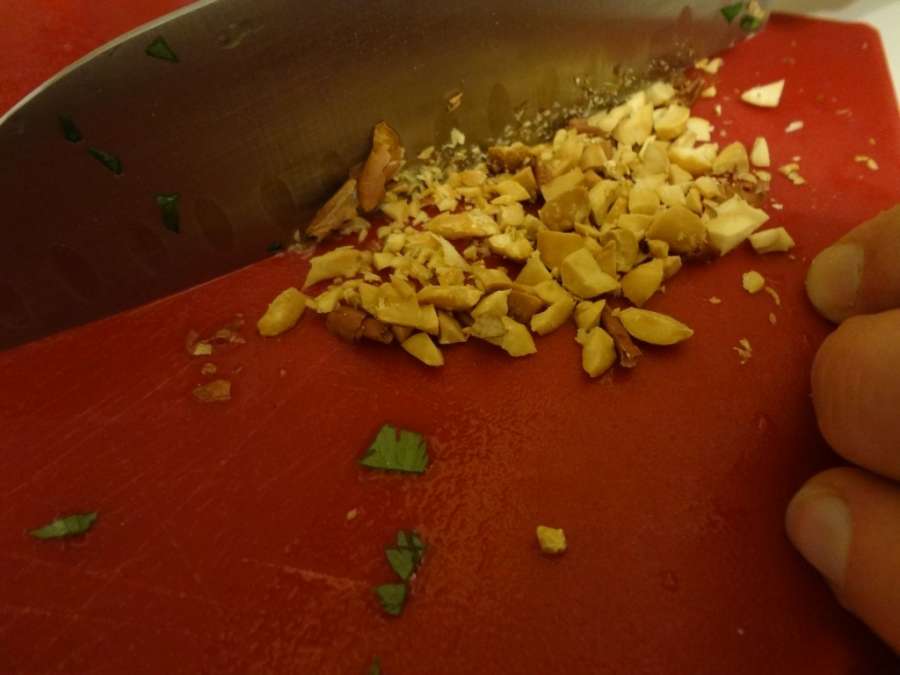 Serve with soy sauce – it really helps get the flavors going. Like a lot of the stir fries, this was REALLY good leftover the next day.