I love a yummy hand-held breakfast which is filling, warm and chock full of flavor. This lemon pepper tofu breakfast sandwich fits the bill!
Serves 2

15 minutes to prepare
15 minutes to cook
Ingredients
2 whole wheat english muffins
4 ounces firm tofu
1/2 cup mixed vegetables, sauteed
1 tomato, sliced
4 tablespoons vegan cream cheese
1/4 cup spinach, enough to make bed on each muffin
1 teaspoon lemon pepper, to taste
Directions
Slice tofu about 1/2 inch thick. Season with lemon pepper and pan fry on med-high until heated through and the seasoning crisps up.
Toast muffins.
Slice tomato.
Toss in your leftover (or freshly chopped) veggies into the pan to heat through.
And spread on toasted muffin.
And spread on toasted muffin.
Create a bed of spinach next.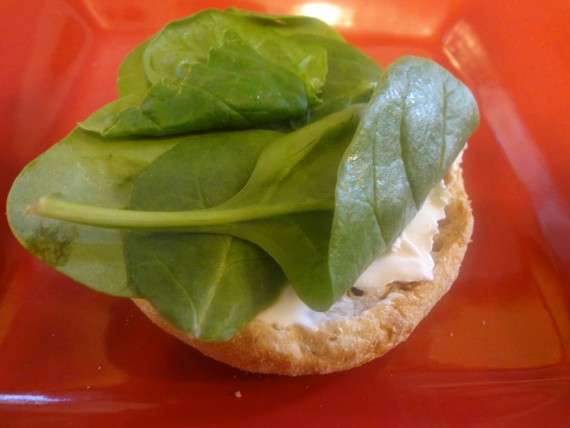 Add tomato slices.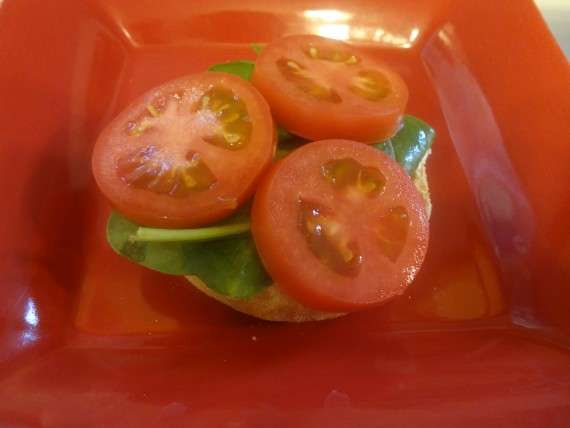 Then, tofu…
And, finally, the veggies.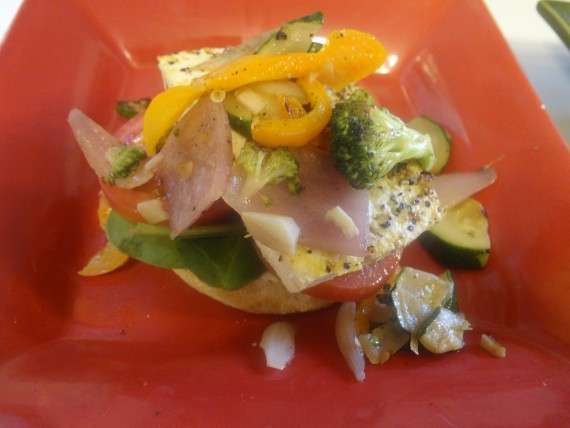 It's a flavor explosion! Enjoy.