This recipe is so easy and simple, quick to make. I'm always so surprised by how good it tastes. Try it, you'll like it…
Serves 4

15 minutes to prepare
40 minutes to cook
Ingredients
2 carrots, chopped
3 cloves garlic , minced
2 celery ribs, chopped
1/2 red onion, chopped
2 cups red lentils, rinsed
8 cups water
2 1/2 teaspoons salt
1 teaspoon cumin
1/2 teaspoon black pepper, (to taste)
1 tablespoon lemon juice
Directions
Rinse your lentils in a strainer.
Spray a soup pot with cooking spray. Add onions and garlic. Cook on med-high until they are soft. If the onions and garlic start sticking to the pan and you need to add moisture, add a little water.
Add the celery and carrots. Continue stirring and cooking until soft. Again, you may need to add a little water to the pan to keep them from sticking.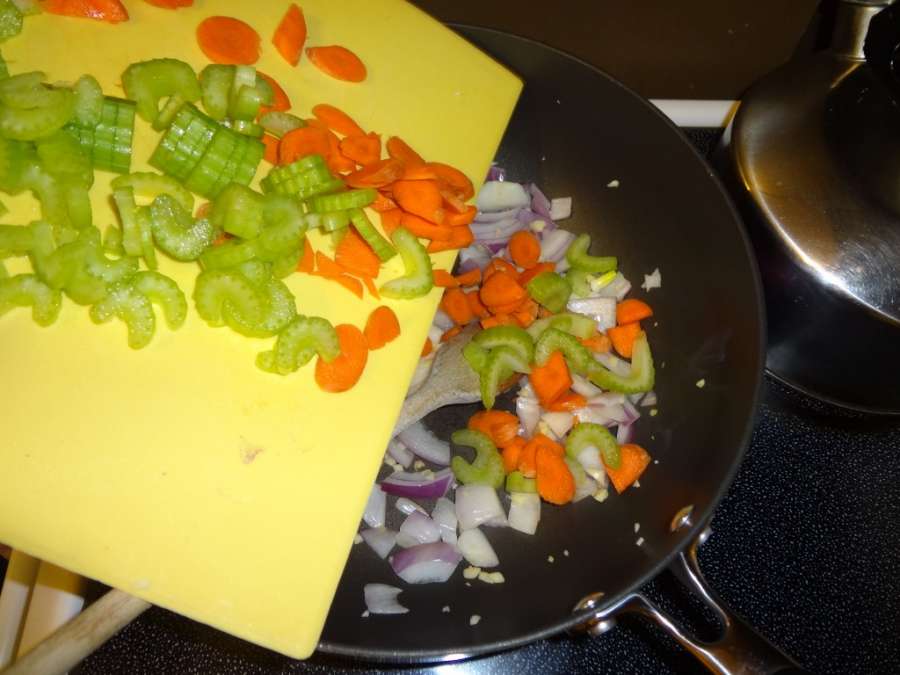 Add water about 6 cups (of the 8 cups total) of water.
Dump the lentils in. Turn the colander you have the lentils in upside down and pour the rest of the water over the back of the colander to get all of them out.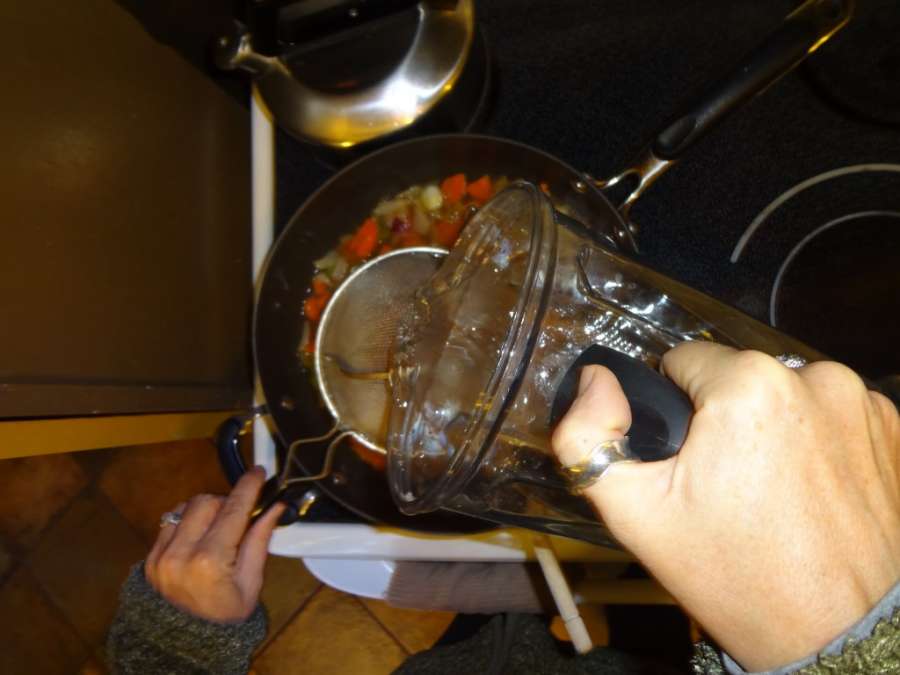 Add pepper and salt.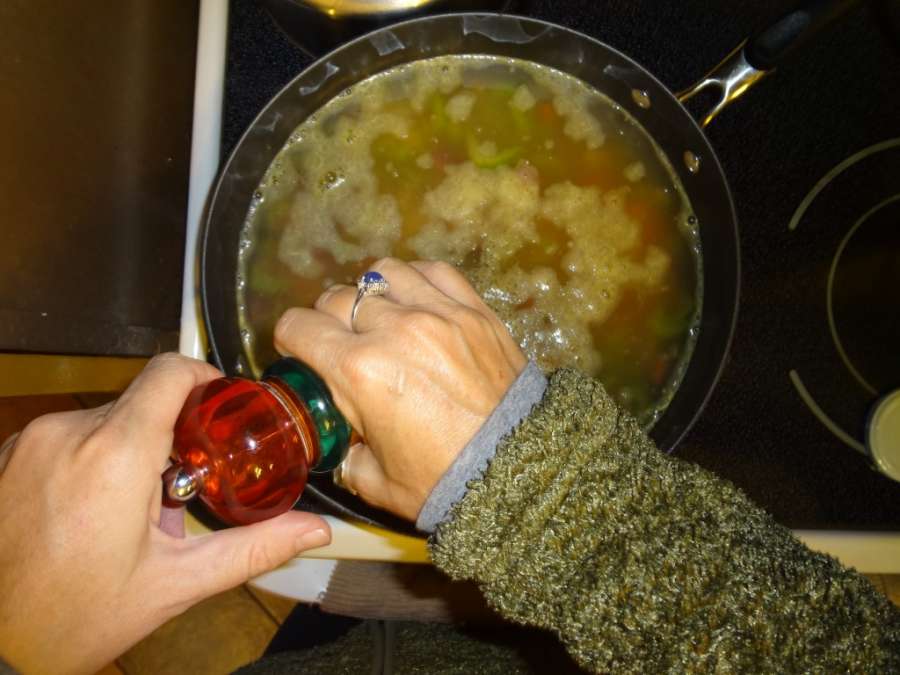 And the cumin.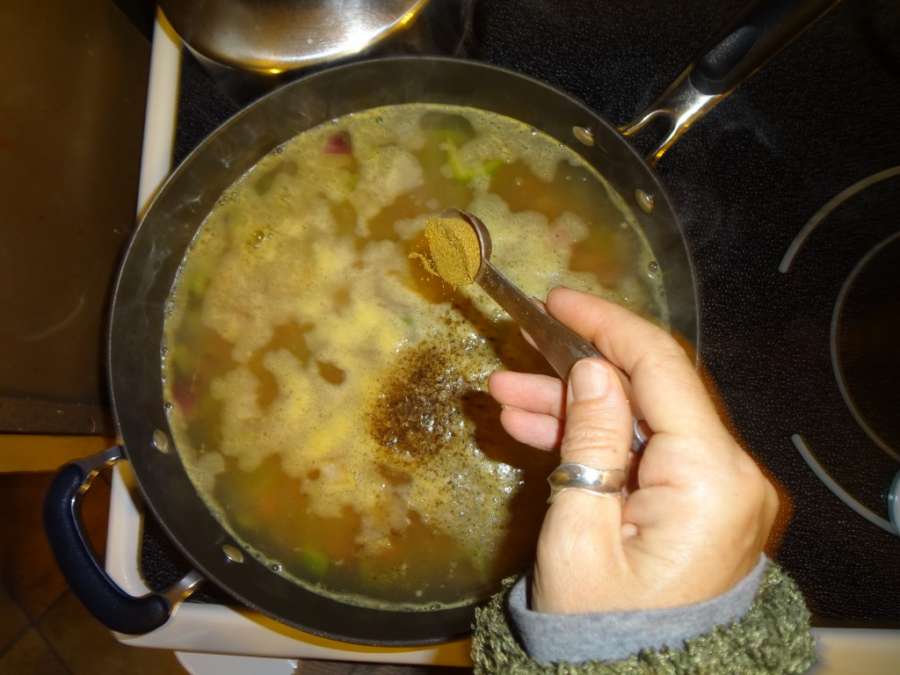 Stir it up!
Simmer for about 30-40 minutes. If it's too thin, remove the lid and turn up to medium high to steam off some the water.
Last secret ingredient after the lentils are finished cooking… the lemon juice! Stir it in and serve.
This is what it should look like….