We love this pasta salad as a side dish with a wrap, sandwich or burger. Sometimes we have it alone for lunch. It's also great served over a bed of greens. You can make it with whole wheat pasta if you prefer. It's quick to make and tastes even better the next day. The dressing is super simple and cooking the pasta takes the most time. Try different combinations of veggies and different types of pasta to change it up. Variety is the spice of life after all…
Serves 6

10 minutes to prepare
9 minutes to cook
Ingredients
For the salad:
1 box whole wheat pasta
3 celery ribs
2 green onions
1/2 red bell pepper
1/4 cup banana peppers
1/2 cup artichoke hearts
2 tablespoons nacho jalapeno slices
For the dressing:
1/4 cup banana peppers, juice
2 tablespoons balsamic vinegar
1/3 cup olives, oil
Directions
Put a pot of water on to boil for your pasta. Add salt if desired.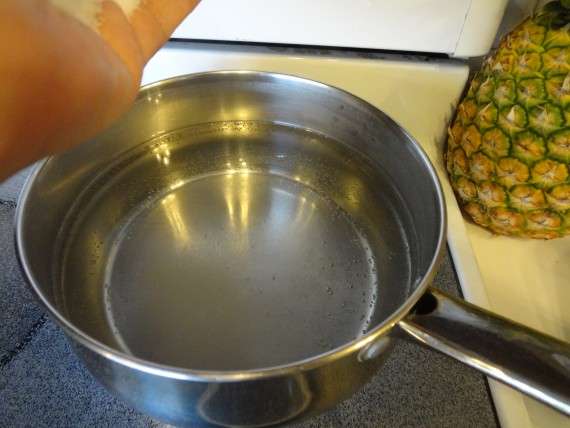 When water comes to a boil.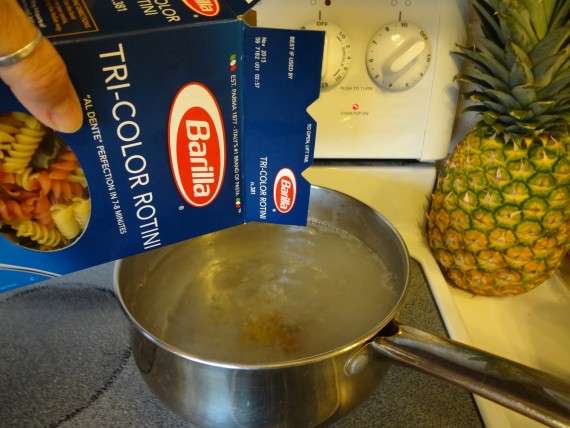 Cook one box of pasta according to box directions. In the meantime…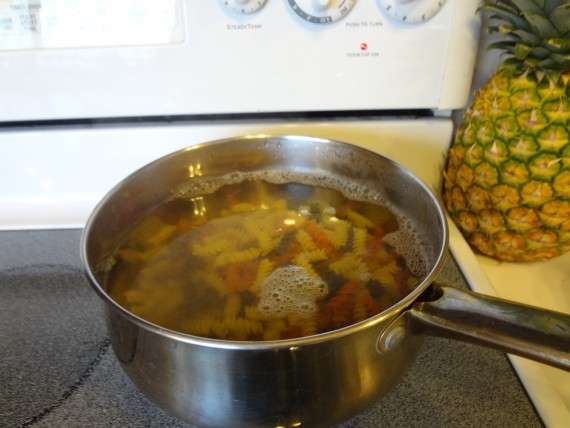 Chop all your veggies. Get out all your ingredients for the dressing.
Put all your dressing ingredients in a small bowl and mix well.
When the pasta is finished cooking, drain, add all the other ingredients and toss in dressing. Add salt and pepper to taste if desired.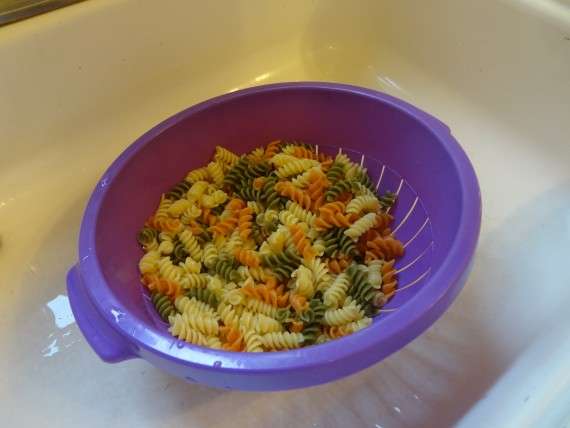 Chill before serving. Delicious!