We always use up our leftovers and this is a quick soup if you have leftover roasted vegetables.
Serves 8

15 minutes to prepare
40 minutes to cook
Ingredients
1 can whole peeled tomatoes, 28 oz
2 cups vegetable broth
2 cups butternut squash, roasted and cubed
2 cups frozen mixed vegetables, roasted
1/2 teaspoon garlic powder
1/2 teaspoon chili powder
4 tablespoons cilantro, chopped, for garnish
Directions
Roast your veggies if you don't have leftovers. It comes together very quickly with leftover
roasted veggies
.
Blend your tomatoes and veggie broth together in a blender or food processor.
Pour into a large soup pot.
Add your roasted butternut squash.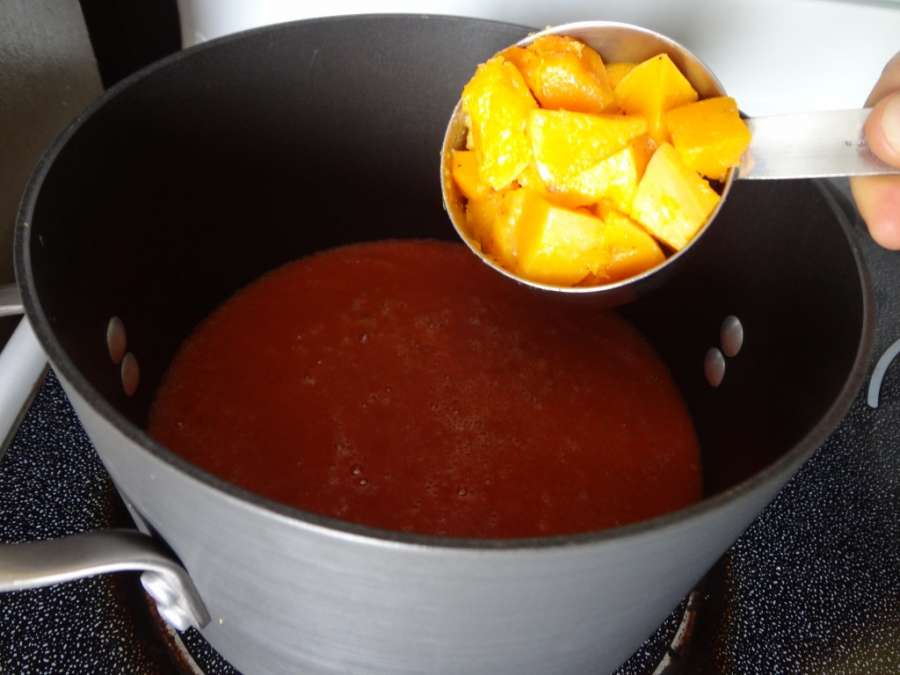 And the other assorted roasted vegetables.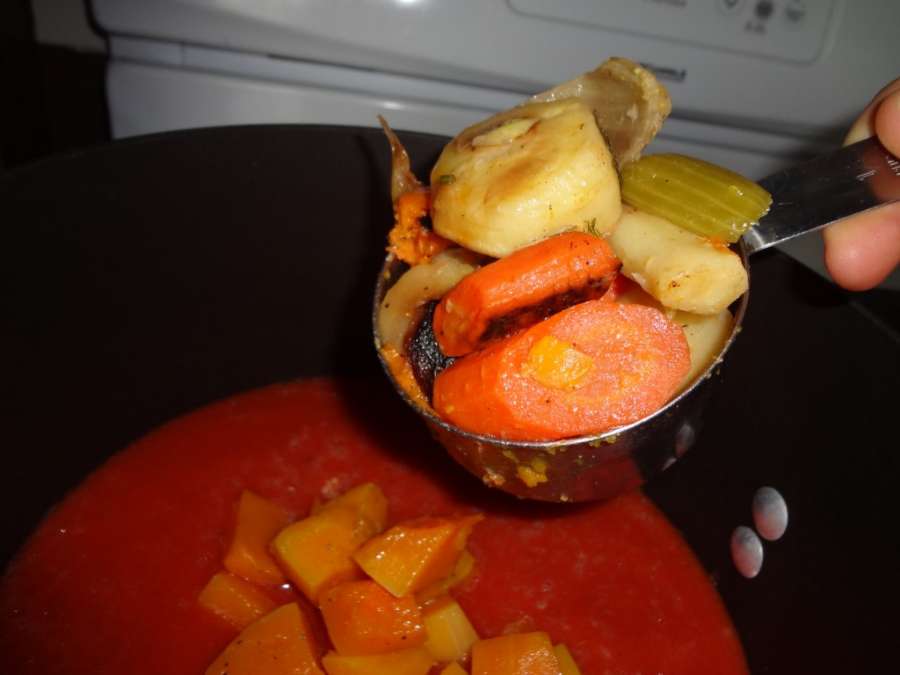 Add some salt.
And pepper, if desired.
Next the chili powder goes in…
And finally the garlic powder.
Stir it all up and simmer on medium-low heat until heated through. Quick, easy, simple and delicious soup.