This recipe is so simple and so versatile. I love using all sorts of different vegetables. The parsnips, rutabaga and fennel we included added really unique flavors. You can change this up based on what you have on hand and what's in season but this list will get you started.
Serves 8

20 minutes to prepare
40 minutes to cook
Ingredients
1 fennel
1 head white cauliflower
1 rutabaga
3 mini eggplants
3 carrots
3 parsnips
4 celery ribs
1 broccoli crown
1 pound asparagus
1 butternut squash
3 tablespoons olive oil
Directions
Preheat your oven to 375 degrees.
Peel and chop all your vegetables and put them into a large bowl. Sprinkle with salt and pepper and turn the veggies over to spread evenly.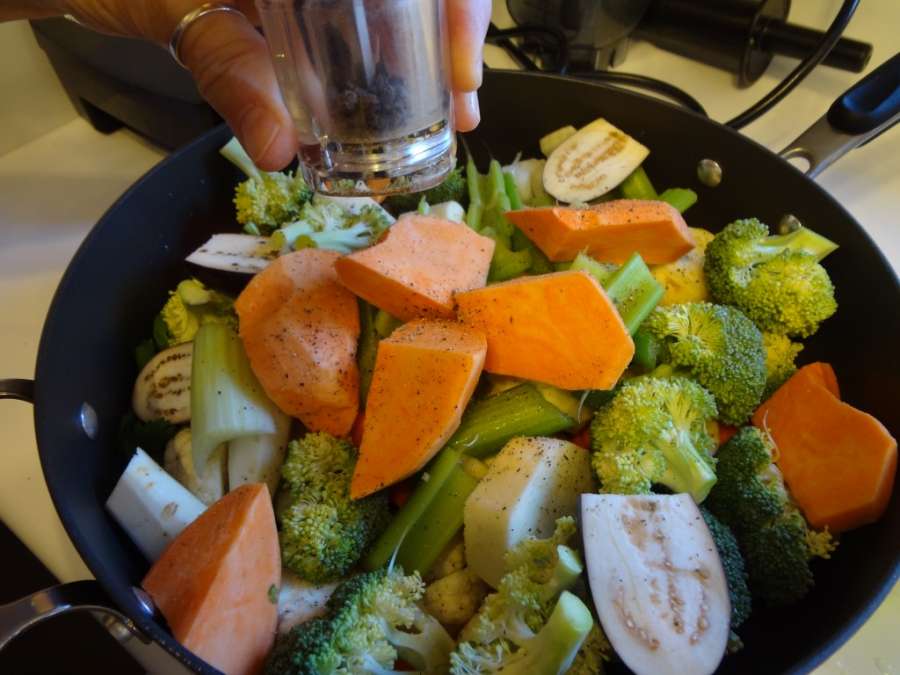 Add enough olive oil to lightly coat your veggies. Turning them again to coat evenly.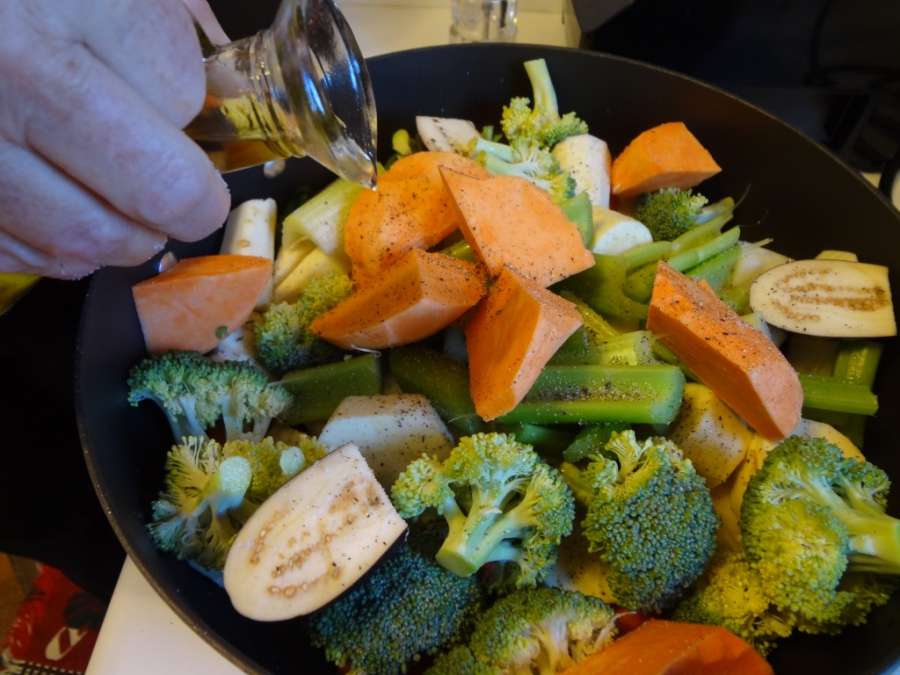 Dump all your veggies in a baking pan. This pan was a little over loaded so it took MUCH longer to cook. Ideally, they should be closer to a single layer.
Cover your pan with tinfoil. Bake for about 40 minutes, turning them over half way through baking time. (Use a fork to see if they are tender and done, cooking time will vary based on how small or large you chop your veggies)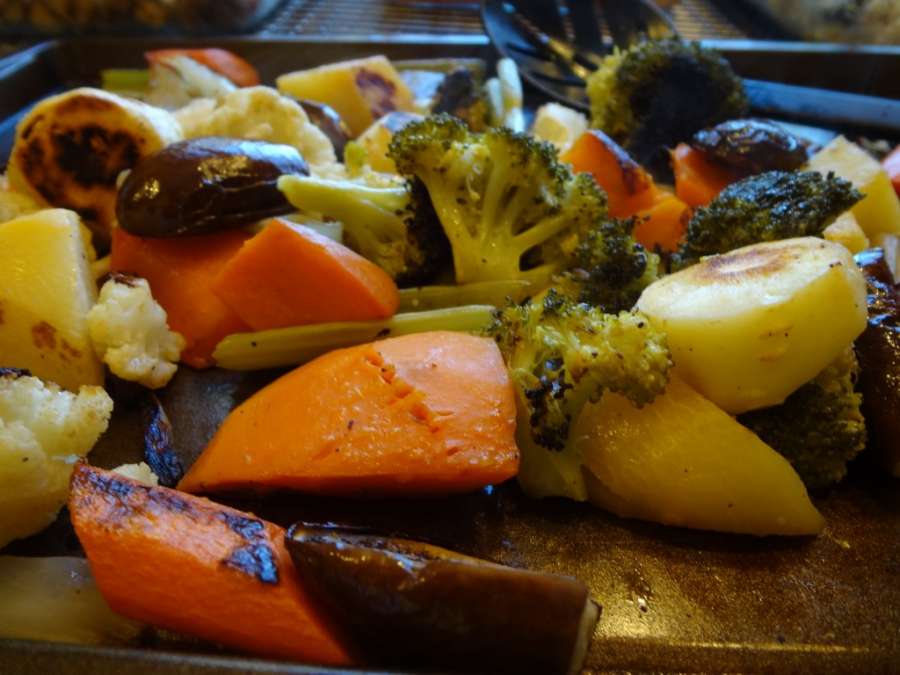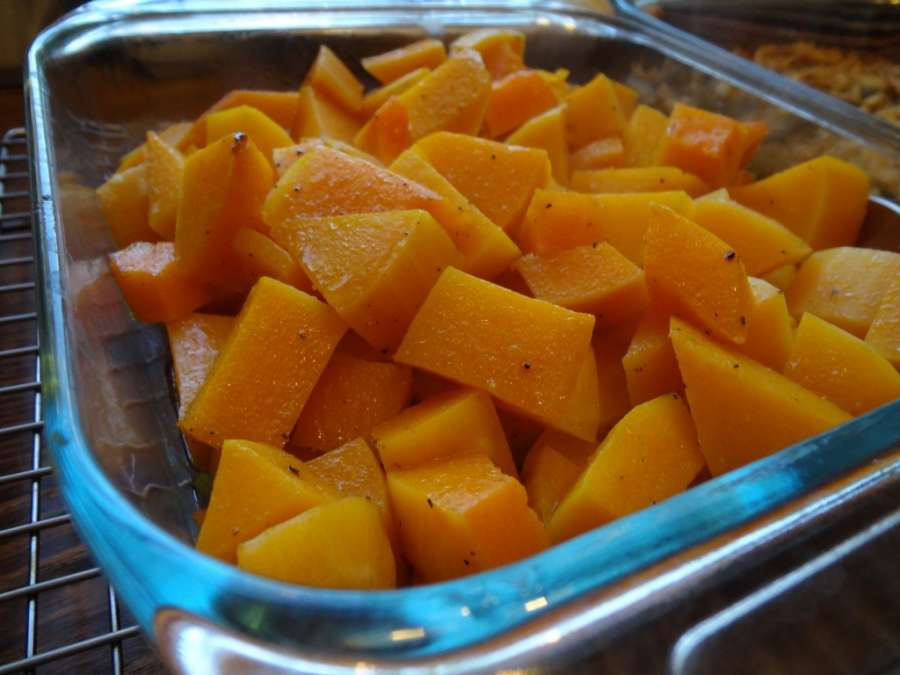 Another Variation:
Ingredients:
Broccoli
Asparagus
Sweet potato
Carrots
Red pepper
Red onion
Celery
Shish Kabob Seasoning
Olive oil
Directions are the same as above.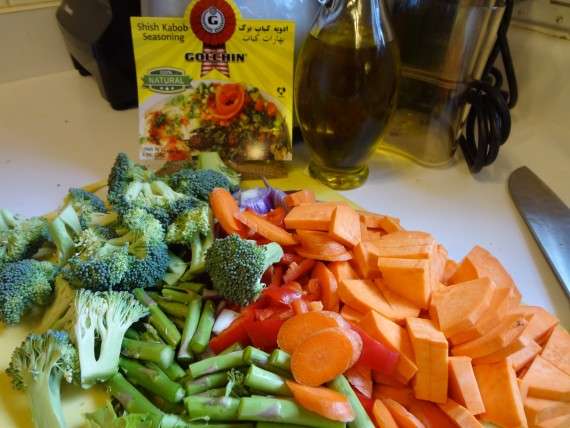 We saw this spice packet at the International Market. There are so many different spices and combinations at the International Market. So fun to try different things and experiment.
So colorful, so easy and so delicious.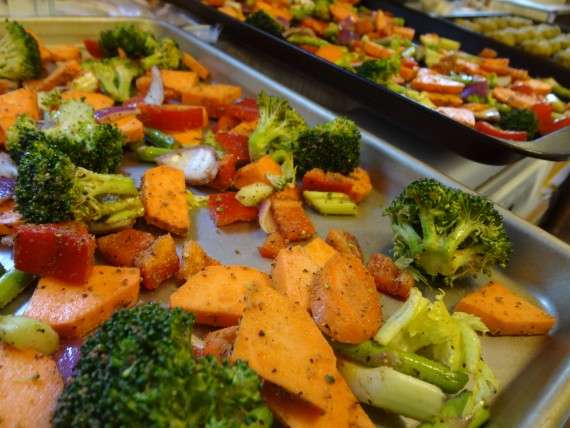 Toss the chopped veggies with olive oil and spices and bake in a 375 degree oven for about 40 minutes, turning once when halfway cooked.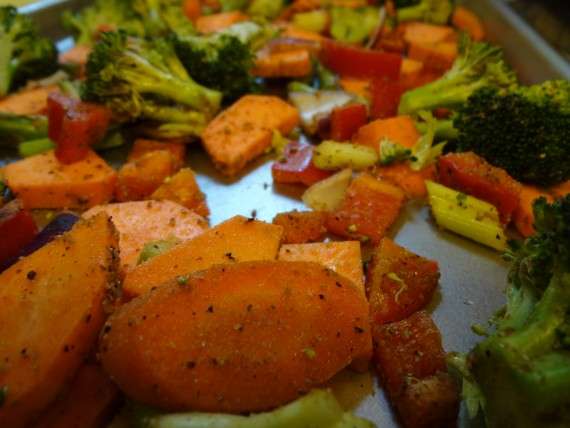 Try the veggies on a wrap with hummus. Yum!