Super simple gravy! So many different uses for this. Mashed potatoes, green bean casserole, tofurky, whatever you want!
Serves 8

5 minutes to prepare
15 minutes to cook
Ingredients
2 cups vegetable broth
2 tablespoons vegan margarine
1/2 cup water
2 tablespoons corn starch
1 teaspoon onion powder
1 teaspoon garlic powder
1/4 cup non-dairy milk
Directions
Heat the vegetable broth and vegan margarine in a pan, bringing to nearly a boil.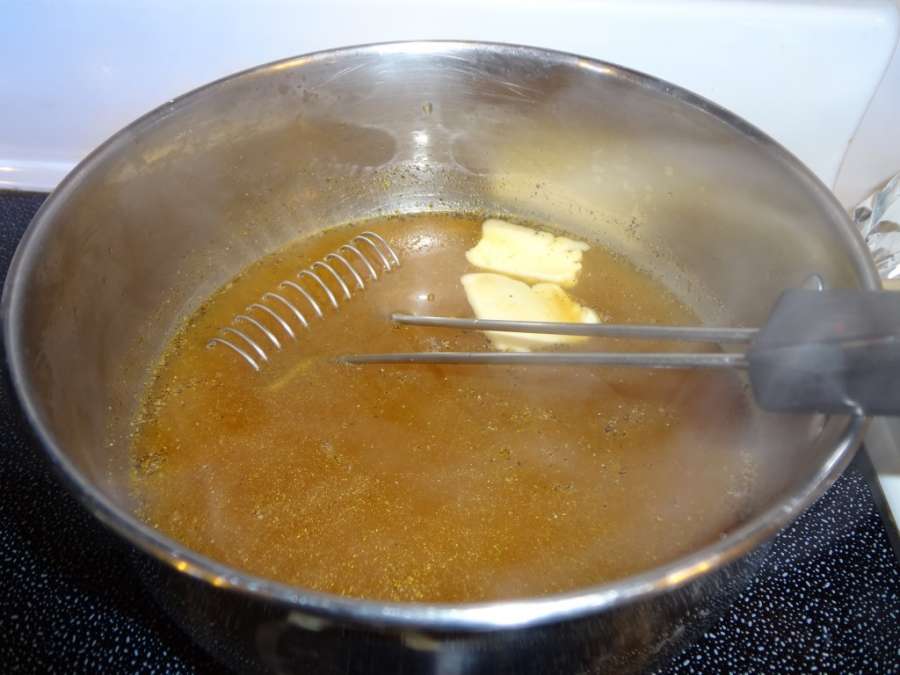 Mix your corn starch and water together, stirring until there are no lumps. While whisking, pour the corn starch and water into your pan.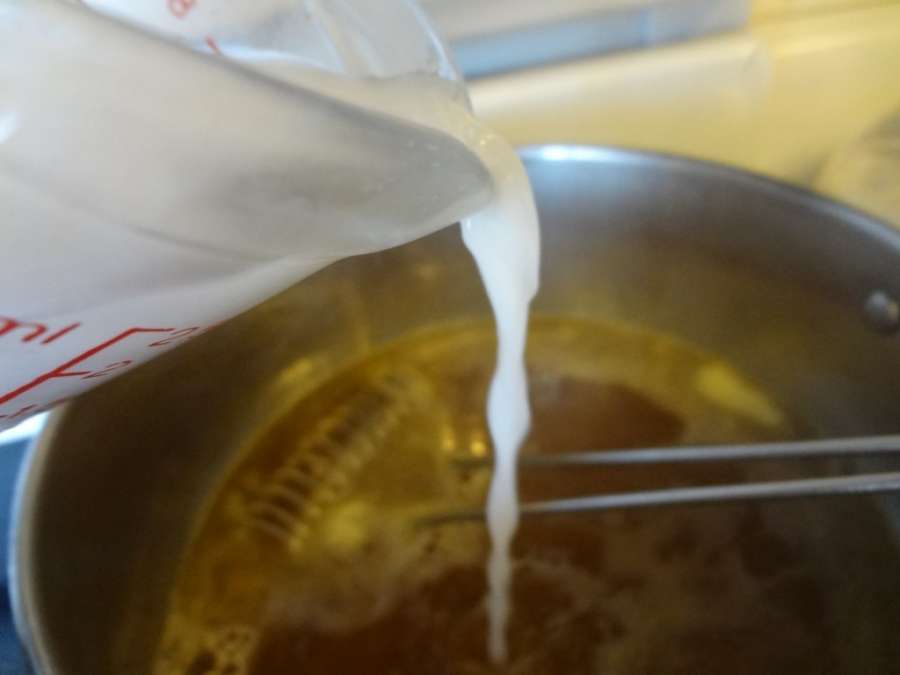 Add your onion powder.
And garlic powder and whisk to combine. Add salt and pepper to taste, if desired.
Then your non-dairy milk and turn the heat to simmer. Let simmer for 5 minutes. This is great on mashed potatoes and we also use it in our green bean casserole. Quick to make and so delicious. I can't really eat mushrooms so this is a great alternative to many of the mushroom based vegan gravy recipes out there. Enjoy!