We got teased with some warmer days and turned our recipe-making minds to summer salad ideas. This one is full of tasty flavors from the smooth cool of the artichokes to the smokey heartiness of the beans. It's very filling and yummy too!
Serves 4

15 minutes to prepare
Ingredients
1 can artichoke hearts, chopped
1 shallot, chopped
4 ounces pimentos, sliced
1 can kidney beans, drained and mashed
1/2 cup celery, chopped
1/2 cup green chilies, chopped
2 tablespoons vegan sour cream
1 teaspoon chili powder
1 teaspoon garlic powder
Directions
Add your chopped artichokes, shallot and pimentos to a bowl.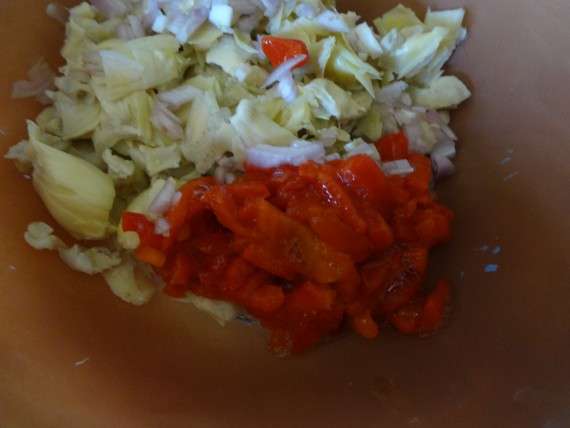 Drain and rinse your can of red kidney beans.
Mash the beans.
Add them to your bowl of artichoke mixture.
Add your 1/2 cup chopped celery.
Add your 1/2 cup chopped green chilies.
Add 2 T vegan sour cream.
Add 1 t garlic powder.
And 1 t chili powder. Mix it all up! Serve on Triscuits as a snack.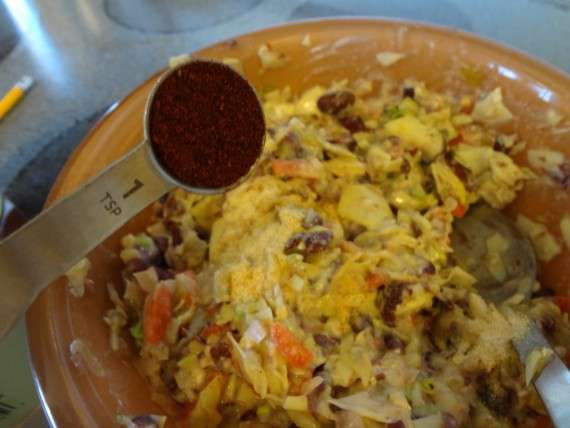 Or on your favorite bread or wrap for a meal.