This is by far, my absolute favorite vegan salad dressing. I show how to make it in a blender or food processor below but for a long time, I simply chopped the garlic and put everything in a jar and shook it. Quick and easy to make and, oh man, this is so, so good!
Serves 12

10 minutes to prepare
Ingredients
5 cloves garlic
3/4 cup tahini
2 tablespoons lemon juice
1/2 teaspoon salt
3/4 cup water
Directions
Toss ingredients in your blender or food processor. Blend until creamy smooth.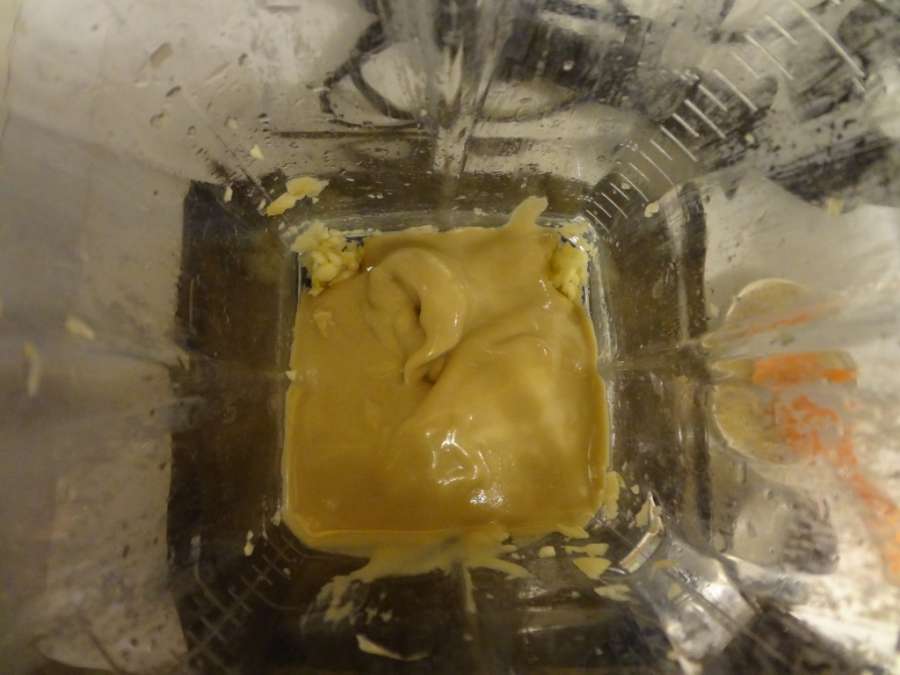 Note: If this is a little too garlic-hot for your taste, reduce by one clove of garlic.