This is a variation of our Tahini Garlic Dressing I was eager to try after falling in love with the sunflower butter we bought on our trip to California. You can really taste the roasted sunflower.
Serves 12

10 minutes to prepare
Ingredients
5 cloves garlic
2/3 cup tahini
2 tablespoons lemon juice
1/3 cup sunflower seed butter
2/3 cup water
Directions
Peel your garlic
Start with your garlic in the blender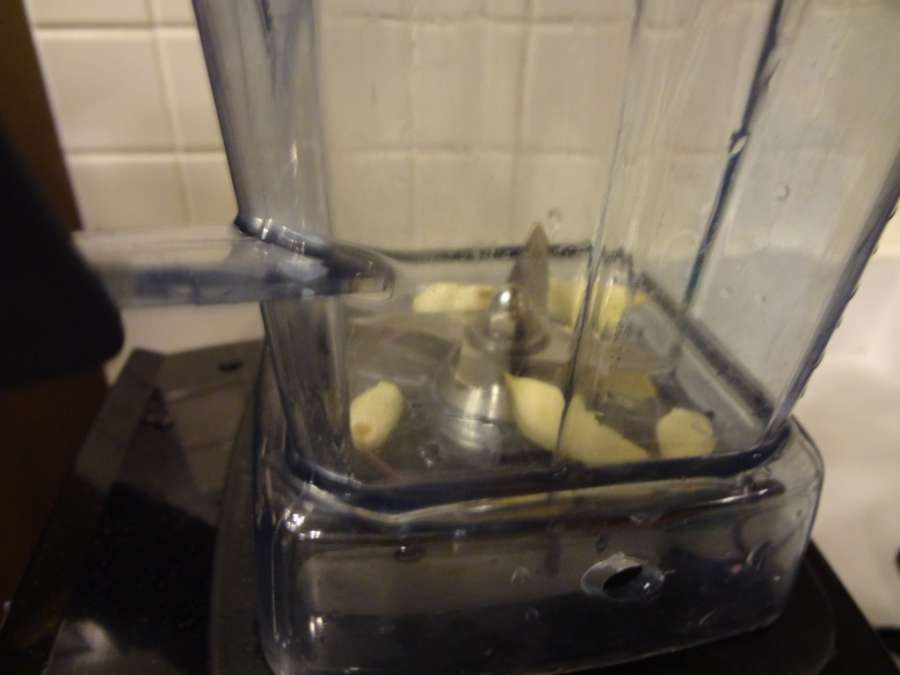 Get it going – blend until finely minced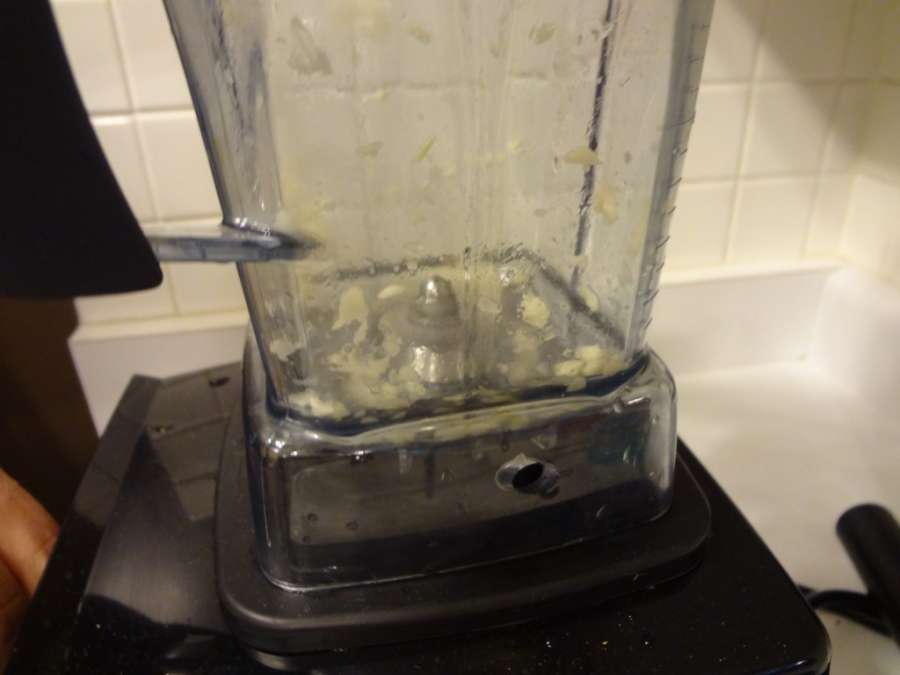 Add tahini
Add sunflower butter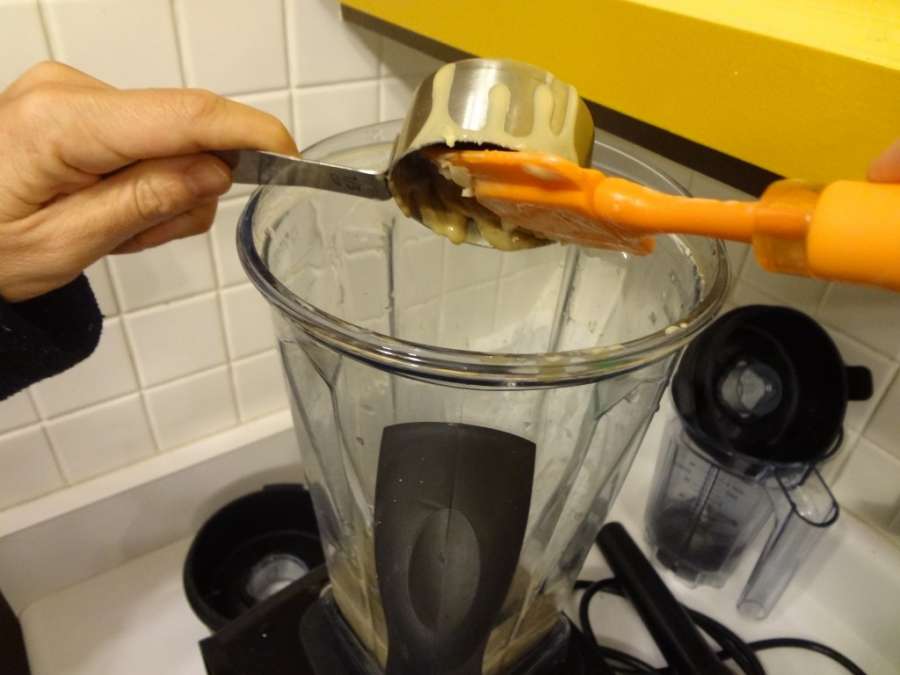 Add water and lemon juice and blend
Add salt and black pepper to taste, if desired. Add tablespoons of water until you reach the desired consistency.