I absolutely love tahini! This recipe idea came to me in the middle of a snowy day. I wanted a rich, tasty soup, chowder, or stew. But I also wanted the particular taste of tahini. The resulting concoction was a hit! It is very much like a chowder. Super creamy and rich.
Serves 3

15 minutes to prepare
15 minutes to cook
Ingredients
2 cloves garlic , minced
1 celery rib, minced
1 carrot, finely chopped
2 green onions, finely chopped
1/2 cup kale, finely chopped
1/4 tofu, block, cubed
1/2 teaspoon black pepper
1/2 teaspoon salt
1 teaspoon sesame oil
1 cup tahini
1 cup coconut milk
2 cups vegetable broth
1 tablespoon lemon juice
Directions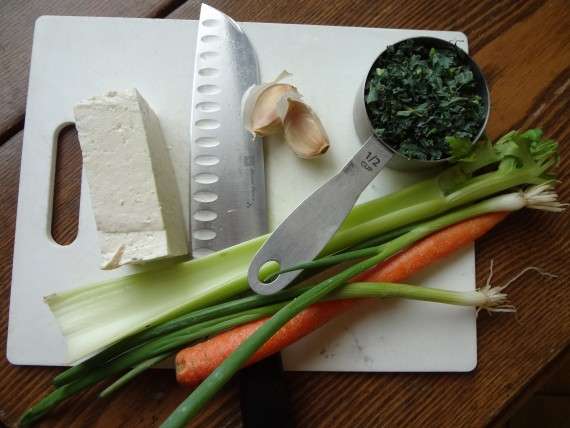 Gather all your ingredients – this is a super quick and easy recipe.
Finely chop/mince your kale, chop your celery, green onions, carrots. Mince your garlic. Cube your tofu.
Get your oil hot.
Saute the veggies and tofu until tender (soft, but not mushy).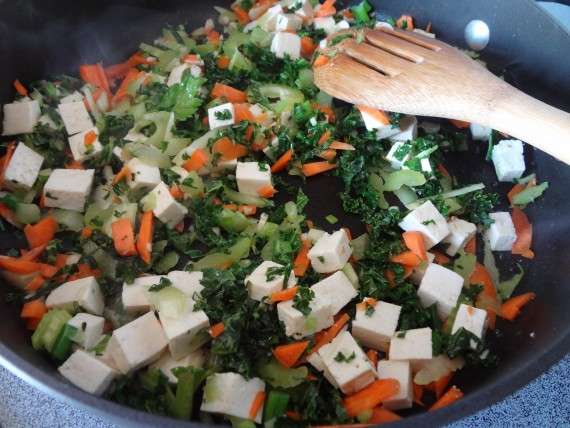 Add pepper.
Pour in the broth, coconut milk, and tahini.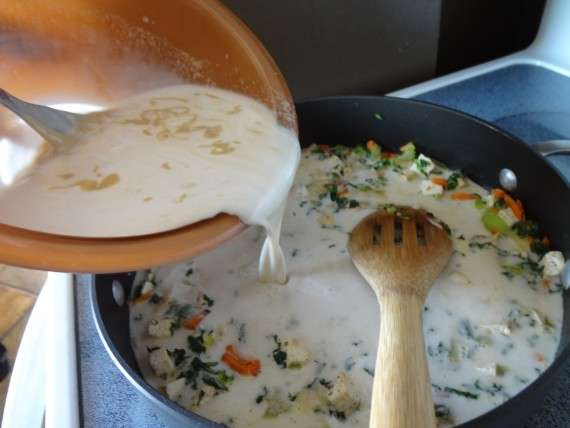 Add salt and lemon juice.
Heat through. So, thick and creamy!
Garnish with some carrot shreds. Enjoy! Do you have other tahini recipe ideas? Send them to me, I'd love to try them!