This is one of my favorites. Super fast to make, super simple, you can use whatever veggies you have on hand but it looks prettier (and is better for you!) with lots of different colored vegetables. If you already have cooked rice, this one is ready in less than 30 minutes.
Serves 6

15 minutes to prepare
40 minutes to cook
Ingredients
2 cups brown rice
3 cups water
1 tablespoon sesame oil
6 cloves garlic , minced
1/2 red onion
1/2 cup bean sprouts
2 broccoli crowns, chopped
1 red bell pepper, diced large
1 carrot, sliced
1 celery rib, chopped
1 can coconut milk
2 1/2 tablespoons green curry, , if using grocery store curry, may need more
1/2 cup vegetable broth, , up to 3/4 cup as desired
1/2 firm tofu, cubed
Directions
So get your rice going. 1 1/2 parts water to one part rice. Follow
Steve's instructions
.
Lots of different colors… chopped and ready.
Add the sesame oil and all the veggies to your pan and saute them until slightly soft.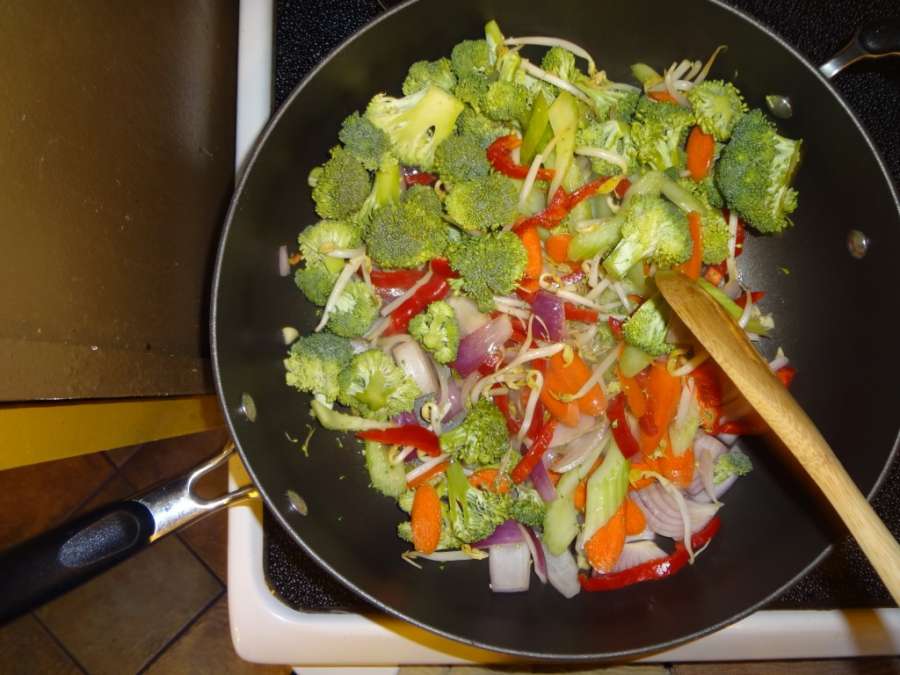 Add the coconut milk and veggie broth, then stir.
Then add the green curry paste.
Add the cubed tofu and let it simmer. Don't stir it a lot after this. Just let it sit and marry the flavors.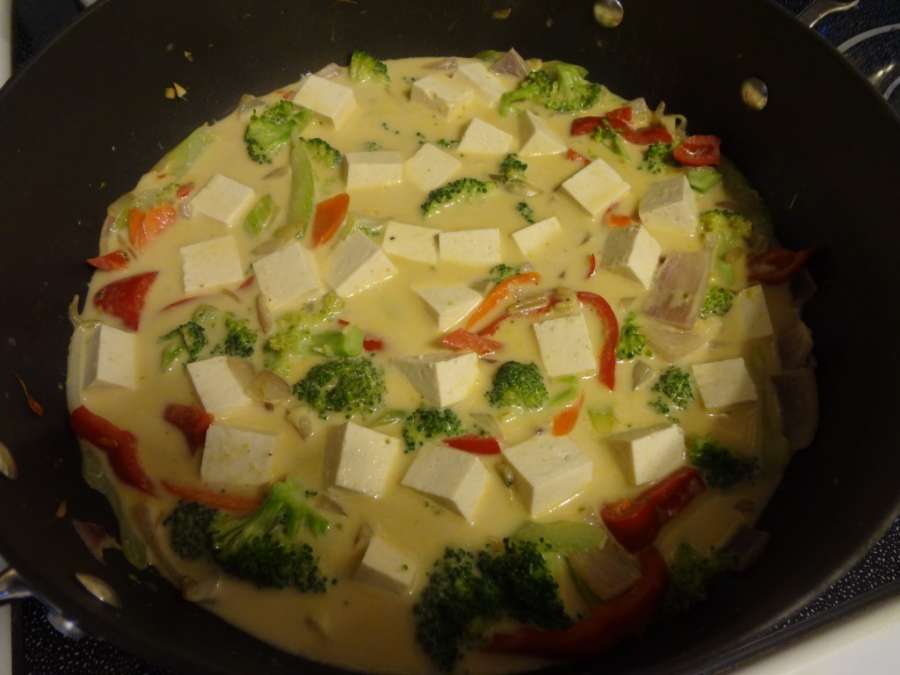 When the rice is ready, dinner is ready!