We love Thai green curry stir fry, so I thought a soup based on those flavors would be yummy too. What can I say? I was right!
Serves 6

20 minutes to prepare
20 minutes to cook
Ingredients
1/2 red onion
5 cloves garlic
1 jalapeno pepper, seeded
1 carrot
2 celery ribs
2 tablespoons sesame oil
1 can full fat coconut milk
1/2 pound asparagus
3 green onions
2 tablespoons olive oil
2 cups vegetable broth
1 tablespoon green curry
1/4 cup cilantro, (finely chopped)
1 tablespoon miso
4 ounces firm tofu
1/2 teaspoon black pepper
Directions
Chop onions, garlic, jalapeno (seeded first!!), celery, carrots…
And saute in a soup pot in sesame oil over med-high heat…
Until soft.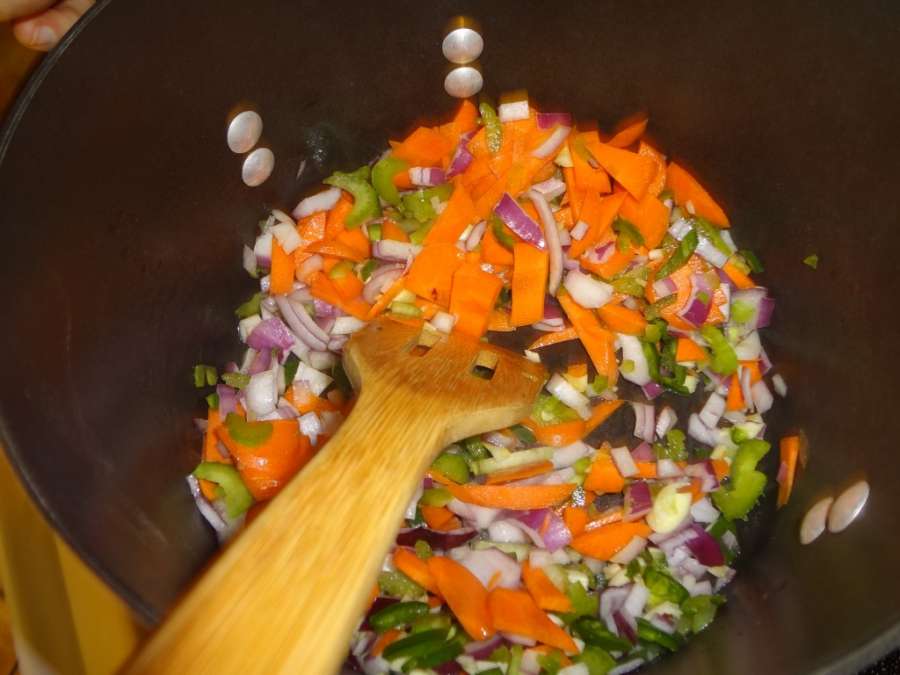 Add coconut milk and turn down to medium heat.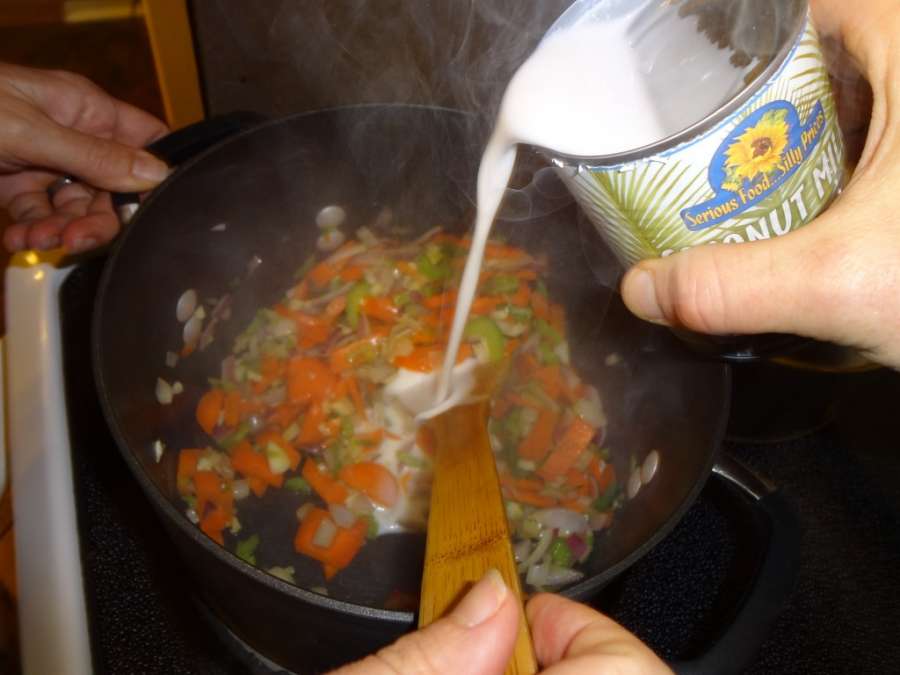 Add veggie broth or stock.
Add curry.
Ladle out about half of the mixture (about 2 cups worth) and…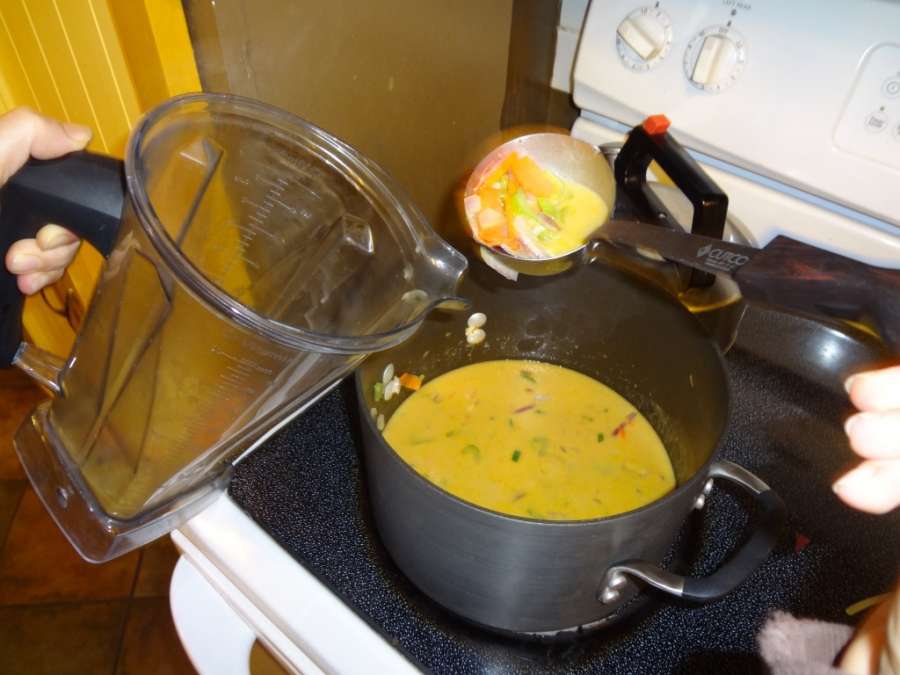 Blend until smooth.
Pour blended mixture back into the pot.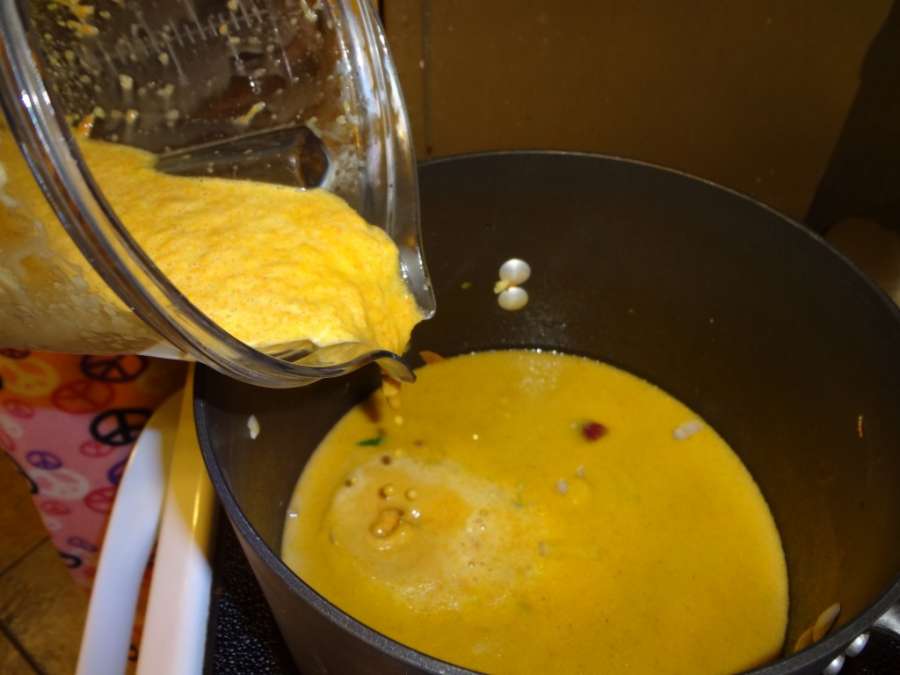 Bend asparagus and allow it to break toward the bottoms. This way, you get rid of the really tough parts.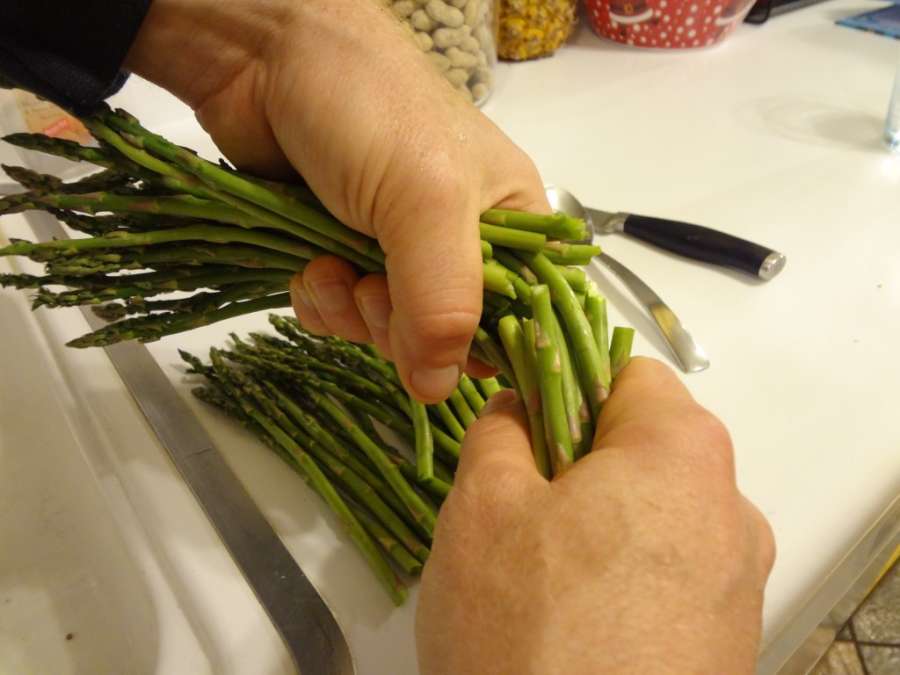 Cut asparagus into 1 to 1 1/2 inch pieces.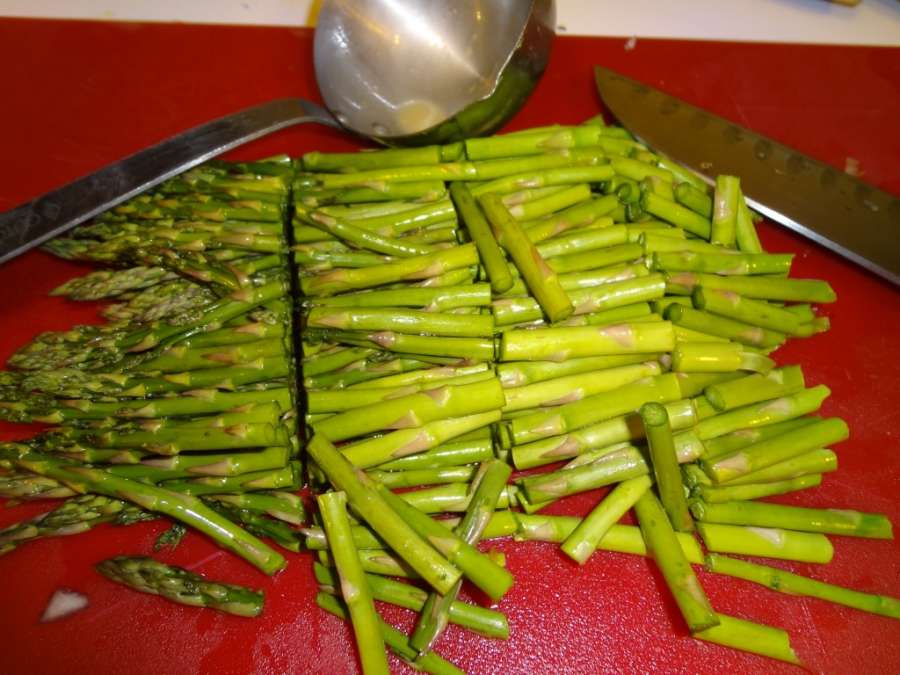 Add cut asparagus to the pot.
Looking GOOD!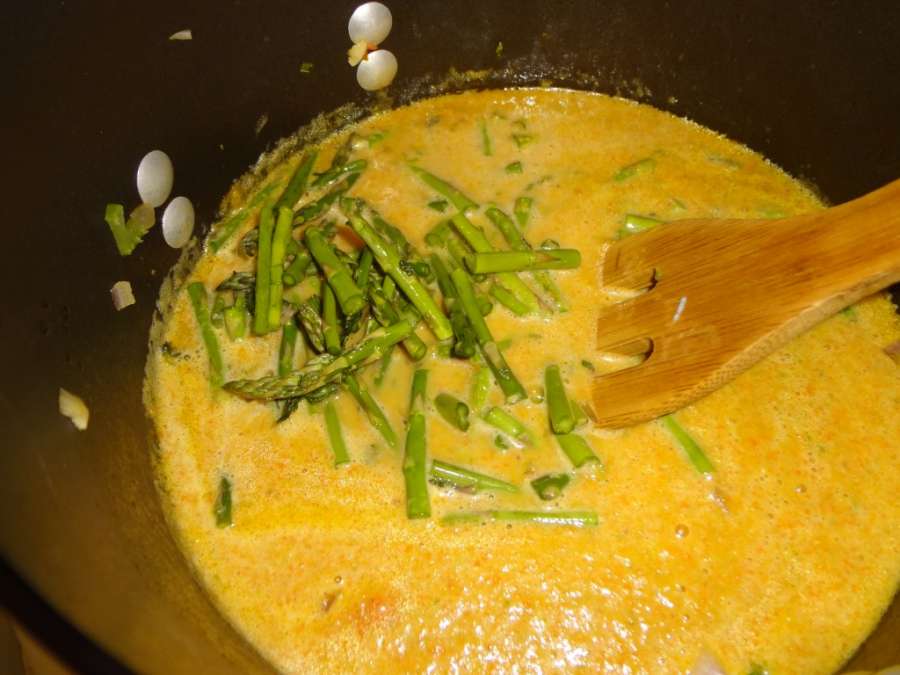 Chop green onions and toss them in.
Finely chop cilantro and…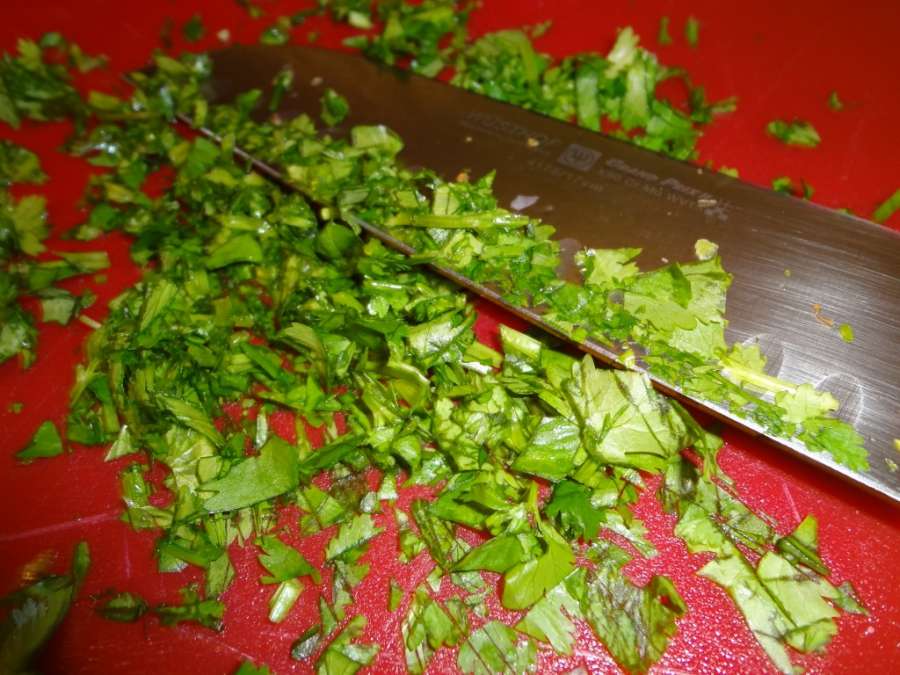 Toss it in.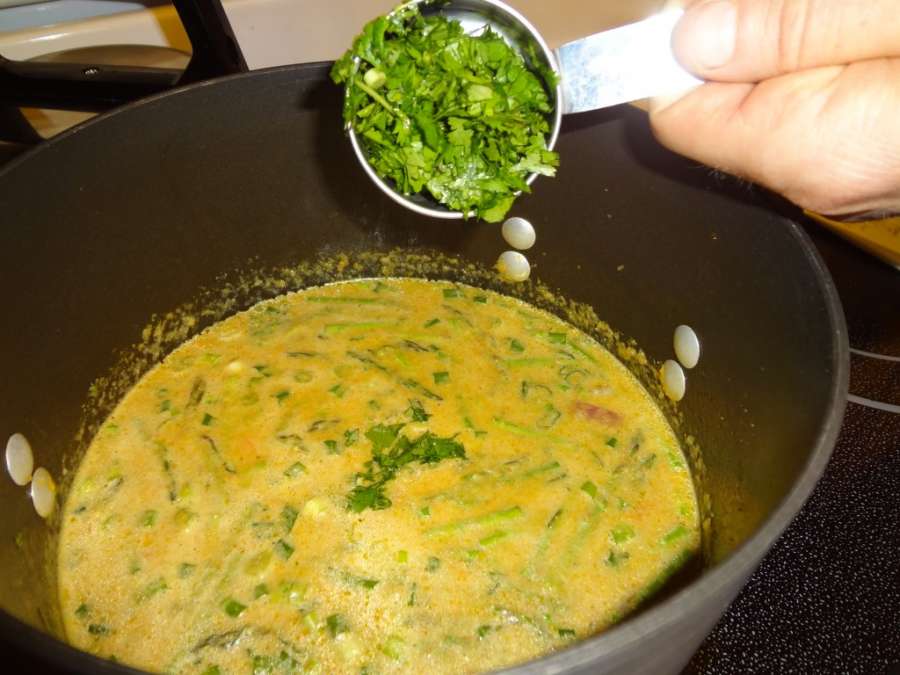 Add miso.
Dice your tofu and…
Toss it in.
Add pepper.
Let simmer covered on med-low heat. Meanwhile, crush/chop some peanuts and…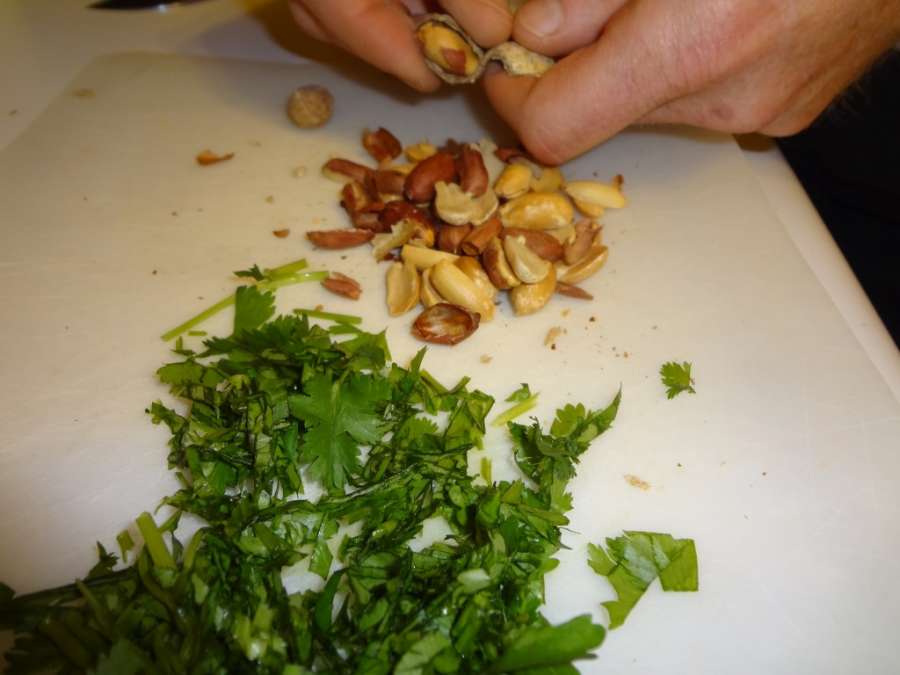 chop some more cilantro.
Once the soup is heated through and the flavors are melding together nicely, serve into bowls and garnish with peanuts and cilantro if desired. Happy eating!!