It seems like there has been cold weather all over. I absolutely love to make a big pot of soup on cold days and smell it cooking all day long. This uses a 10 bean mix that you can find in the bulk section of the health food store or the regular bean section of a typical grocery store. I've wanted to make this for a while and now I don't know why I waited so long! Hands on time is minimal, you probably have most of the ingredients on hand and you just need to think ahead a bit and soak your beans the night before. All those different beans make the soup so colorful and delicious.
Serves 12

15 minutes to prepare
Ingredients
2 1/2 cups 10 bean soup mix
10 cups water
4 cloves garlic
3 carrots, chopped
4 celeries, chopped
1 red bell pepper, chopped
1 red onion, chopped
1 can fire roasted tomatoes, processed (15 oz)
1 tablespo basil, dried
1 tablespo oregano, dried
1 teaspoon thyme, dried
1/4 cup parsley, fresh, chopped
Directions
The night before you want to make the soup, rinse the beans.
Place the beans in a large pot and cover with water. You want the water at least an inch above the beans. Let soak overnight.
In the morning, strain the beans
and then place them in a large soup pot with 10 cups water. Turn heat to high.
Chop all your veggies and process your can of tomatoes.
Add the processed tomatoes and spices.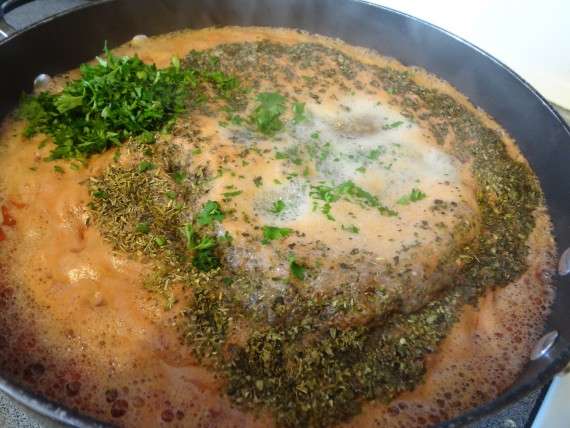 Add your chopped celery and carrots.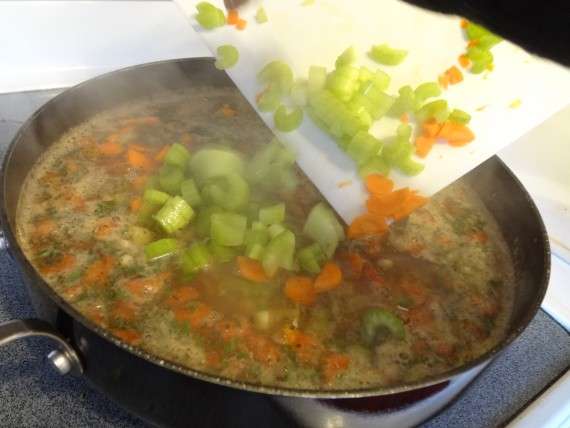 And your minced garlic and chopped onion.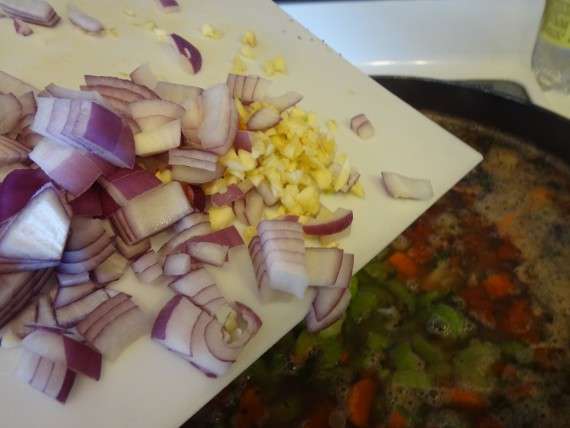 And the chopped red pepper.
Bring to a boil, then cover and reduce heat and simmer until the beans are cooked. We let this go all day and it was delicious!
Serve with whole wheat crackers or some nice crusty bread. This is a nice large batch that can be frozen for a quick meal or lunches later. Give it a try and let us know how it turns out!