This is family favorite, especially around the holidays, but really any time. Pie is easily made vegan and so delicious.
Serves 8

40 minutes to prepare
45 minutes to cook
Ingredients
For the Crust (top & bottom)
1 3/4 cups flour
2/3 cup vegetable shortening
1 teaspoon salt
1/2 cup water, COLD (then about 2T more - varies)
2 tablespoons flour, for dusting
For the Filling
7 granny smith apples, peeled, sliced
2 teaspoons lemon juice
1/3 cup water
1/4 cup brown sugar
1/2 cup white sugar
2 tablespoons flour, for dusting
1/4 teaspoon salt
1 tablespoon cinnamon
2 tablespoons vegan margarine
Directions
Preheat oven to 425 degrees.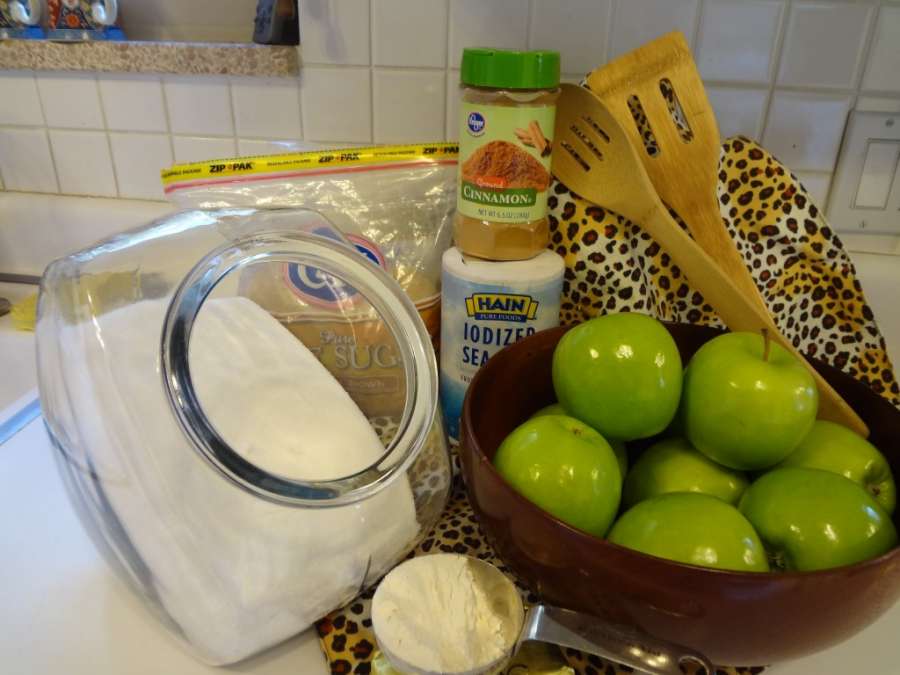 Peel your apples.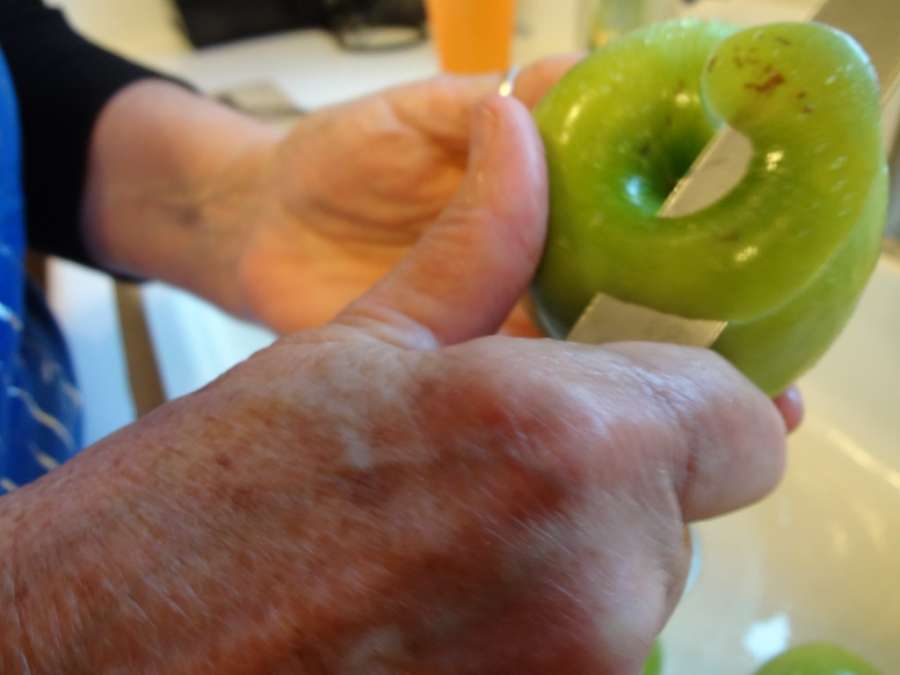 Slice them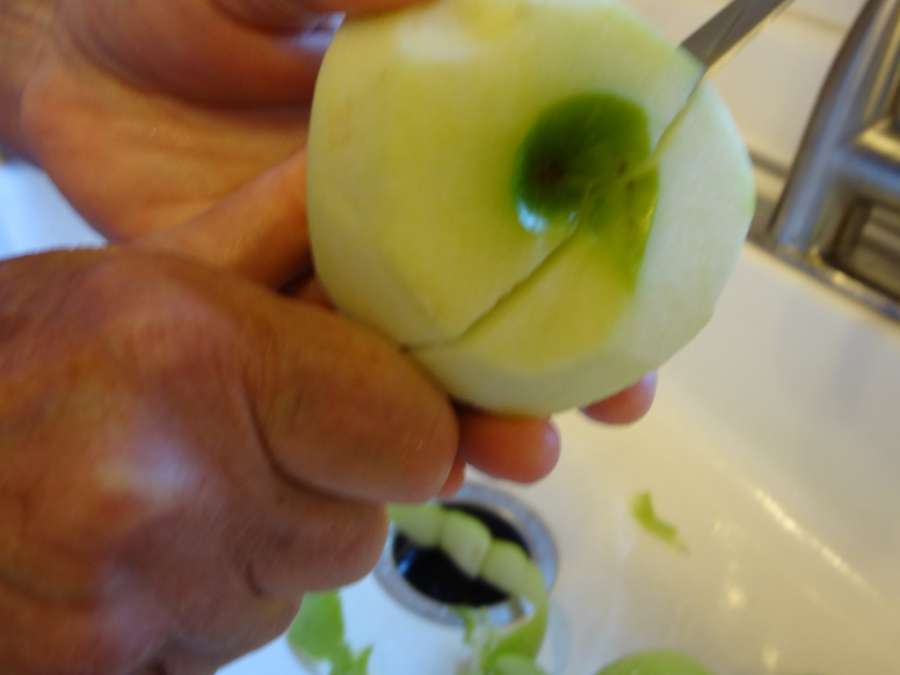 And core them.
Add the apples to a medium sized pot and toss with lemon juice. Add your 1/3 cup of water. Cook over medium heat until slightly soft. Turn off heat and drain your apples.
Add the brown sugar and white sugar.
Add your flour.
And then the salt.
Add your cinnamon.
Stir everything up and let it sit while you make your pie crust.
Add flour, salt and shortening to a bowl. Cut in shortening finely. Add cold water a little at a time until dough is soft and pliable. Divide and roll for top and bottom crusts.
See how to make perfect pie crust:
Place bottom crust in pie pan. Add filling. Add margarine. Cover with top crust. Cut vents and pinch/crimp edges together. Bake for about 45 minutes. Yummy!