Take me out to the vegan ballgame! Okay, okay…it doesn't quite work with the melody. Anyway, here's a quick and easy lunch sure to appeal to anyone on their vegan journey but missing something sausagey and barbecuey – yes, those are words.
We try not to promote the use of prepackaged, processed foods very often, but this recipe does rely on Tofurkey brand sausage.
Serves 2

10 minutes to prepare
5 minutes to cook
Ingredients
1 Tofurky sausage, sliced
1/4 cup smoked sun dried tomatoes, julienne cut
2 tablespoons green chilies, chopped
2 tablespoons pepperoncini, sliced
2 tablespoons quinoa, cooked
3 tablespoons bbq sauce
1/4 cup romaine heart, shredded
1 tomato, sliced
2 whole wheat buns
Directions
Slice sausage. Then, in a small bowl, combine sausage…
Sun-dried tomatoes…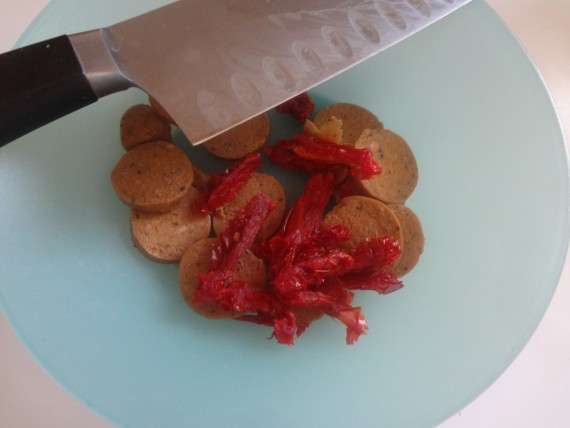 Chilies…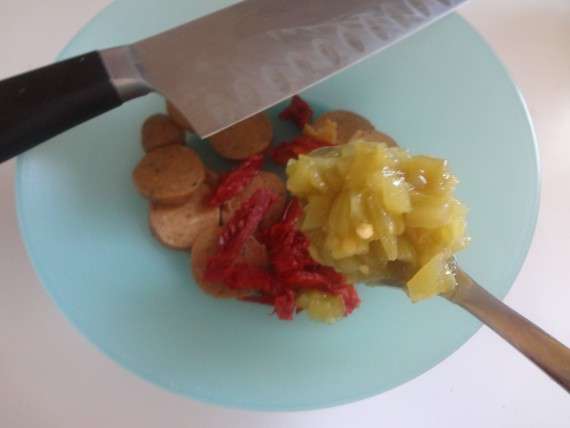 Pepperoncini…
Quinoa…
and BBQ sauce.
Heat in microwave for about a minute or on the stove top until heated through.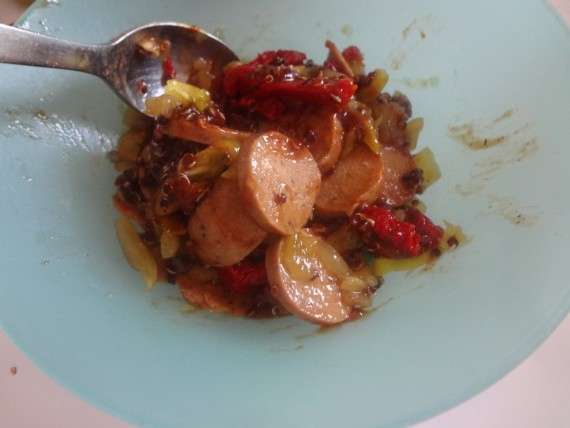 Create a bed of lettuce on your whole wheat bun.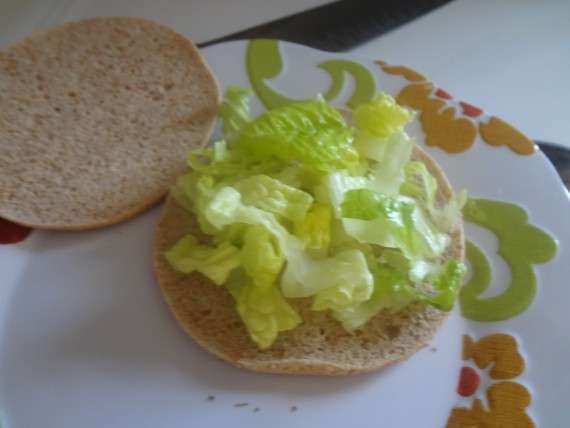 Top the lettuce with your tasty concoction.
Top with sliced tomato.
Oh, yeah!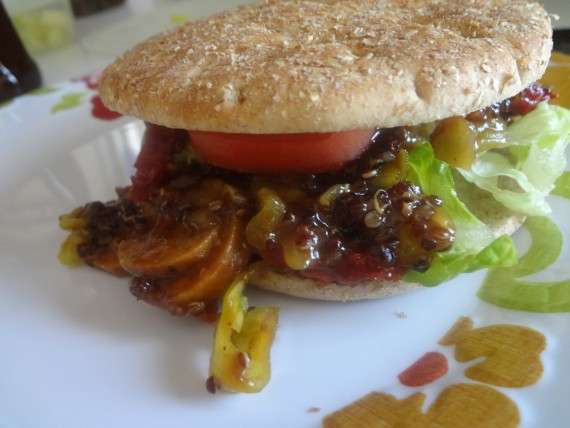 Serve with chips and salsa or your favorite side.