Karen said she felt like black bean soup for dinner the other night, so I dug through our pantry and improvised. She snapped photos just in case it ended up being a "keeper". Everyone in our family agreed it was yummy…even Cooper!
Serves 6

20 minutes to prepare
20 minutes to cook
Ingredients
1 1/2 red bell peppers, large
1/2 red onion, large
2 cans black beans, drained and rinsed
1 cup vegetable broth
1/2 cup cilantro, loosely packed
2 cloves garlic
1 tablespoon chili powder, in the soup and a sprinkle on the veggies
1 tablespoon cumin
1 teaspoon black pepper
1 can Rotel (original)
Garnish
1/2 cup vegan sour cream
1/4 cup cilantro, chopped
1/2 cup salsa
Directions
Quarter red onion and chop red pepper in large pieces
and season with Chili powder.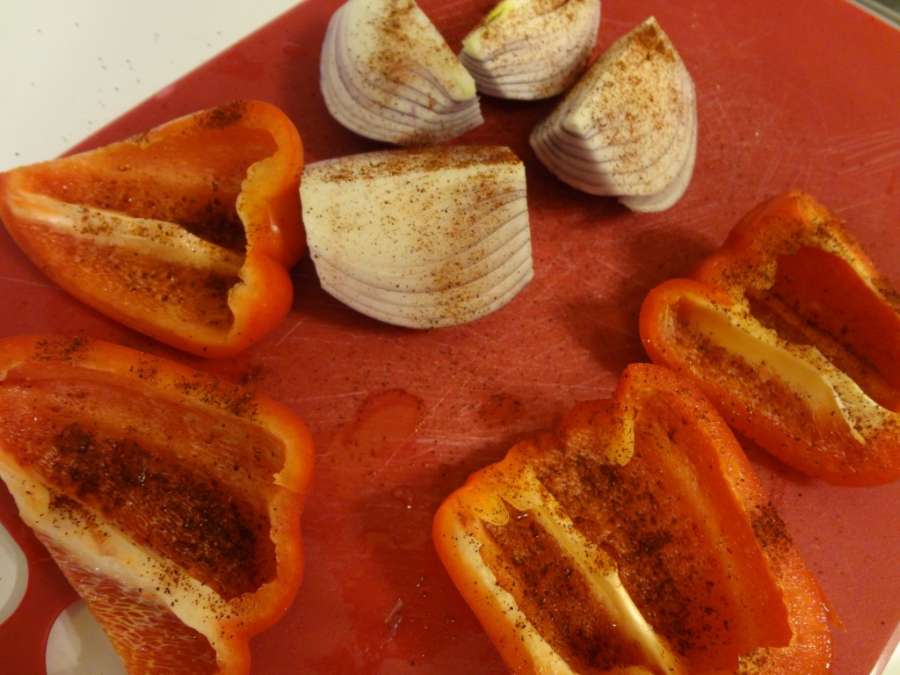 Grill, broil or saute until softened. If you grill them, when cool enough to handle, peel any very blackened skin from the red pepper. If you saute them, include the garlic with the red pepper and onion.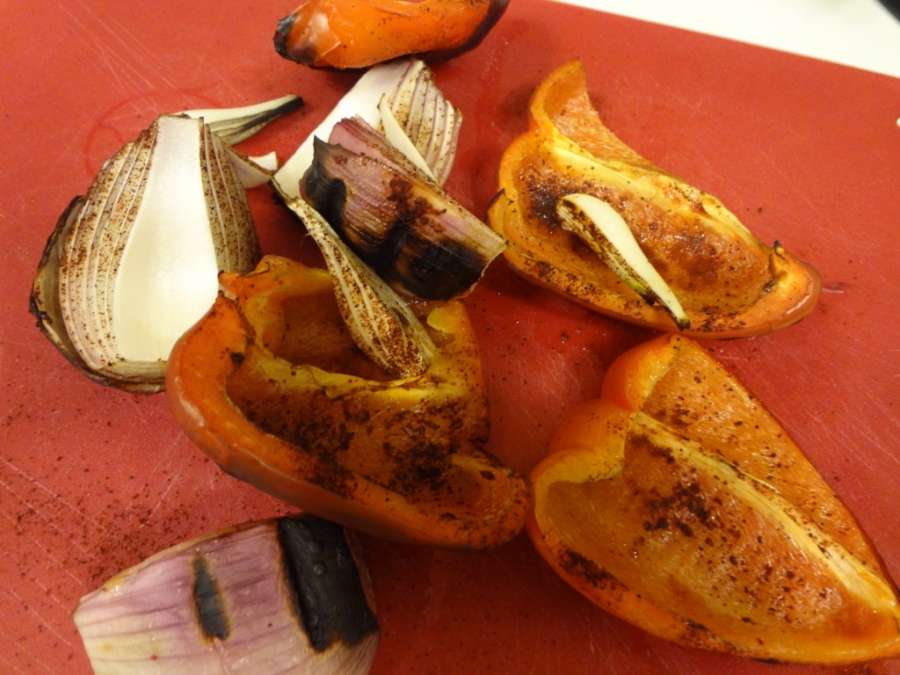 Blend one can of beans,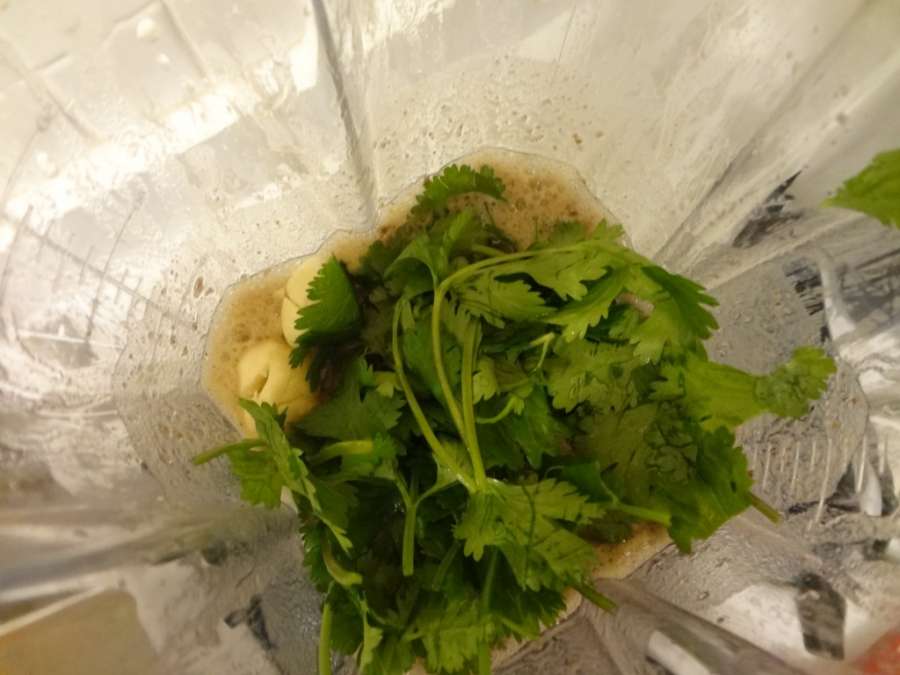 veggie broth/stock, cilantro, garlic (if it's not with the red peppers and onions), rotel, cumin and pepper.
Pour into large pot over low/medium heat.
Pour in remaining can of beans.
Process onions and peppers into small pieces in food processor and add to soup pot. Add salt to taste.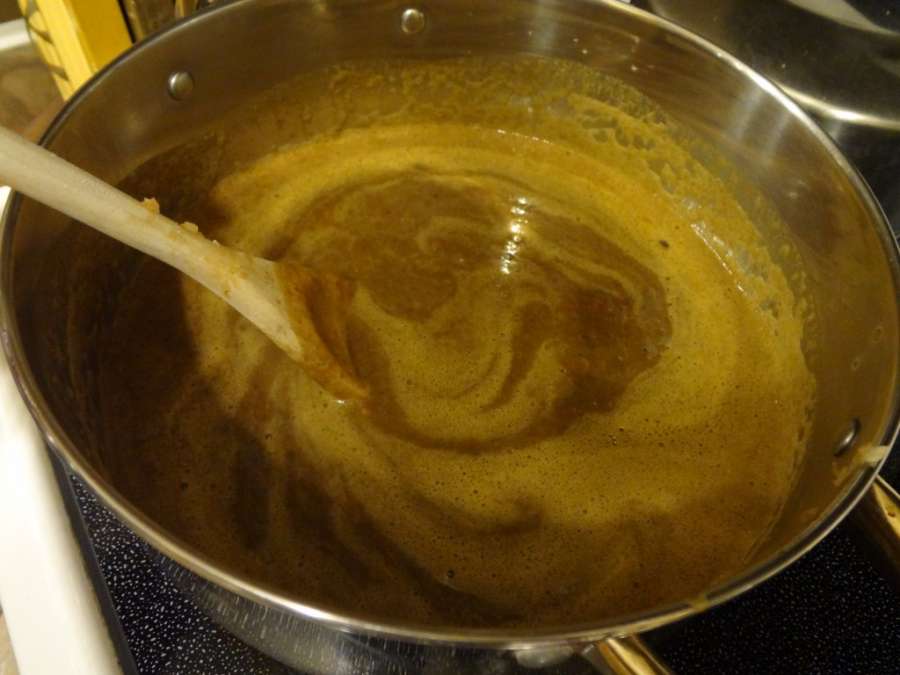 Simmer on low until you are ready to eat and it's heated through.
Add bulgur or brown rice if desired. Garnish with vegan sour cream, cilantro and tortilla chips.