with peanut butter and ice cream
Serves 6

15 minutes to prepare
45 minutes to cook
Ingredients
1 1/2 cups sugar
3/4 cup applesauce, , unsweetened
2 tablespoons water
2 teaspoons ground flax seed
1/2 cup water
2 teaspoons vanilla extract
1 1/3 cups flour
3/4 cup cocoa powder
3/4 teaspoon baking powder
1/4 teaspoon salt
1 cup peanut butter cups, chopped
2 tablespoons peanut butter, for topping
1/2 cup vegan ice cream
Directions
Preheat oven to 350 degrees.
Grease 8×8 brownie pan.
Add sugar, applesauce and 2 T water and vanilla to small bowl and stir. Add flaxseed and pour 1/2 cup water on top. Let sit.
In your mixing bowl, add flour, cocoa, baking powder, salt and peanut butter cups. Stir.
Stir the sugar and flaxseed mixture and pour into your mixing bowl, adding to flour mixture. Stir again, just to combine.
Pour into baking pan and bake for 40 minutes. Let cool slightly.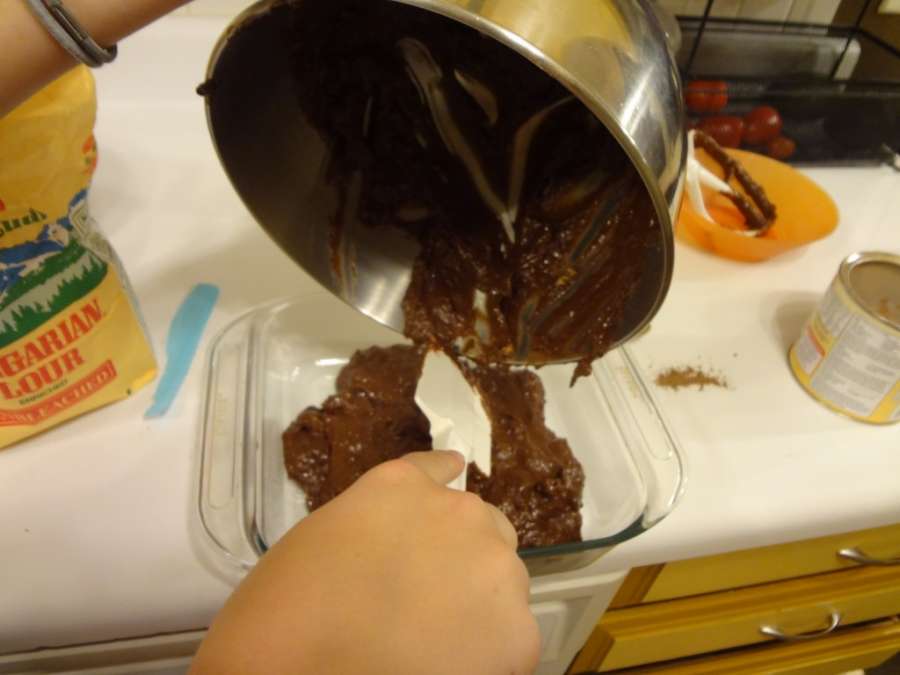 Heat peanut butter in microwave until it turns to liquid, about 30 seconds to a minute. Pour over brownie and top with ice cream.