When I'm in a cowboy mood on a chilly Sunday morning, there's nothin' better than a big ol' heap of Huevos Rancheros (sans huevos).
Serves 2

10 minutes to prepare
10 minutes to cook
Ingredients
2 whole wheat tortillas
1/2 can vegetarian refried beans
2 teaspoons vegan taco seasoning
1/2 red onion
1/3 red bell pepper, large
1/4 cup fire roasted green chilies, chopped
1 cup green enchilada sauce
1 roma tomato
1/4 block firm tofu
1/2 cup vegan cheddar, shredded
3 tablespoons vegan sour cream
Directions
Mash the tofu with a fork.
Sprinkle with taco seasoning. (Speaking of taco seasoning…does that smell and taste take you back to your childhood, or what?)
Lightly saute the onion, red pepper and green chilies in a frying pan until soft.
Add tofu and heat through.
Pour in half the green enchilada sauce.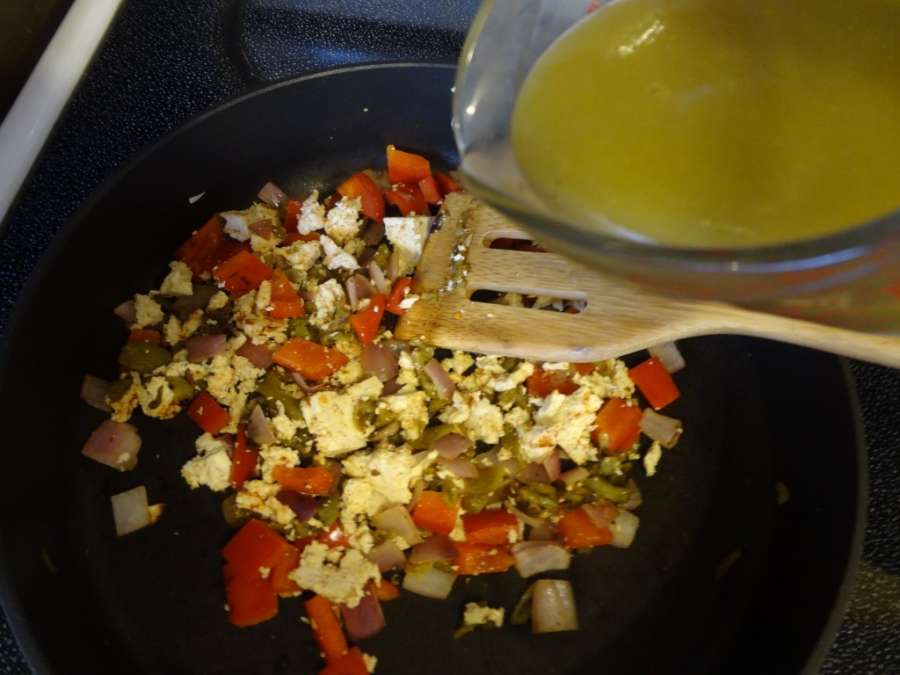 Spread beans on tortilla and heat in the microwave.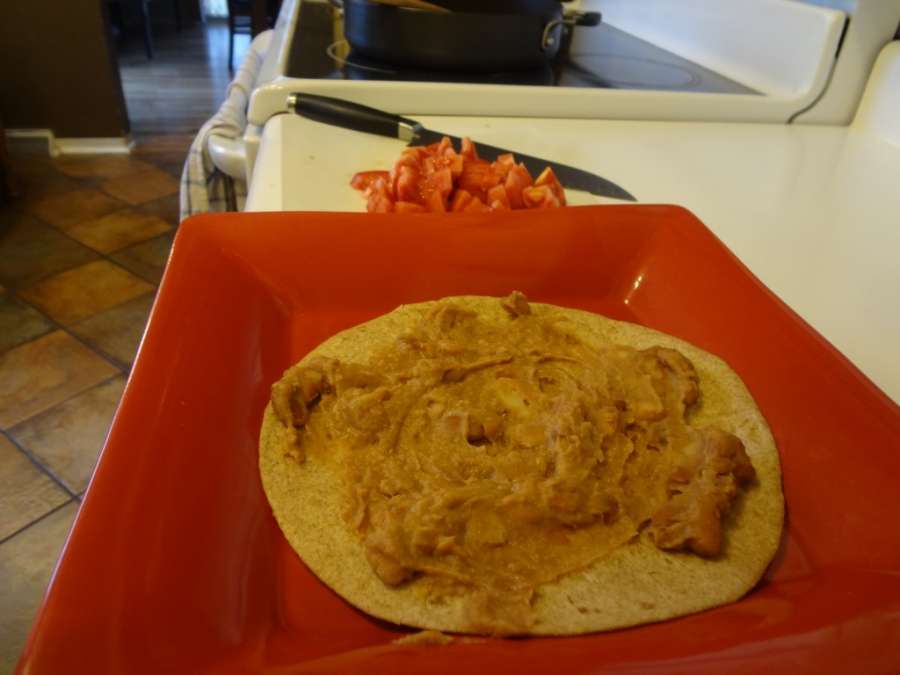 Add veggies and tofu on top.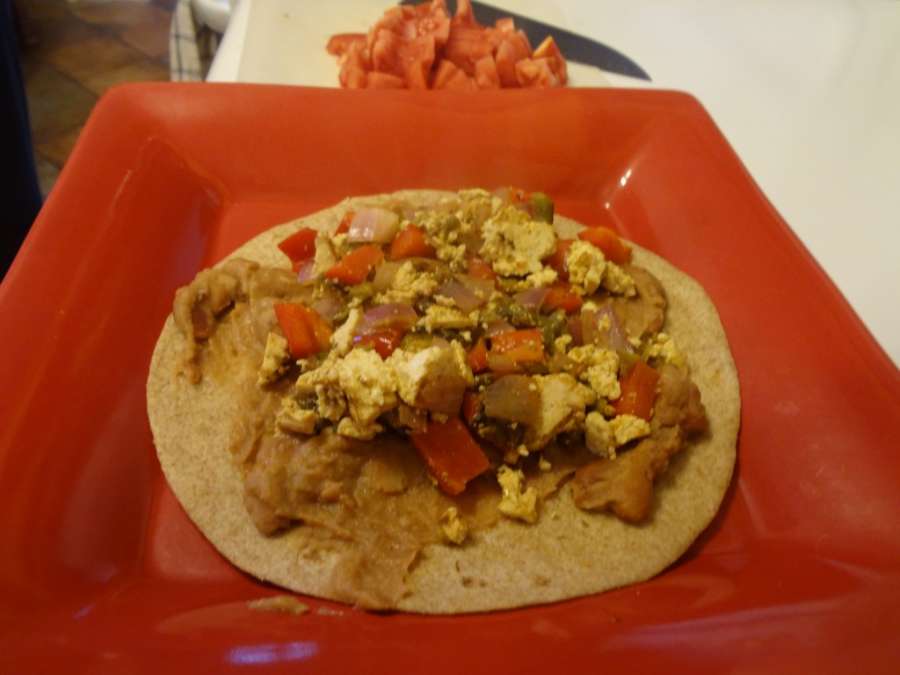 Top with remaining green enchilada sauce (after heating).
Sprinkle the daiya cheese.
Add chopped tomato and sour cream. Enjoy!