The first time I had Connie's mashed potatoes, I couldn't believe how much better they tasted than mine (this is Karen but it's Connie's recipe). Anyone can make mashed potatoes but when I watched Connie make them, I realized what I was doing wrong and why hers were so much better. She uses less milk and is patient. They need time to beat. Connie prefers using the regular old fashioned hand held mixer over a beater like the KitchenAid. They are so good. And I've also realized, I like quite a bit of salt in them.
Serves 4

10 minutes to prepare
40 minutes to cook
Ingredients
6 white potatoes
1/4 cup soy milk
3 tablespoons vegan margarine
Directions
Peel your potatoes and cut into small chunks.
Put in a pot.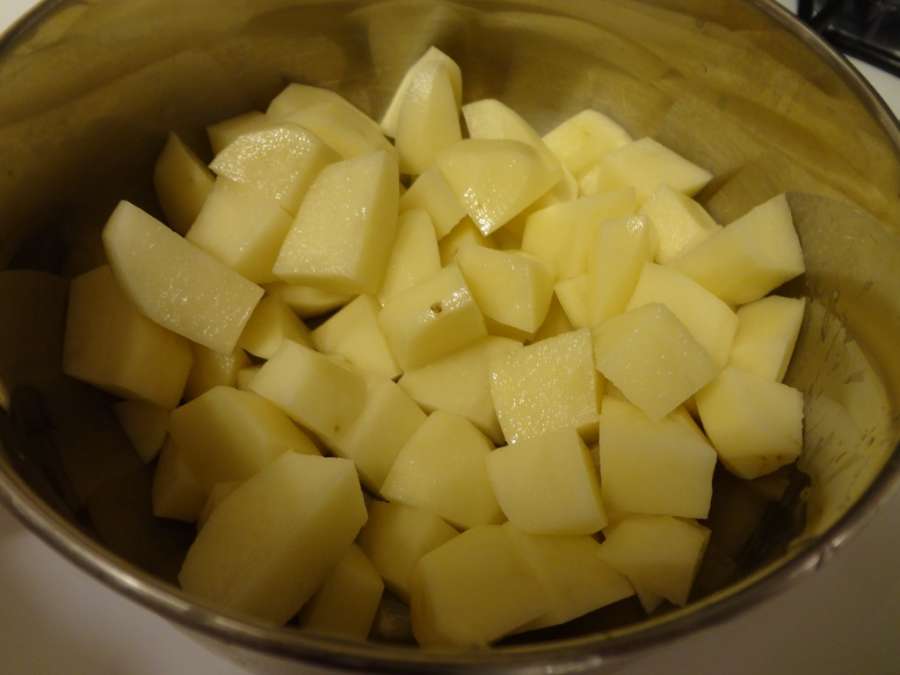 Add water, slightly above the potatoes.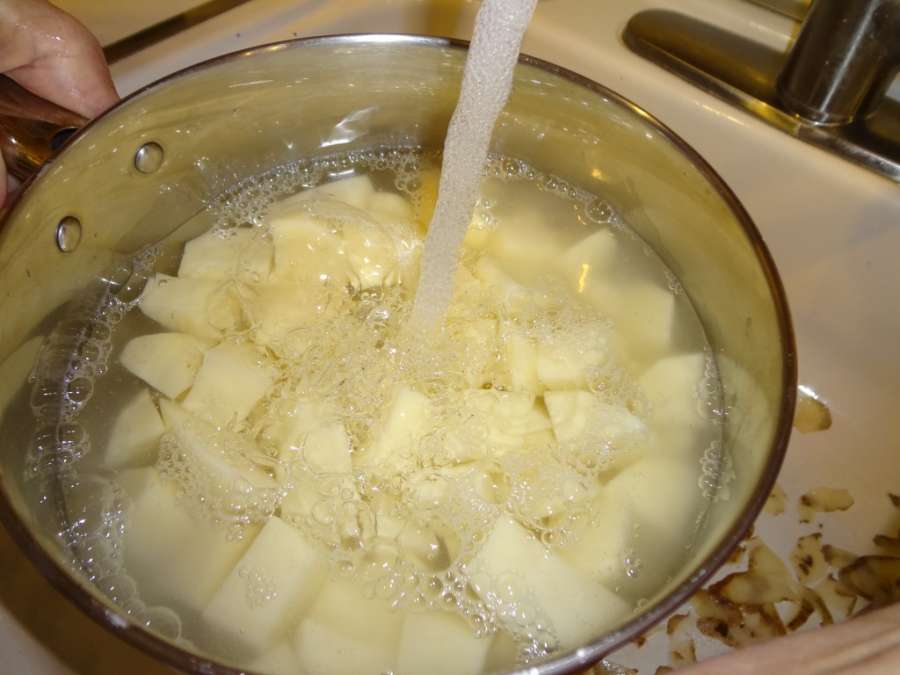 Turn burner to high heat. Cook over high heat until potatoes are soft.
Drain your potatoes.
Add vegan margarine…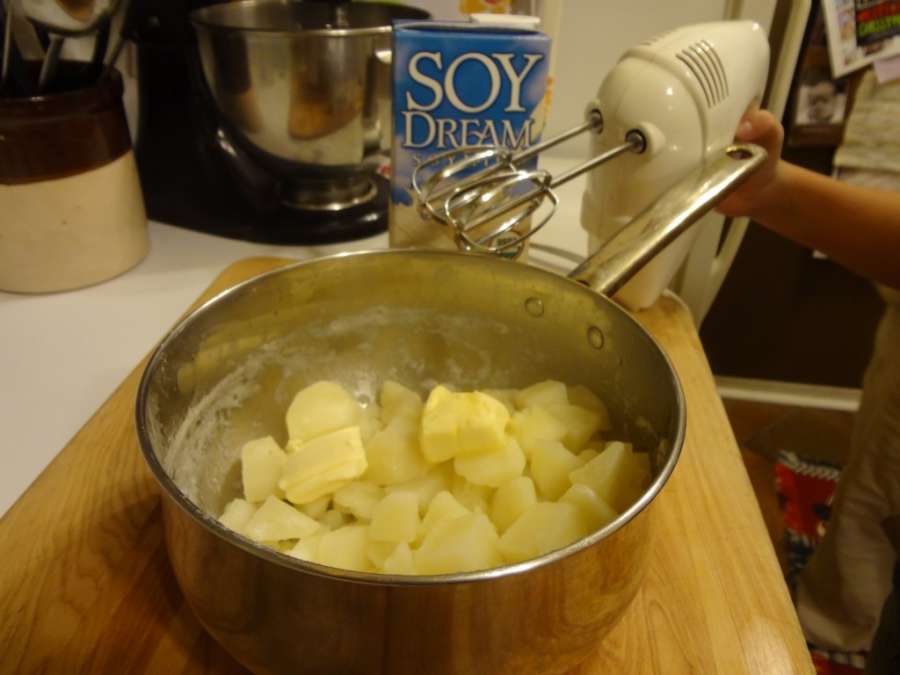 and soy milk to the pan.
Beat on medium.
Keep going…. until they are smooth. Patience… Then add salt and pepper to taste. These are so good!