Have you ever had a whoopie pie? These were a classic dessert in my family. This is my grandmother's old recipe and I veganized it. Just a few substitutions really and it's vegan. This brings me back to my childhood. Honestly, I forgot how awesome they are. If you've never had one, it's kind of like a homemade devil dog or Susie Q but SO much better. I don't eat a lot of sweets but this, in small quantities, is heaven. They are very sweet (even though we reduced the sugar) and ours came out really large. This whole recipe made 6 pies. Next time I'll be sure to make 12 instead.
Serves 12

30 minutes to prepare
8 minutes to cook
Ingredients
Ingredients for the Pies:
1/3 cup vegetable shortening
3/4 cup sugar
1 1/2 teaspoons Ener-G egg replacer, mixed with 2 Tblsp water
1 cup non-dairy milk
2 cups whole wheat pastry flour
1 1/2 teaspoons baking soda
5 tablespoons cocoa powder
1 teaspoon salt
Ingredients for the Filling :
2/3 cup vegetable shortening
1 1/2 cups powdered sugar
12 tablespoons vegan marshmallow cream
2 tablespoons non-dairy milk, approximate
1 teaspoon vanilla extract
Directions
This is a picture of our old family cookbook that my family put together to document all our family recipes many, many years ago. There are so many gems in here. Tried and true, family favorites. I've had this for a couple of decades and it shows it's age a bit. We cut down on the sugar, used whole wheat pastry flour instead of white, and we always double the amount of filling.
Preheat oven to 425 degrees. Gather your ingredients.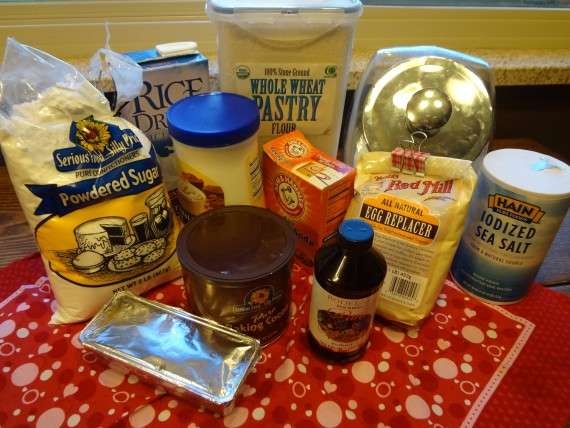 We are mixing the pies first. In goes the 1/3 cup Crisco.
3/4 cup sugar
Egg replacer, equivalent of one egg.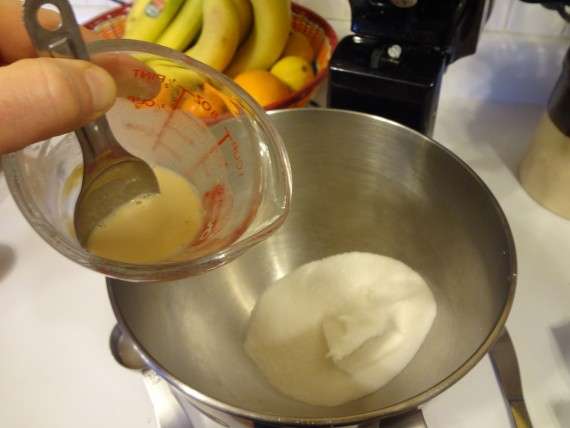 1 cup non-dairy milk. Cream these first four ingredients together.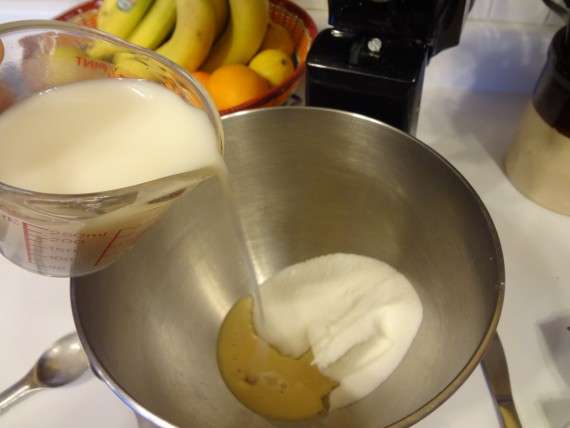 Add 2 cups flour.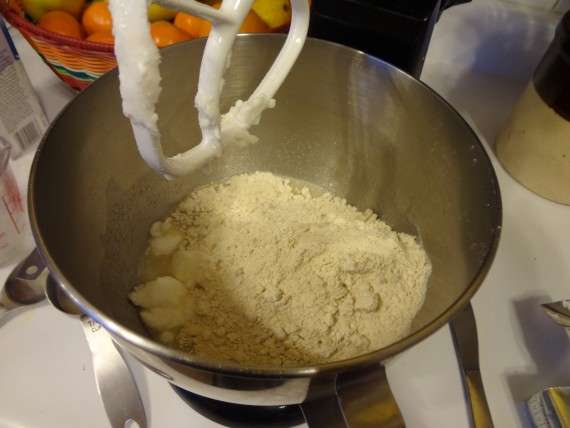 And blend again.
Add 1 1/2 t baking soda.
5 T cocoa
1 t salt and blend again.
Prepare your cookie sheet(s). We lined ours with parchment paper. You could just plop them on an ungreased pan but we like easy clean up.
Drop spoonfuls on your cookie sheet. These will double in size, so keep that in mind when deciding how many you want and of what size. Just remember to make an even number – you need a top and bottom.
Bake 7-8 minutes. While these are cooking, make your filling.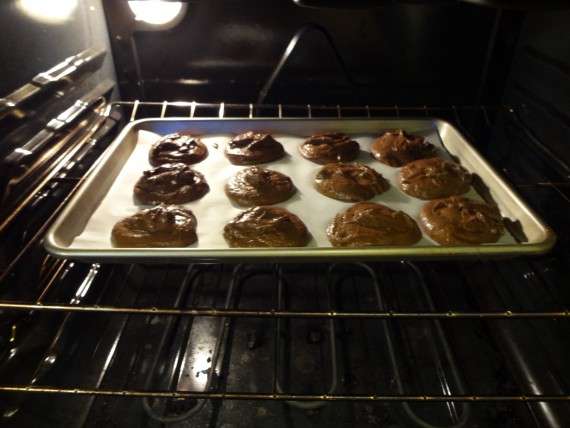 2/3 cup Crisco
1 1/2 cups powdered sugar
12 T vegan marshmallow creme. Mix it up.
Add a little splash of non-dairy milk and a bit vanilla and mix again.
Wow! Those got HUGE!!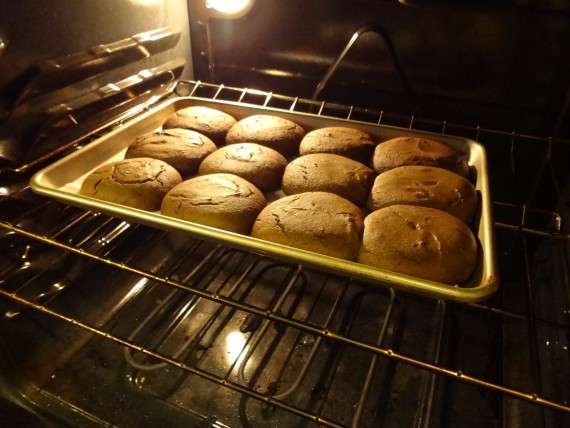 Now we have our tops and our bottoms and our filling and we're ready to make them into pies!
Mmmm.. chocolately and delicious.
Mmmm…. creamy and sweet!
Flip over your pies and buddy them up with another that is the same size.
Spread the ooey gooey filling on one side. Repeat for half of them.
Mate your top with your bottom and there you are. I think this just might be the most delicious dessert on the planet.
I was trying to make it look pretty with a little piece mint as a garnish so that's what that green thing is sticking out of the side… Enjoy this treat. From my family to yours…