We used to eat tortilla soup a lot…with chicken and dairy products in it. It's taken me a little bit to come up with a vegan version as satisfying. This is it. Really creamy and hearty – with a little kick! (I shake a little Tabasco on mine to heat it up even more!)

Serves 4

15 minutes to prepare
15 minutes to cook
Ingredients
2 cans Great Northern beans, rinsed and drained
1 can Rotel (original)
1 cup green chilies, chopped
1/2 cup vegan sour cream
1/2 cup corn, frozen or canned
4 green onions, chopped
1/2 cup spinach, finely chopped
1 1/3 cups vegetable broth
1 teaspoon cumin
1 teaspoon garlic powder
1 teaspoon onion powder
1 tablespoon chili powder
4 corn tortillas, cut into strips
3 tablespoons cilantro, for garnish
Directions
Assemble your ingredients.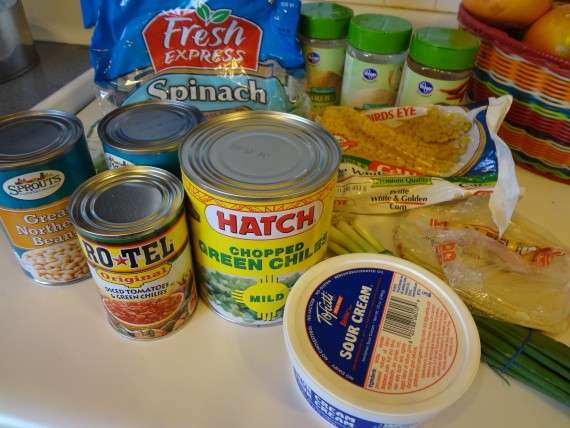 Rinse your beans.
Dump them into a medium sized soup pot.
Strain the RoTel.
Add to the pot.
Add green chilies.
Add vegan sour cream.
Add corn.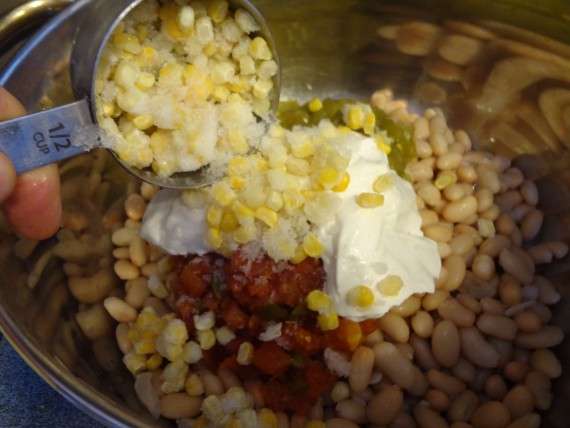 Chop green onions.
Add them to the pot.
Chop spinach and add to the pot.
Add broth.
Add cumin.
Add garlic powder.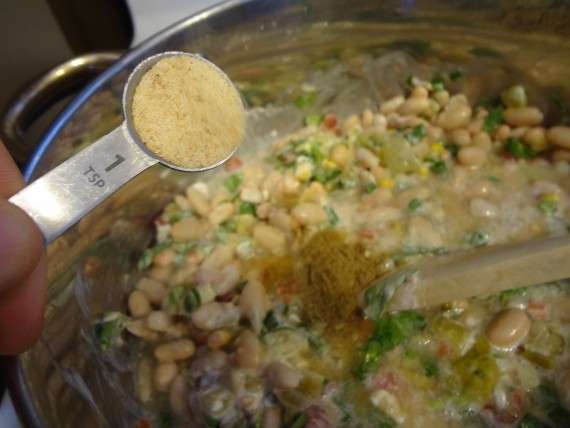 Add onion powder.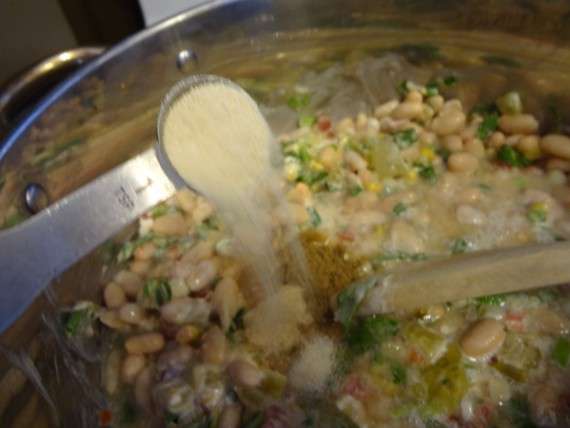 Add chili powder.
Cut tortillas into strips.
Add them to the pot. Stir. Simmer over low-medium heat until heated through and the tortillas soften.
Chop some cilantro for garnish.
This is becoming one of our favorites. It's quick and easy and tastes great. We usually make a double batch for leftovers.