This is our "go to" pancake recipe. To me it seems like it's just as easy to make these from scratch as it is to use a box mix. You won't miss all the preservatives and crap they put in so it can sit on a shelf for 5 years. I promise…
Serves 6

10 minutes to prepare
10 minutes to cook
Ingredients
2 1/2 cups whole wheat pastry flour
3 teaspoons baking powder
1 teaspoon salt
1 1/2 teaspoons Ener-G egg replacer, mixed with 2Tbsp water
1 tablespoon agave nectar
2 cups soy milk, or almond milk, plus more for right consistency
1/2 cup vegan chocolate chips
Directions
Get out all your ingredients. Plug in your griddle or get your pan heating up and spray it with some cooking spray while it's cold.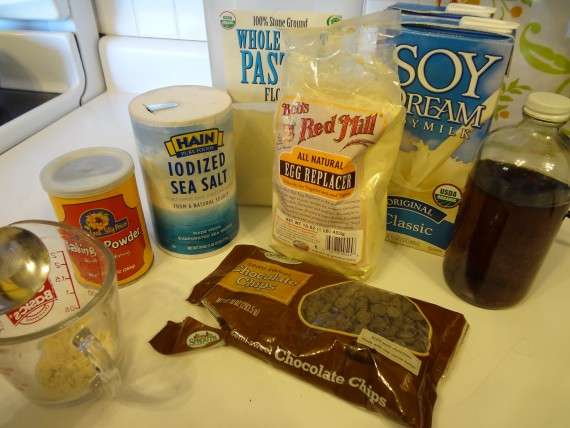 Add the flour and baking powder to a large mixing bowl.
Put in your salt.
And some agave nectar for a touch a sweetness. You can use plain old white sugar if you don't have agave – or skip it all together, especially if you're adding chocolate chips. But Stella likes them extra sweet, just like her.
Mix your egg replacer and water together in a cup and pour that in next.
Add the milk. Start with 2 cups.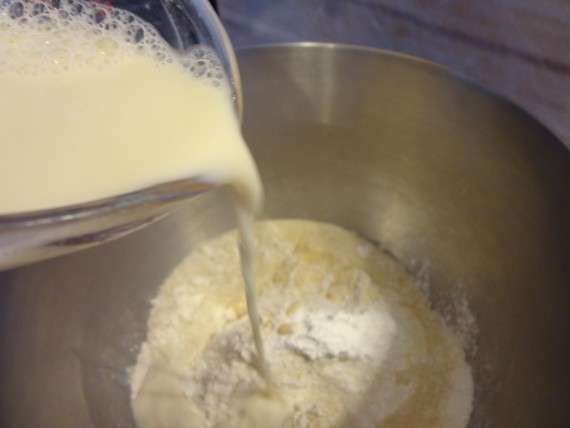 This is ready to mix up.
Beat on low speed until the ingredients incorporate. It's ok if there are a few lumps. If it's too thick, add a few more tablespoons of milk until you reach your desired consistency. Check to see if your griddle is hot by flicking some water on it. If it sizzles and pops it's ready.
Pour out 1/3 cup of batter on your griddle or pan.
When they start to have bubbles and look slightly dry around the edges, they are ready to flip.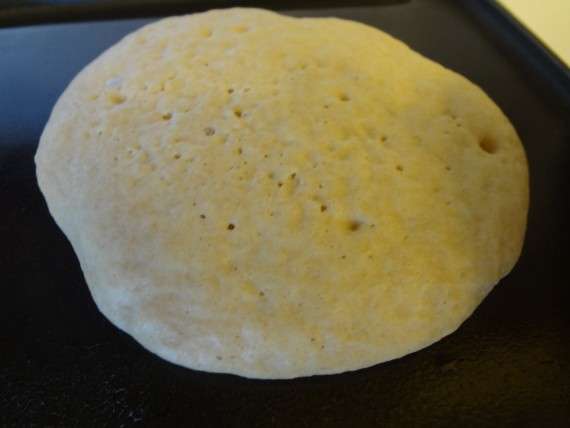 Just a couple more minutes on this side and they are done.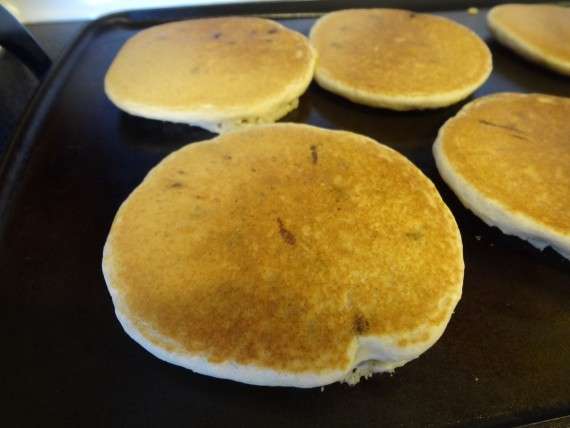 Stella likes to make a big one at the end… when a lot of the chocolate chips have sunk. :)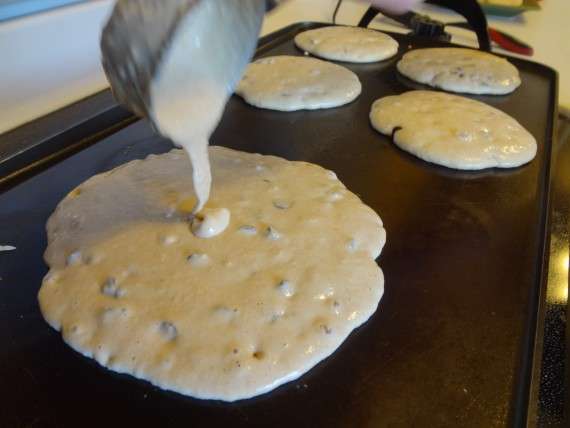 Drizzle with maple syrup or agave nectar and make a face with chocolate chips.
This recipe is Stella approved! if you have leftovers you can just freeze them and microwave them for a quick breakfast later.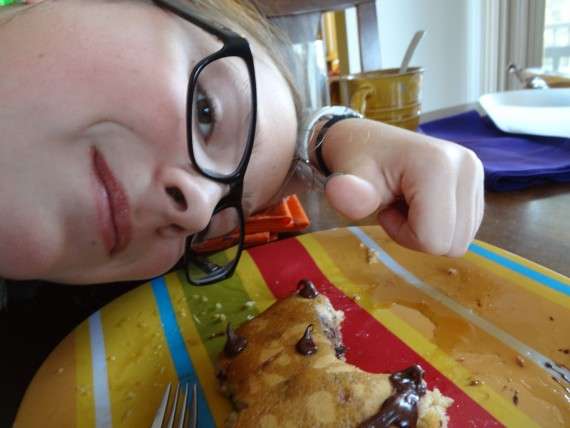 Cooper sometimes likes to make these with white flour. We rarely have it in the house but you can easily substitute white flour for some (or all) of the whole wheat flour. They are lighter and fluffier but not as healthy… you decide! :)