These are a nice side dish with burgers or almost any pasta dish. Also a nice appetizer. Easy to make and so delicious.
Serves 6

10 minutes to prepare
25 minutes to cook
Ingredients
2 tablespoons walnut, or almonds coarsely chopped
2 tablespoons nutritional yeast
1/4 cup breadcrumbs
4 zucchinis, sliced into 1/4 inch
2 tablespoons olive oil
Directions
Preheat oven to 450 degrees.
Mix nuts, nutritional yeast, bread crumbs and salt in a bowl.
Slice the zucchinis and toss in a bowl with olive oil to coat.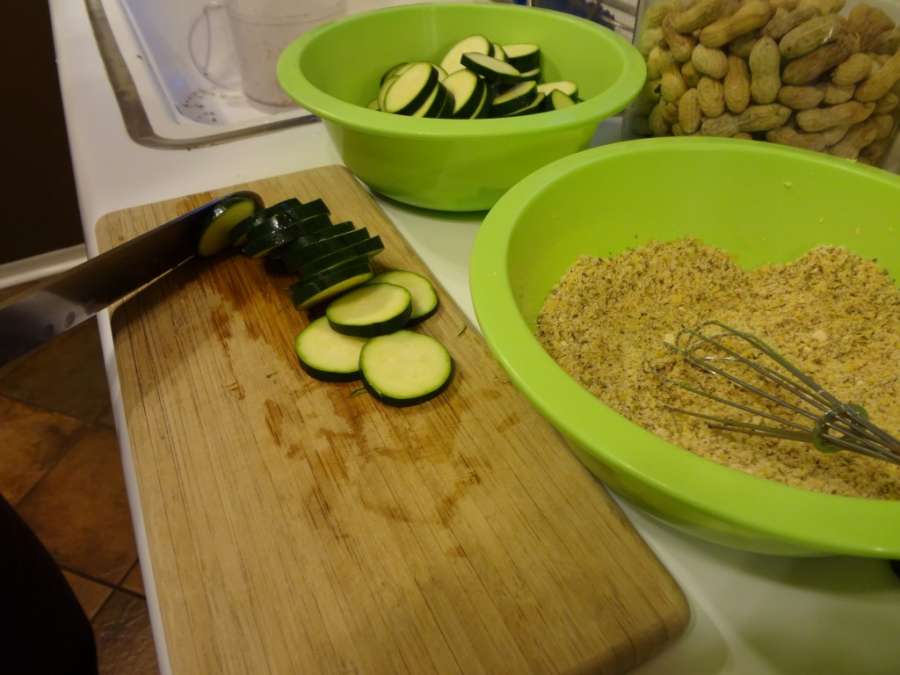 Dip oiled zucchini in bread crumb mixture and lay on pan sprayed with cooking spray or lined with parchment paper.
Bake for 25 minutes. Salt to taste.