I love falafel, I'll admit it. But these days, I'm not too into the whole deep-fried thing. So I came up with the falafel waffle. Try saying that ten times fast! You get all that great falafel smell, taste and soft crunch without the grease, heaviness and empty calories. It's kind of a "different" meal and the novelty of it pleased us all. This recipe will make a couple of big waffles.
Serves 2

10 minutes to prepare
15 minutes to cook
Ingredients
For the Waffles
2 cups garbanzo bean flour
1 tsp salt
1/2 tsp baking soda
2 tablespoons parsley, chopped finely
2 teaspoons cumin
1 teaspoon garlic powder
1 teaspoon onion powder
4 teaspoons lemon juice
1 1/2 cups water, hot
For the Topping
3 green onions, chopped
1 cup spinach, chopped
3/4 cup romaine lettuce, chopped
1 cup artichoke hearts, hearts chopped
1/2 cup red bell pepper, chopped
1/4 cup smoked sun dried tomatoes, tomatoes chop
1 roma tomato, chopped
Directions
Plug in your waffle iron so it can start heating up while you mix the ingredients.Pour all the ingredients for the waffles into a bowl… 2 cups garbanzo bean flour, 1 t salt, 1/2 t baking soda and 2 T finely chopped parsley
2 t cumin
1 t garlic powder
1 t onion powder
4 t lemon juice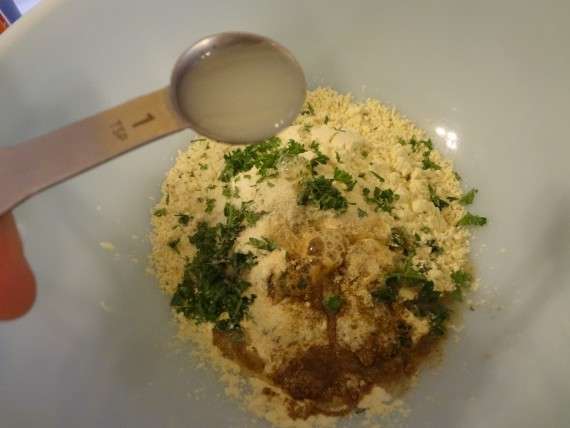 cracked black pepper to taste, if desired
1 1/2 cups hot water and then mix well.
Pour half the batter into a hot waffle iron. While the waffle is cooking, chop your toppings and toss in a separate bowl.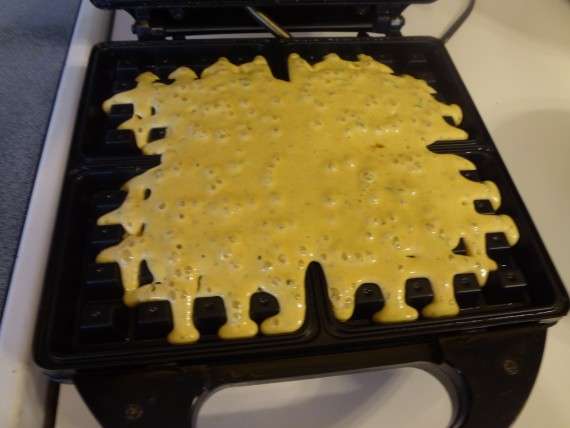 When your first waffle is done, cook the second waffle with the remaining batter. Make your Tahini Garlic Dressing if you don't already have some on hand. Find the recipe on the right in recommendations.