Here's a super easy snack or breakfast side.
Serves 4

15 minutes to prepare
20 minutes to cook
Ingredients
4 white potatoes
2 tablespoons canola oil
1 roma tomato, tomato diced
3 tablespoons vegan sour cream
Directions
Use a box grater to shred your potato. Then, rinse the shreds and dry thoroughly.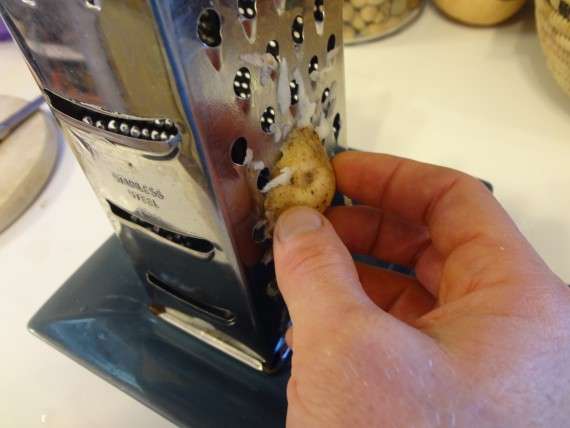 Heat oil over medium high heat. Toss in the potato shreds. Salt and pepper to taste, if desired. Pan fry until golden brown.
Serve with diced tomatoes and sour cream, salsa or your favorite toppings. These are really good in breakfast burritos, too!