Tabouli and hummus on a wrap or in a pita is one of my favorite lunches. It tastes like summertime to me! I actually started liking tabouli before I liked onions and tomatoes. I would visit my Mom in NH and she would buy a brand of tabouli at the store, premade, and I absolutely loved it. I tried making it at home because you can't find it premade in Colorado (go figure) but I started off using a package and it never tasted the same. Jeff experimented and I experimented and finally, we realized it's best from scratch and very simple to make. Traditional tabouli has mint in it but we never put that in. Feel free to add some chopped mint to the recipe if you want.
Serves 8

30 minutes to prepare
60 minutes to cook
Ingredients
1/2 cup bulghur
1 cup water, boiling
1 bunch parsley
8 roma tomatoes
1/2 red onion
2 tablespoons lemon juice
Directions
The first step is to get your bulghur going because it needs to sit for about an hour. Add your 1/2 cup of bulghur to a small bowl and put some water on to boil.
Once the water is boiling, add 1 cup of the boiling water to your bowl of bulghur.
Cover with a dish towel and let it sit.
Meanwhile, chop your bunch of parsley.
Add the chopped parsley to a large bowl.
Chop your tomatoes.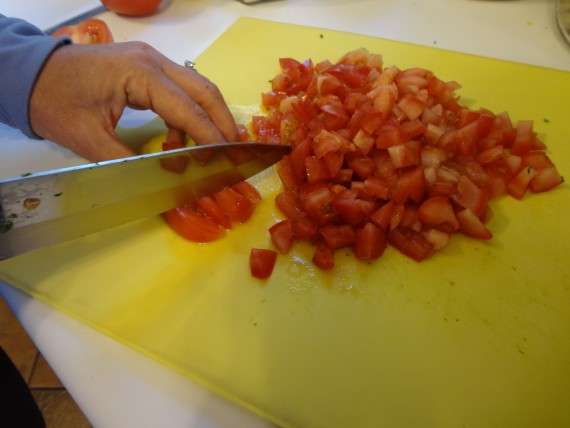 As I've spent a lot of time chopping vegetables, I've gotten much quicker at it. The key is to chop multiple pieces at a time.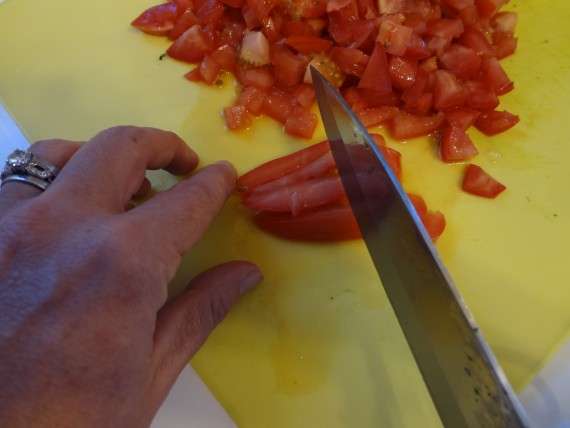 Slice your tomatoes and then line them up and chop multiple pieces at once. It's a time saver, especially when you are chopping a LOT of veggies like you are in this recipe. Then add them to your bowl of parsley.
Now chop half of your red onion. To chop an onion quickly, first, cut it in half end to end as shown above.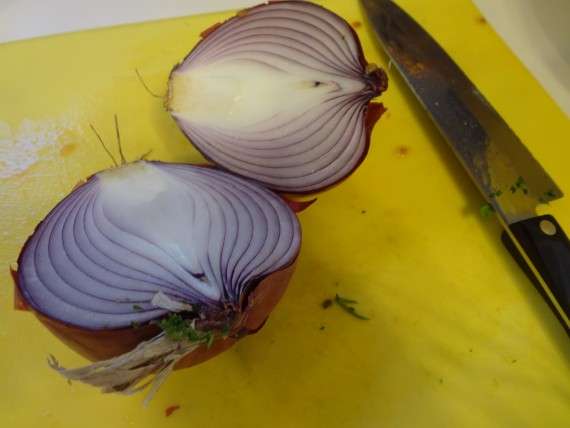 Chop the ends off and peel off the outer layers. Then slice horizontally while holding it down on the flat side.
Turn the onion the other way while holding it together and slice in the other direction. Using this method, I can chop a tomato in about a minute and you can too! :)
Add your chopped onions to the bowl of parsley and tomatoes.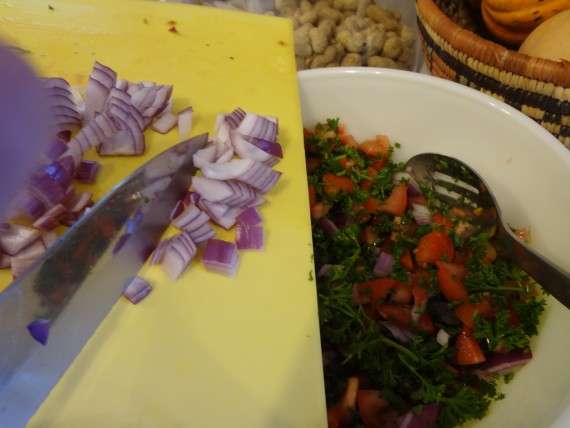 Mix it up!
Add your 2 T lemon juice.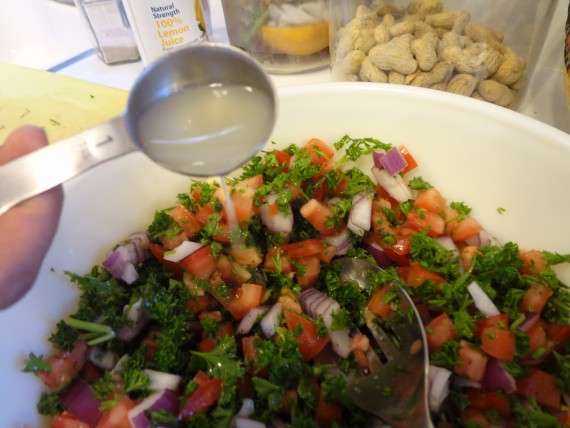 And salt to taste.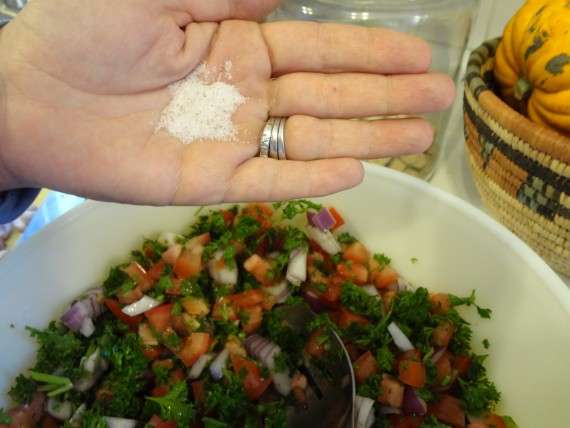 And stir again.
This ended up looking a little chunkier than I like so I decided to process it for just a few seconds to get all the pieces smaller. I've tried just processing from the beginning but it always ends up too mushy so I recommend chopping all your veggies by hand. It doesn't really take much time and the consistency is so much better.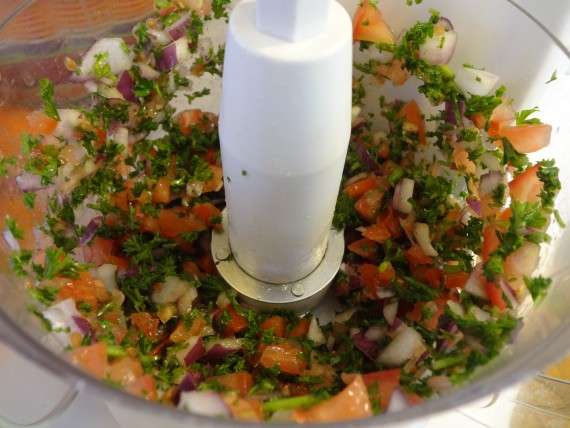 This is how I like my tabouli. Small pieces but not mush.
After your bulghur has been sitting for about an hour, add the cooked bulghur to your bowl while keeping any remaining water out.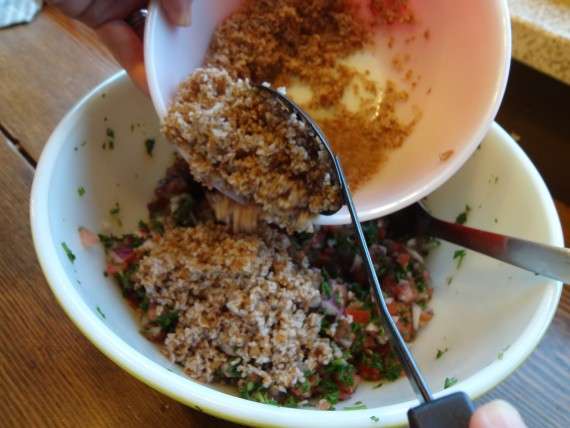 Stir it all up and it's ready.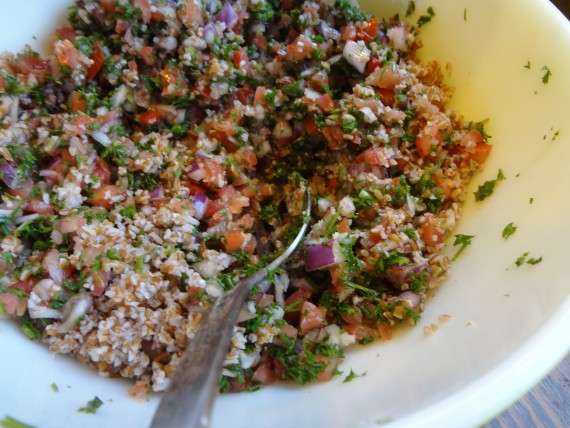 Serve with hummus on a pita, flatbread or a wap!