Before we went vegan we used to eat bruschetta a lot! It's so tasty and versatile but the cheese is definitely an important ingredient. Without cheese it was just bread and tomatoes. Once we made our garlic cashew cheeze, we thought it would be perfect with bruschetta. We were right. This is really good and makes a great side dish or a light dinner. If you make a whole batch of garlic cashew cheeze, you will have some left over. This is part of our romantic dinner for two download.
Serves 4

20 minutes to prepare
20 minutes to cook
Ingredients
For the Cashew Cheeze
3/4 cup raw cashews, soaked in water, drained
2 cloves garlic
1 tablespoon lemon, juice
To Make the Bruschetta
1 whole grain baguette
1 can zesty diced tomatoes, w/ garlic & olive oil
1 bunch asparagus, tips only
2 cloves garlic
2 tablespoons olives, oil
Directions
Preheat oven to 400 degrees. Make your garlic cashew cheeze buy combining all cashew cheeze ingredients in a food processor, scraping sides and adding enough water for consistency. See recommendations for further instructions.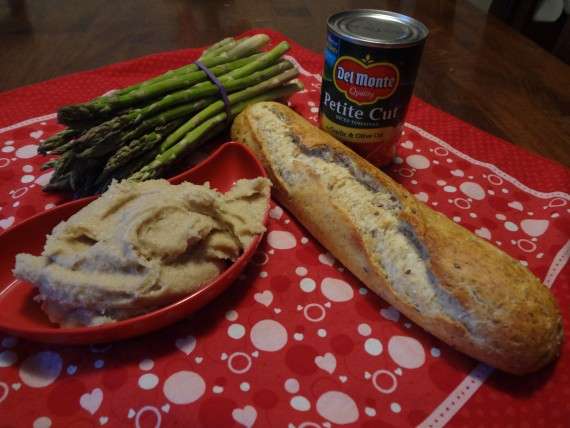 Cut the baguette on an angle in thin slices.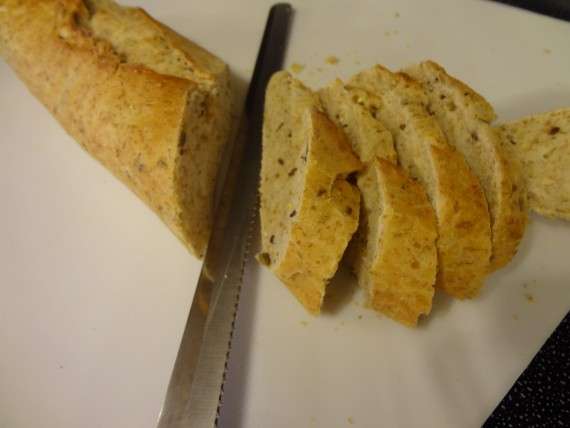 Lay them in a single layer on a cookie sheet. Put them in the oven to toast. Watch them – don't let them burn. Around 12 minutes, just until brown.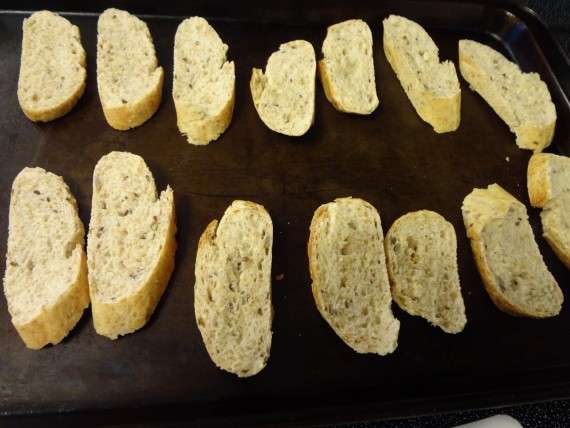 While the bread toasts, chop off just the tips of your asparagus. (Save the stalks for other recipes calling for asparagus.)
Mince garlic.
Sauté over medium-high heat in 2 T of olive oil.
Add the asparagus.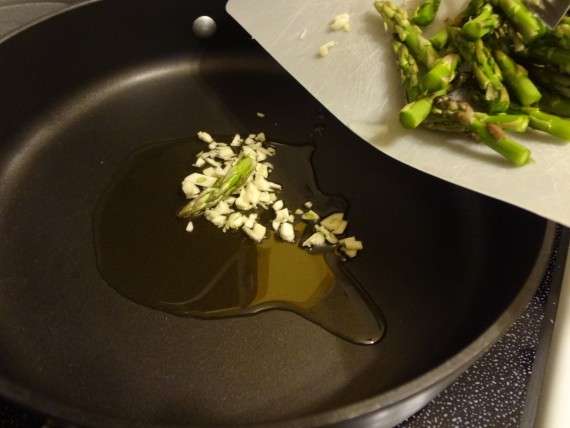 Salt and pepper to taste, if desired. Cook until asparagus just starts to soften.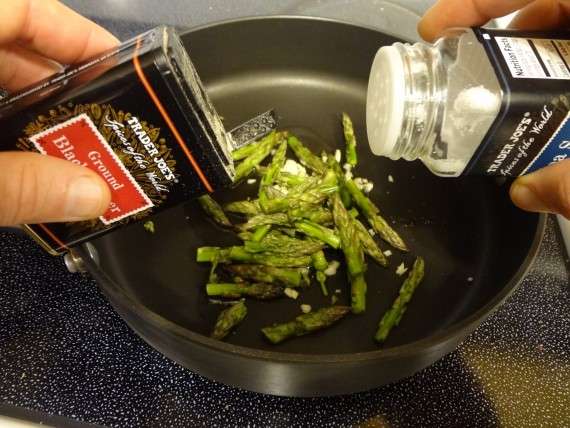 Remove toasted bread from oven.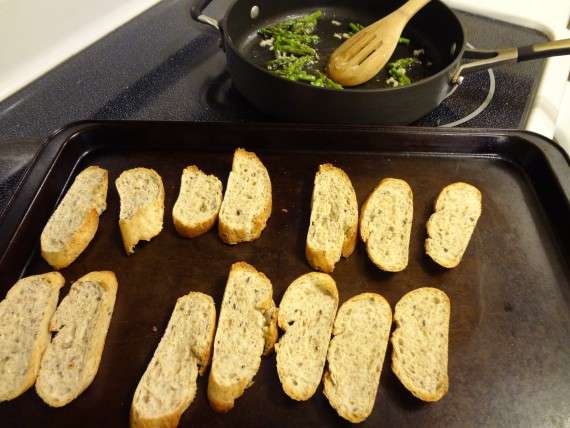 Spread on a layer of garlic cashew cheese.
Spoon on drained diced tomatoes.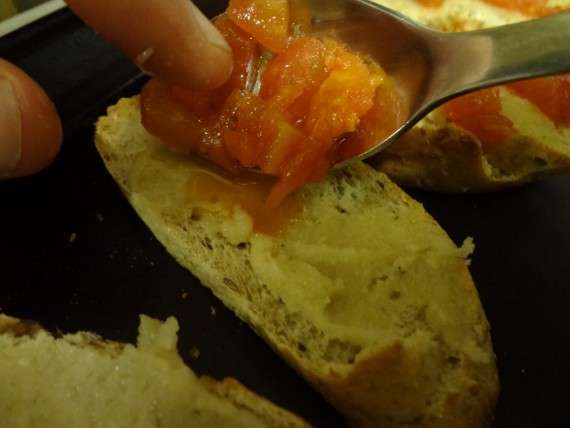 Add asparagus tips.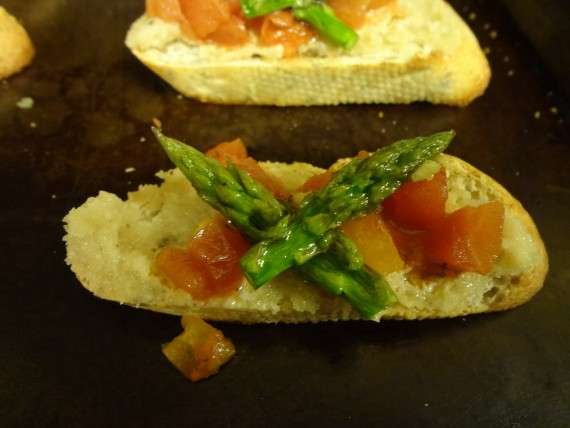 Bake an additional 5 minutes or so in your 400 degree oven.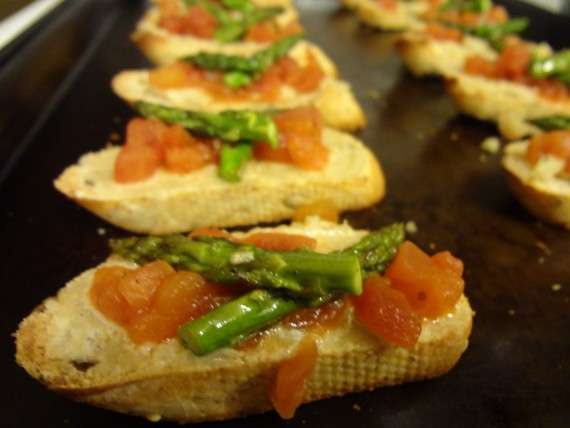 Serve warm from the oven. Mmm… so good!