I promise you won't miss the cheese on this one. Sometimes we use our
cashew cheese
and a little bit of daiya. It's easy to make your own pizza dough (
see our recipe here
) or you can buy pre-made whole wheat crusts. If you don't make your own crust, this is ready in under 30 minutes. Use whatever ingredients you have but this will get you started.
Serves 4

15 minutes to prepare
15 minutes to cook
Ingredients
1 whole wheat pizza crust, about 12 inches
1 tomato, sliced
1 red bell pepper, chopped
2/3 cup spinach, chopped
1 red onion, sliced thin
1/2 cup pepperoncini, sliced
1 can artichoke hearts, chopped
1/2 cup vegan mozzarella
1 vegan chorizo sausage, chopped
3 tablespoons vegan ranch salad dressing, if desired
Directions
Preheat your oven to 375 degrees. Slice up all your veggies.
Get all your toppings ready and let everyone make their own pizza so it's just how they want it.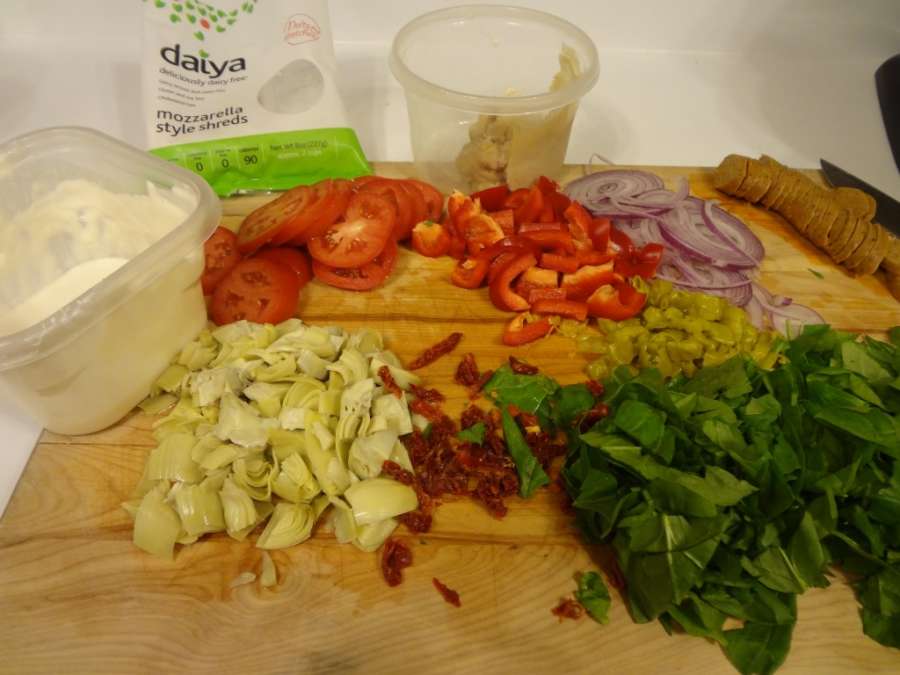 So many options!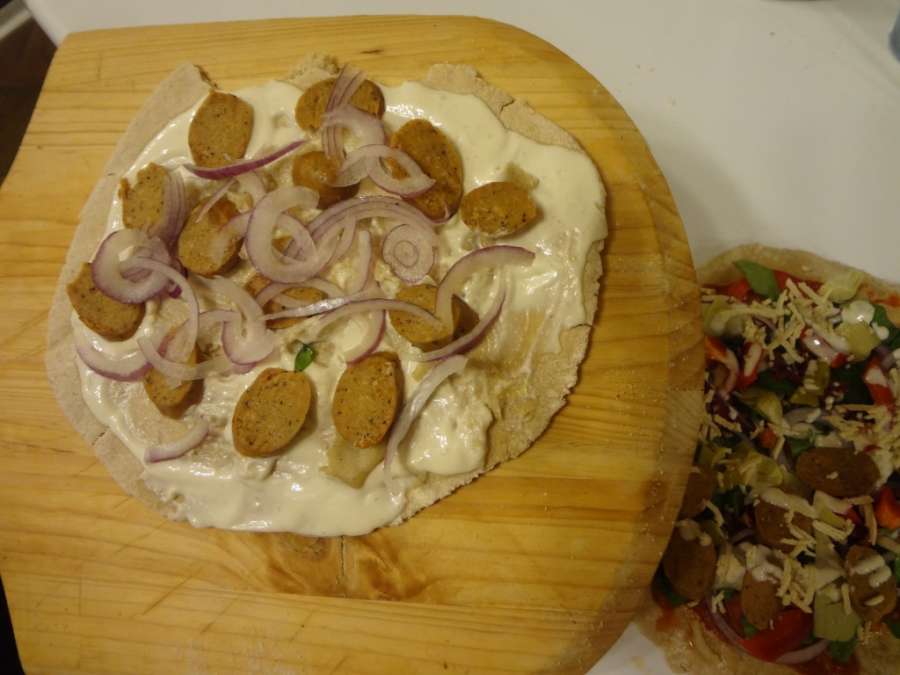 Bake for about 10-15 minutes or until cheese is melted.