We've been making white potato hash browns in the house quite often in the mornings and I wanted to try something using the healthier and more flavorful sweet potato. I had the idea to make something akin to a crust with the sweet potato hash browns to hold a yummy Mexican concoction. I was pleased to see the whole thing eaten in one sitting by the fam! Let me know what you think.
Serves 8

20 minutes to prepare
30 minutes to cook
Ingredients
2 red garnet sweet potatoes, large, peeled and shredded
6 tablespoons canola oil, divided
1/2 cup vegan sour cream
1/2 cup fire roasted green chilies, chopped
3 green onions, chopped
1 can black beans, rinsed and drained
1 can cannellini, beans rinsed and drained
1/3 cup vegan cream cheese
3/4 cup vegan pepperjack style shreds
1/2 cup green enchilada sauce
1/2 cup zesty diced tomatoes
1 tomato, sliced
1/2 red bell pepper, sliced
1/4 red onion, sliced
Directions
Preheat oven to 400 degrees. Peel and shred sweet potato.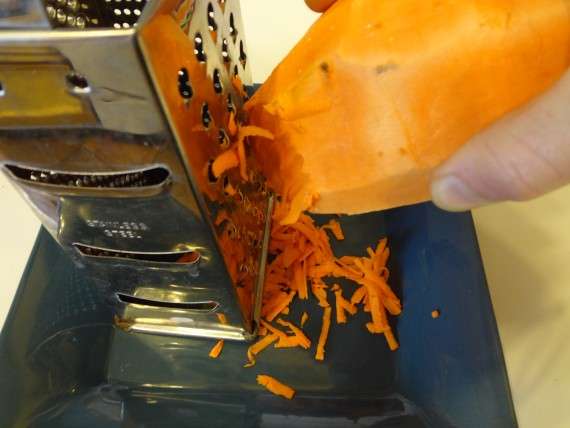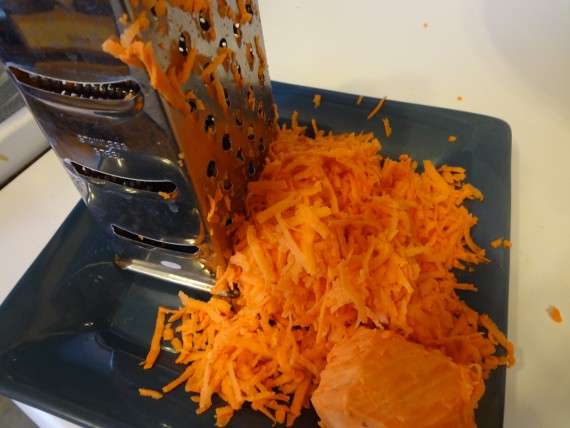 Heat 3 T oil. It's ready when a water drop in it sizzles and pops. Put half of the shredded potatoes in the oil.
Cook until brown. Drain excess oil on a paper towel. Repeat with second half of sweet potatoes.
Mash first half into an 8″ pie pan.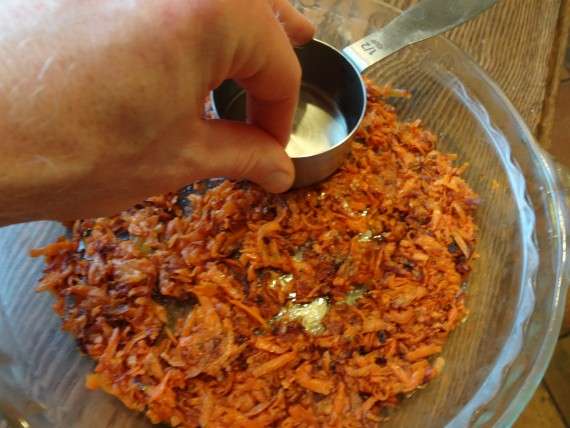 In a medium bowl combine 1 can of black beans, 1 can of cannellini beans.
Mash partially, about half the beans should be mashed.
Add sour cream.
Add 3 chopped green onions.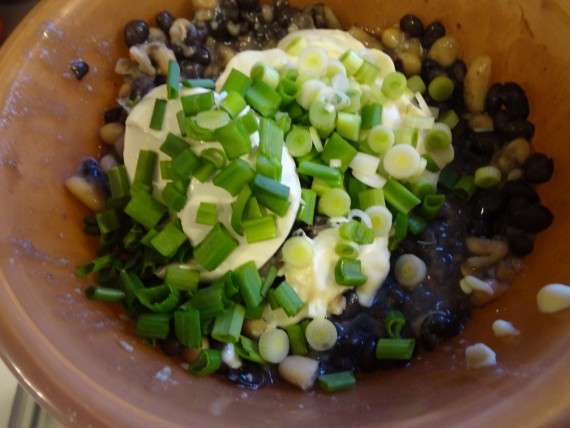 Stir.
Add cheese.
Stir again.
Pour mixture into pie plate.
Top with green chilies.
Top with enchilada sauce.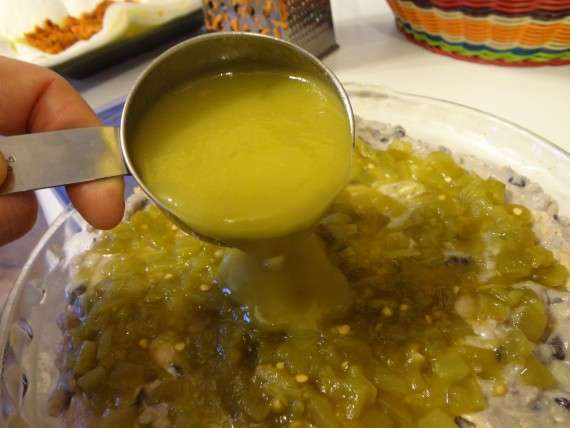 Top with canned tomatoes.
Top with second half of sweet potatoes.
Next, the thin slices of red onion.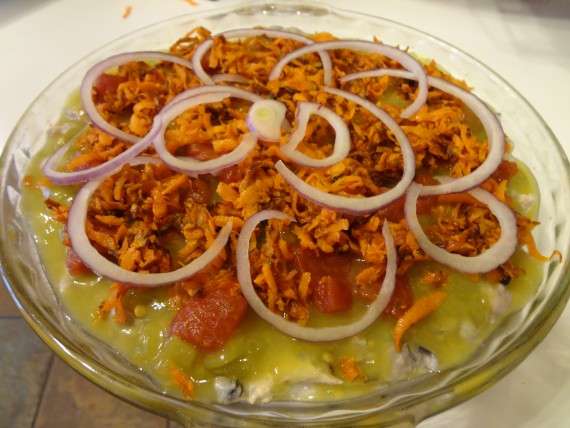 Red bell pepper.
And finally the sliced tomatoes.
Bake for 30 minutes. Serve with tortilla chips and guacamole.